EDIT MAIN
Stay Informed
There are many ways to stay informed and interact with us. New this year, we have a Communications Coordinator for the District and have launched this website as well as a mobile app. We invite you to engage with us through these platforms as well as on Facebook, Instagram, and Twitter #SlateValleyUnified.
View our communications "at a glance."
Website
Slate Valley Unified School District has a website that serves as a central hub of information. Click on the "Sites" menu to visit each school's website.
APP
You will find a live feed, news, events, calendar, staff listings, and other resources for the district as well as for each individual school on this app. Available for FREE download on Android and iPhone.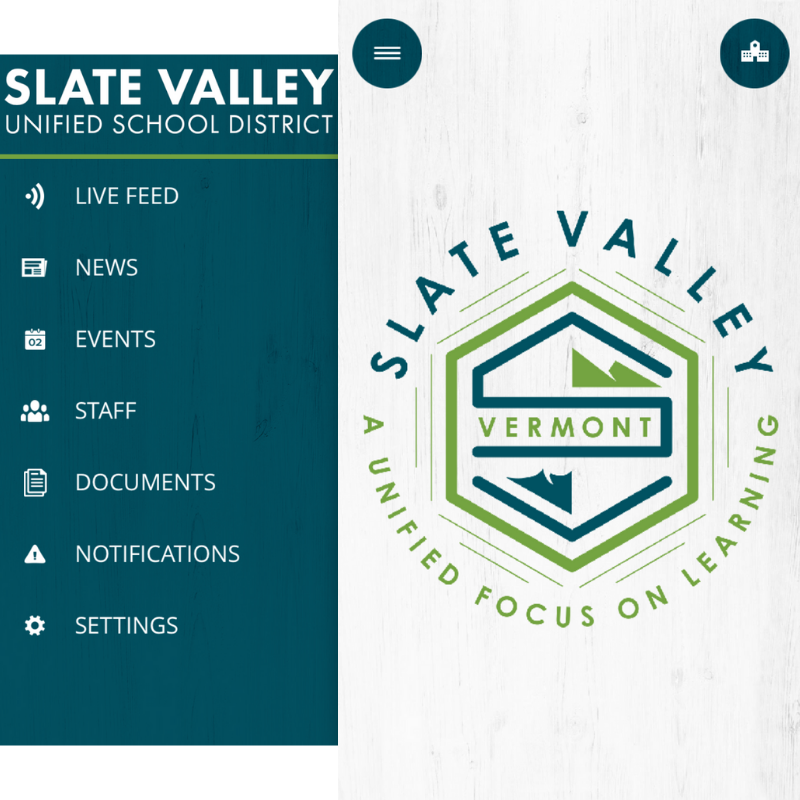 District Newsletter (Quarterly)
Slate Valley produces a newsletter quarterly to highlight past events, announce upcoming events, and provide students, parents, and community members with important updates and information.
Quarterly Newsletter is communicated through the following channels:
Sent home with students
Website/App/Facebook
EMAIL/Phone
Urgent information is communicated via email and phone.
APP NOTIFICATIONS
Urgent information is communicated through our mobile app in the form of notifications.
EVENTS
We actively maintain district and individual school events calendars. You may view the calendars through our website or on our App (available free for both Apple and Android devices)
District: Visit our district events calendar for district-wide events.
Individual Schools: Visit your (child's) school website/app section for a school-specific events section.
SOCIAL MEDIA
We are active on Facebook, Instagram, and Twitter as well as the Live Feed sections of our website and app. Use #SlateValleyUnified to join the conversation.