Save the Date!
Screening of the Documentary 'LIKE'
Understanding and Creating Balance in Social Media
Monday, November 15, 2021 6:30PM
Register here.
Film plus discussion will last approximately 90 minutes.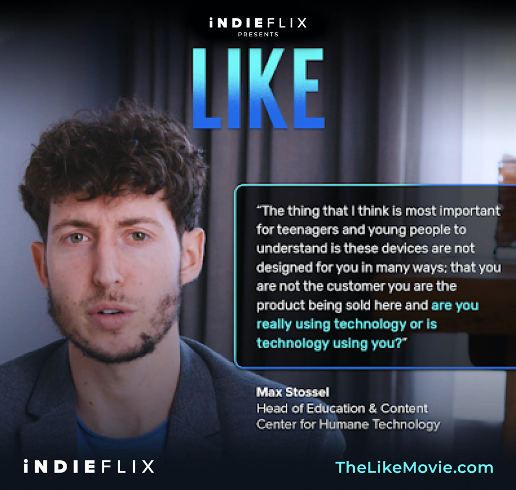 LIKE breaks down why we find social media so irresistible, examines who is controlling who, and gives you the tools to pivot to a more balanced and contented relationship. It features Silicon Valley entrepreneurs, including the co-creator of the 'LIKE' button, experts in brain science and regular teenagers.
Includes a post-film panel discussion and Q&A.
Looking forward to seeing you there!