EDIT MAIN
About Us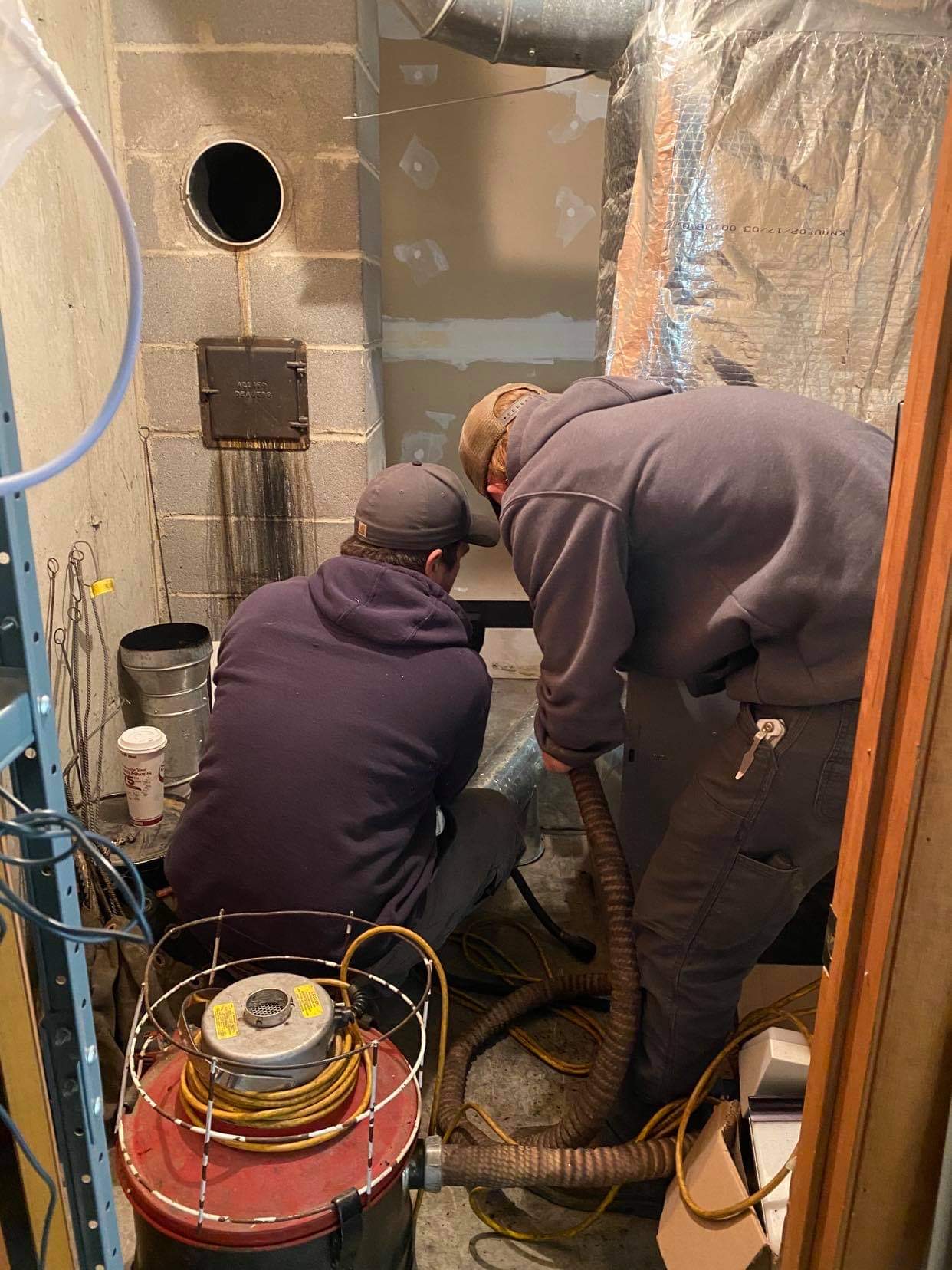 In the Slate Valley, learning takes place both in and outside of the classroom. The Work Based Learning (WBL) program at Fair Haven Union High School (FHUHS) provides students with a unique opportunity to develop basic work skills as well as gain competence in a chosen occupational field that relates to their career goals.
"Our Work Based Learning program allows our students to participate and earn academic credit, explore career paths and earn real work experience before they leave high school," said Kim Ransom, Work Based Learning Coordinator. "Students have the chance to explore interests in ways outside the classroom setting and gain skills that may actually be useful in the workplace."
As part of the Work Based Learning program, local businesses provide students with learning experiences in our community. Because of these businesses, FHUHS is able to provide students with a new model of education that supports career and college readiness.
"One of our students is gaining real world, hands-on experience, for a position she will attain after attending a four-year college," said Ransom. "She absolutely loves that she has chosen her field of study and can see the big picture of her future in many years to come."
Required for Work based learning Students
Schedule an informational meeting with Mrs. Ransom to participate in the program: [email protected]
FHUHS 2020-2021 Driving Agreement: https://5il.co/k8at
---
Business and Community Partnerships 2020-2021
Aubuchon Hardware (Fair Haven)
Brown's Auto Salvage (Castleton)
Brileya's Chrysler (Rutland Town)
Carl Durfee's General Store (Fair Haven)
Fair Haven Auto Supply (Fair Haven)
Fair Haven Concerned, Inc. (Fair Haven)
Hubbardton Forge (Castleton)
Makoto Karate Studio (Fair Haven)
Roberts Plumbing and Heating (Fair Haven)
Rutland Pharmacy (Fair Haven)
The Binding Site (Benson)
Town of Fair Haven (Fair Haven)
Job FAir Information
Vermont Department of Labor - Virtual Job Fairs
How to Join the Virtual Job Fair:
Once in the meeting attendees will receive updates on resources available for their job search and information on other programs from the Department of Labor.
Local Virtual Job Fair information will be provided to direct attendees to region of their choice; region information may also be found below.
Please note: Regional schedules may vary - please register for our newsletter to stay up to date on upcoming Virtual Job Fairs.
Featured Local Regions (information will be added as it becomes available)
Bennington, Middlebury, Rutland, and others in Southwest VT:
Link: http://bit.ly/VTLabor-VirtualJobFair-SW
Brattleboro, Springfield, and others in Southeast VT:
Link: http://bit.ly/VTLabor-VirtualJobFair-SE
Burlington, St. Albans, and others in Northwest VT:
Link: http://bit.ly/VTLabor-VirtualJobFair-NW
Montpelier, Morrisville, White River Jct., and others in Central VT:
Link: http://bit.ly/VTLabor-VirtualJobFair-Central
Newport, St. Johnsbury, and others in Northeast VT:
Link: http://bit.ly/VTLabor-VirtualJobFair-nek
Need a dial-in phone number? Contact your local Career Resource Center for details.
---
First Day On the Job
Dress the part - Make sure you choose the right attire for the job, and that you're appropriately dressed to complete your tasks and conditions.
Reach out - Before the first day reach out to the manager or supervisor and ask how you can prepare for the first day.
Arrive early - Give yourself extra time so you're not rushing.
Remember to bring paperwork - The first thing you might do is fill out all the necessary paperwork, so remember to bring proof and original copies of things like your driver's license and social security card. You might also need your checkbook, so you can set up direct deposit.
Get oriented - Someone might give you a tour and might allow you to meet others around you. This is important to feel more comfortable in the workplace.
Jump in with respect - Introduce yourself and fit in with others. This shows how you can add value to the company, not how you can change things on your first day. Also receive feedback on your work, it can only make you a better employee.
Lunch - Bring lunch on your first day so you're not running around trying to find something. Also ask if you can sit with other employees who might be having lunch at the same time, it helps to get to know them better.
Ask for more work - Always consult with the manager and make sure the work you have just completed is all they expected of you for the day. They might have more in mind for you.
Check in at end of day - Check in with your manager or supervisor at the end of the work day and see what the procedures are for leaving. Also ask what the rest of your work week is going to look like. Also involve yourself in any activities your coworkers might be doing after work, it's another great way to get to know them better.
Make sure you're the last one to leave - Make sure you're the last person to leave the office at the end of the day, it shows that you aren't in a rush and that you're totally committed to your new job.
---
Career I, II Courses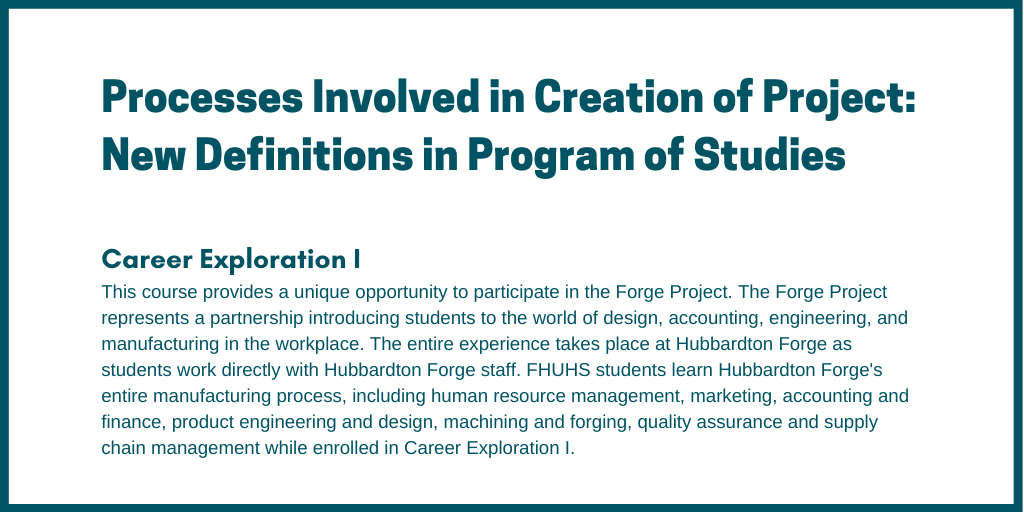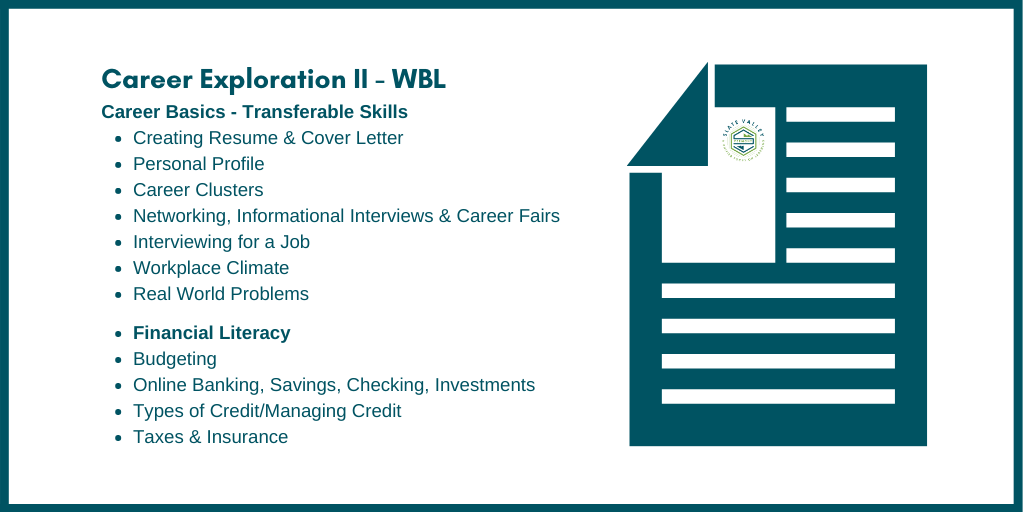 Thank You Community Partners 2019-2020
Fair Haven Union High School
We wish to take time to thank the following local employers for their cooperation in our new Work Based Learning Program for the 2019-2020 school year:
A+ Child Care (Fair Haven)
Aladdin Food Service (Fair Haven)
Brown's Auto Supply (Castleton)
Fair Haven Concerned, Inc. (Fair Haven)
Fair Haven Inn (Fair Haven)
Makoto School of Martial Arts (Fair Haven)
Maplefields (Fair Haven)
McDonalds (Fair Haven)
R&D Automotive (Castleton)
Rutland Regional Medical Center (Rutland)
Rutland Veterinary Clinic at Castleton Corners (Castleton)
Shaw's Supermarket (Poultney)
Shaw's Supermarket-Deli (Fair Haven)
Slate Valley Physical Therapy (Castleton)
Woof Pack (Fair Haven)
Financial Literacy Assistance
Future Success!