EDIT MAIN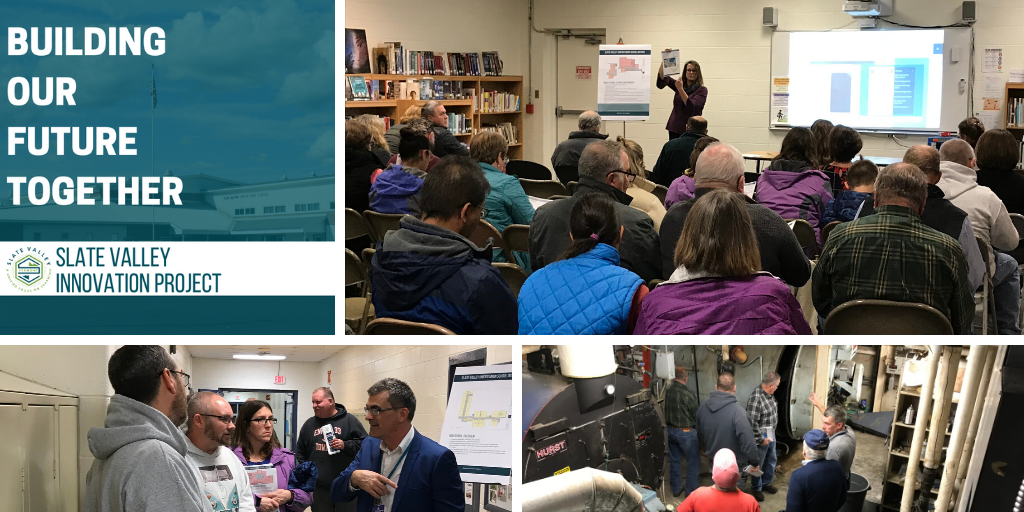 SLATE VALLEY INNOVATION PROJECT
Building Our Future Together
What does the future of education in Slate Valley look like?
On this page, you will find a wealth of resources to provide insight into how this conversation has evolved since the fall of 2018.
District mission/Vision
All students are engaged in rigorous, authentic, experiential, individualized learning that is supported or accelerated to ensure that they meet or exceed standards. Read our complete Mission/Vision statement.
Background
The Slate Valley Unified Union School Board (SVUUSD) established the Slate Valley Innovation Committee (consisting of board members, community members, and staff) to develop a plan that would expand educational opportunities for students and help address the financial burden of growing deferred maintenance needs. Read more.
Planning
Informed by our District Mission/Vision, the plan would reconfigure district schools serving grades 6 through 8 beginning with the fall of 2021. Grade 7 and 8 students would attend the high school facility. However, the intent is to have a separate middle school within the high school. Sixth grade students at Castleton Village School would attend Castleton Elementary. Fair Haven Union High School currently serves 372 students in grades nine through 12. The change would increase the school by 163 students given this year's enrollment.
View the Community Survey overview.
Project Considerations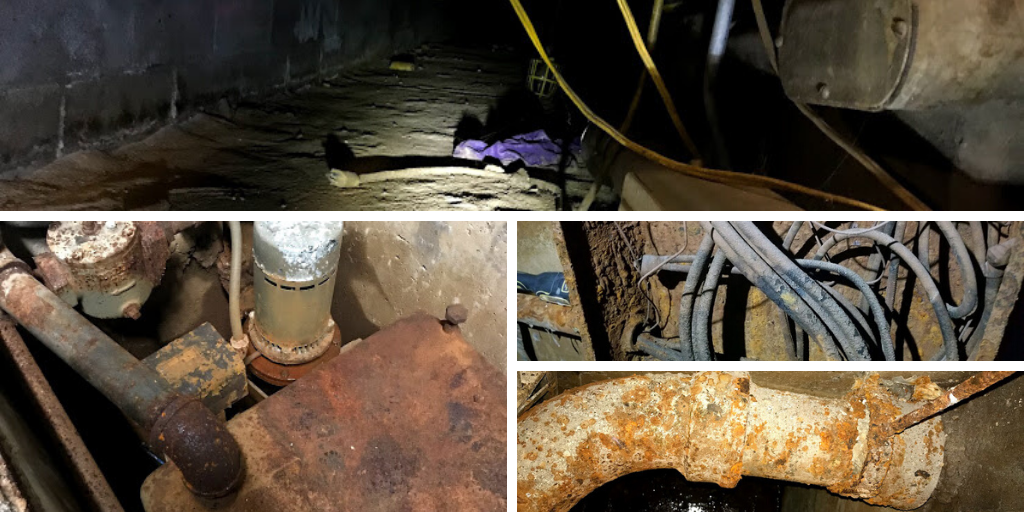 What's "wrong" with our current facilities?
The schools in our district have facilities issues that need to be addressed.
These issues are not cosmetic and require the need to repair or replace core infrastructure.
A list of needed infrastructure repairs is available for review.
These repairs/renovations will need to be addressed whether or not the decision is made to go forward with the project.
Read more.
Do our current facilities meet the educational needs of our children?
As part of our Mission/Vision, Slate Valley has a clearly defined set of educational goals and initiatives designed to meet the current and emerging needs of our students.
The schools in our district require renovation and/or the addition of instructional areas in order to fully achieve our district Mission/Vision.
Maintaining a quality school system in our district is essential to the long-term vitality of our communities.
Updating our schools will ensure that Slate Valley is a destination community for young families looking for a great school system in our region.
Maintaining great schools is the best way to protect the property values of homeowners across the district.
Read about proposed upgrades.
Why Bond?
Updating our facilities will require the district to put a multi-year bond before community members for consideration.
A bond is the most cost-effective option to finance the district's core infrastructure (plumbing, electrical, heating) needs over a 30 year period similar to a home mortgage.
The cost of the bond along with the facilities needs that will be addressed is currently being compiled for review by community members.
The date of the bond vote has tentatively been set for March 2020 – Town Meeting Day.
The cost of the bond along with the facilities needs that will be addressed is currently being compiled for review by community members. The date of that bond has tentatively been set for March 2020 - Town Meeting Day.
Why a District Middle School?
The creation of a unified school district in the Slate Valley has opened up the new possibility of creating a district middle school to better serve 7th and 8th grade students.
As enrollment across our elementary schools has decreased, meeting the educational needs of middle school students has become increasingly challenging and expensive.
A district middle school would create a critical mass of students needed to provide the full range of programs typically offered to 7th and 8th grade students in Vermont – e.g. arts, foreign languages, science, technology, engineering, and math currently being offered by the schools in our region.
Duplicating educational offerings to small numbers of middle school students across our current elementary schools is expensive and limits the educational programs we can offer our children.
The creation of the district middle school would enhance educational opportunity for our children and better utilize existing resources – a more cost effective use of taxpayer dollars.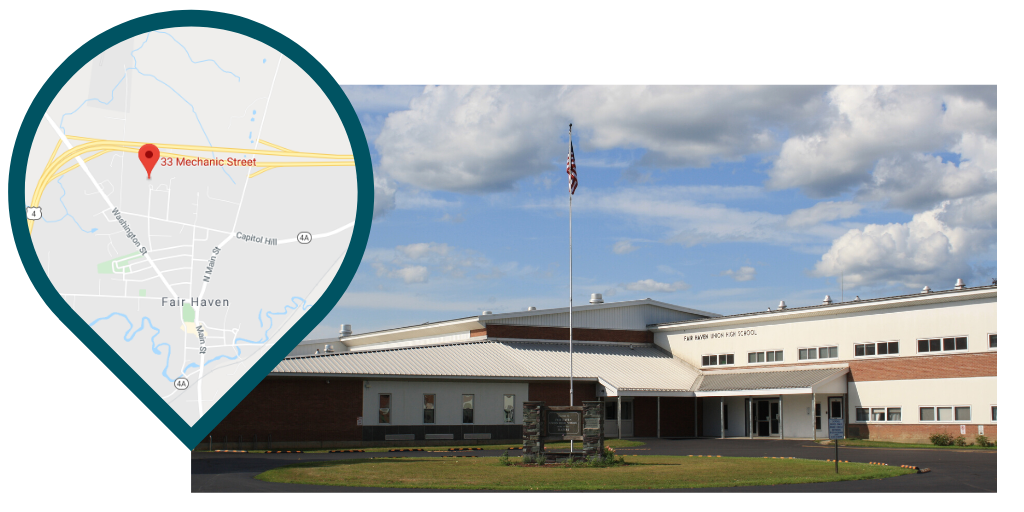 What is the proposed location for a District Middle School?
The Innovation Committee has determined that the only educational complex large and efficient enough to meet the needs of a self-contained, autonomous middle school is on the grounds of Fair Haven Union High School.
Locating a middle school at the high school would provide students with additional opportunities for academic acceleration.
Additionally, it would provide access to arts, co-curricular programs (athletics, clubs, and extra-curricular), and enriched support services.
Creating a district middle school adjoining the current high school facility would result in greater long-term, operational efficiency (space utilization, staffing, field space) as well as a more cost-effective district-wide renovation plan to address our district's overall facilities needs.
Timeline (Tentative)