EDIT MAIN
Slate Valley COVID-19 Reopening
Slate Valley Resources
Slate Valley Athletics
High School
Update (9-17-20)
Dear Fair Haven Union High School Community,
When the initial Fall Sports Guidance came out from the Agency of Education it was expected that athletic contests between schools could start as early as September 21st IF we had entered Stage III of Vermont's School Reopening Plan. Superintendents were told today, by Secretary French that there will be an official announcement next week on when school districts can move to Stage III. As such schools across Vermont will not be moving to Stage III next week (September 21st). Therefore there will not be any athletic contests between schools next week. Districts are expecting to receive notice at least a week in advance on moving forward to Stage III so games will not start until such time. We will continue the status quo in terms of athletics at FHUHS. Thank you for your continued support during this difficult time.

As always please reach out with any questions.

Best,

Brooke Farrell
Middle School
Reminder: 7/8 Boys and Girls Soccer players from OVS/BVS/FHGS/CVS - Sign up runs through September 15, 2020. Please sign your athletes up!
Vermont Agency of Education Guidance
SUPERINTENDENT UPDATES
Reopening Slate Valley Schools (VIDEO)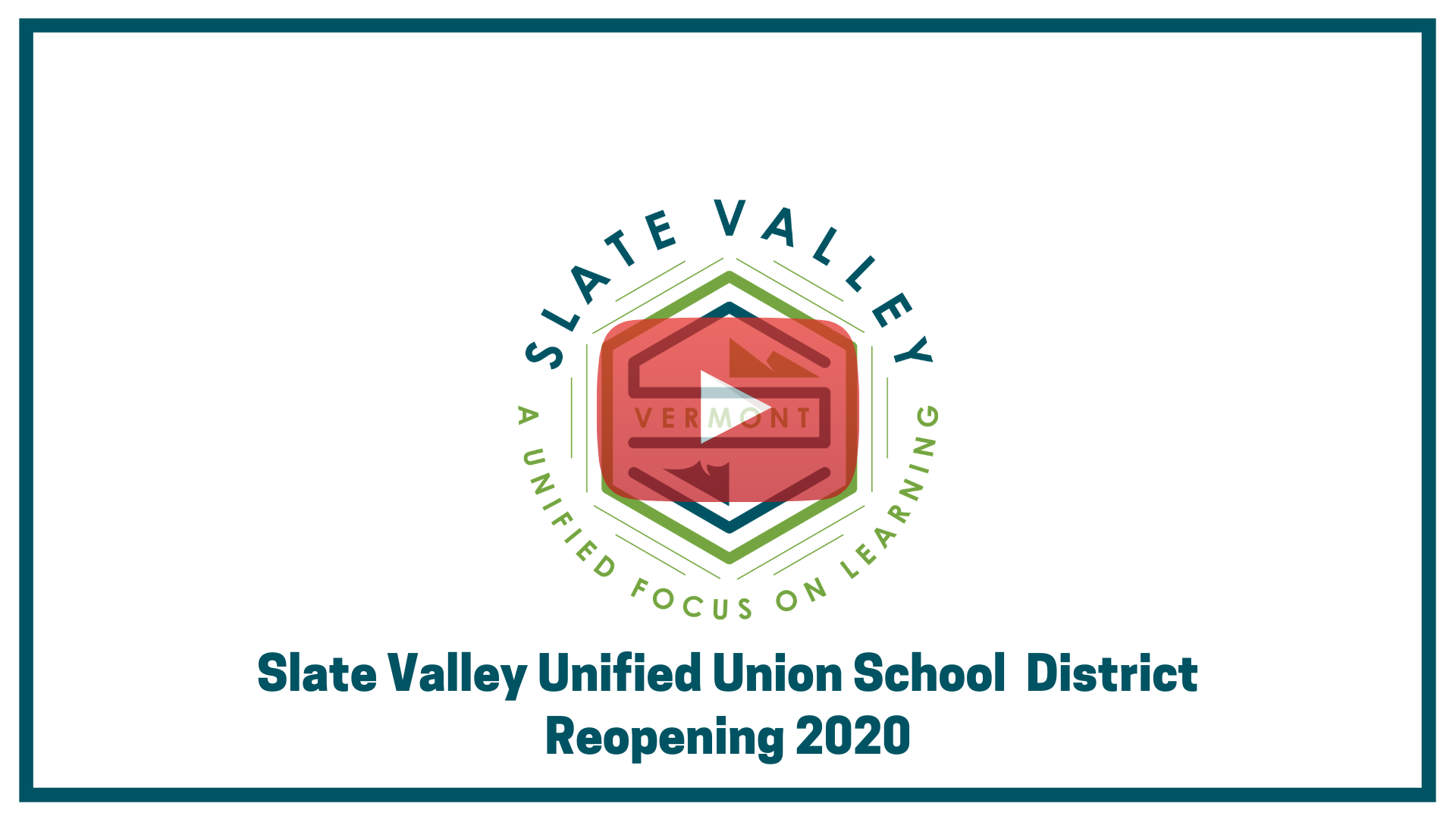 Timeline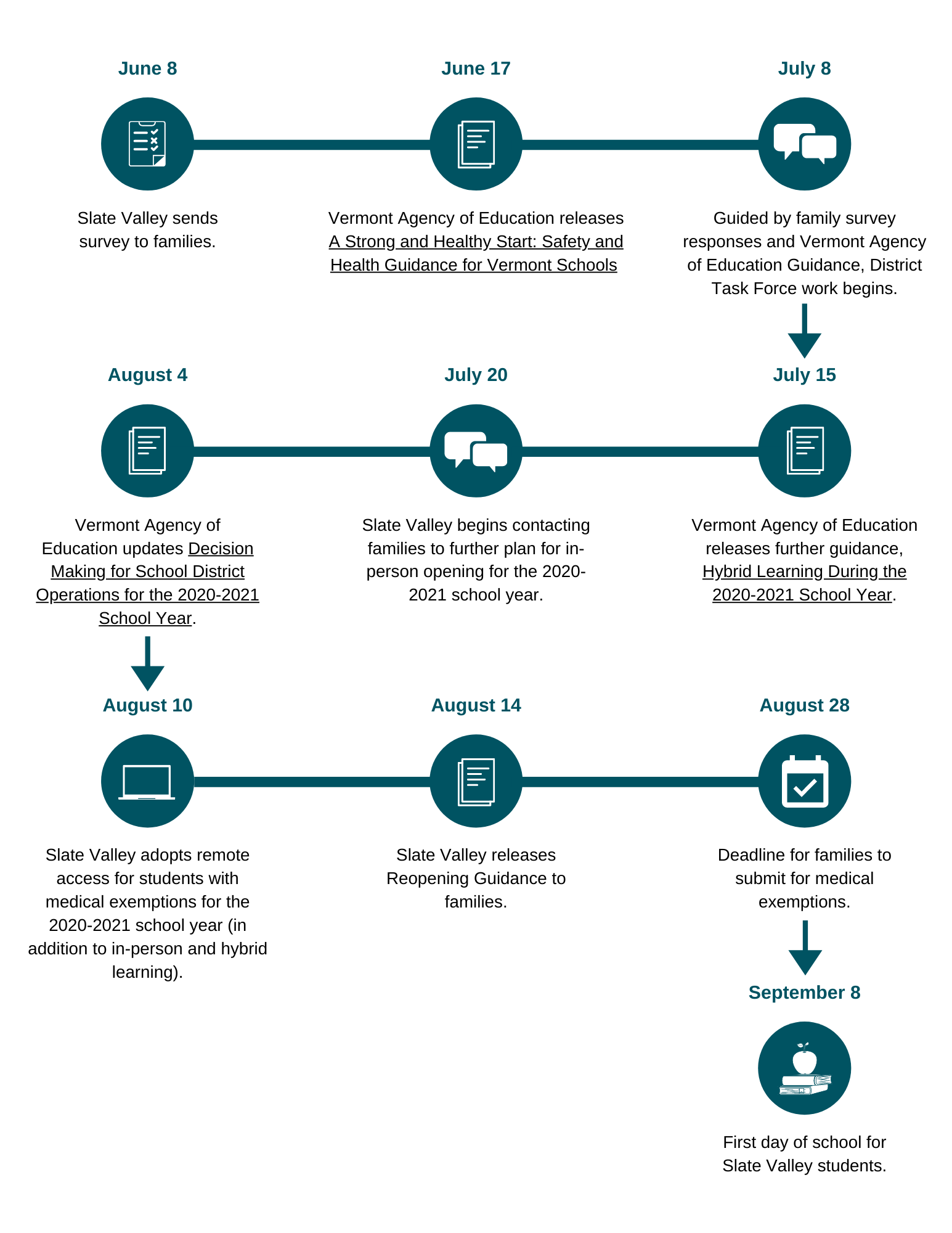 Important Websites
Local Community Resources
Vermont Public Wi-Fi Hot Spots
Interactive Map
Additional Connectivity Resources
The map will be updated as new information becomes available. Vermonters are encouraged to send information about Wi-Fi spots to [email protected]

Vermont Department of Public Service
The Department of Public Service is collecting information and resources on the availability of Internet and telecommunications services during the COVID-19 emergency. This webpage will include information about what cable, telephone, and mobile carriers are doing to assist consumers and places where consumers can find internet access and be updated as new information becomes available.

The PSD has developed a map of libraries, local and state buildings, and schools offering free, open Wi-Fi internet access.
The following resources may be helpful as you discuss COVID-19 with children:
Mental Health Resources
Student, Parent, Staff Counseling Resources
In this time of crisis of many unknowns and uncertainty, it can lead to an individual's mental health faltering. When people succumb to stress they become sick physically and need to seek medical help. Similarly, there are times in life when we ALL experience states of mental health stress that requires supports and strategies.
Asking for help is an act of courage and a sign of strength, not a weakness. We want students and families to know that reaching out for help is a healthy response. Included in these resources is information to educate people on the warning signs and risk factors for suicidal behavior. There are suggestions for actions to take if you or a loved one is in a crisis situation. A list of local resource numbers is available. School clinicians and counselors are still available to provide support and answer any questions that may arise.
Warning Signs
What You Can Do - Responding to Suicidal Behavior
| | | | | |
| --- | --- | --- | --- | --- |
| | | | | |