What: BVS OPEN HOUSE! Day: Wednesday, September 22nd Time: 6:00 pm-7:00 pm Please stop by and see your child's classroom, meet their teachers and see our wonderful, sparkling building (and staff). We look forward to seeing you! Please call if you have any questions 537-2491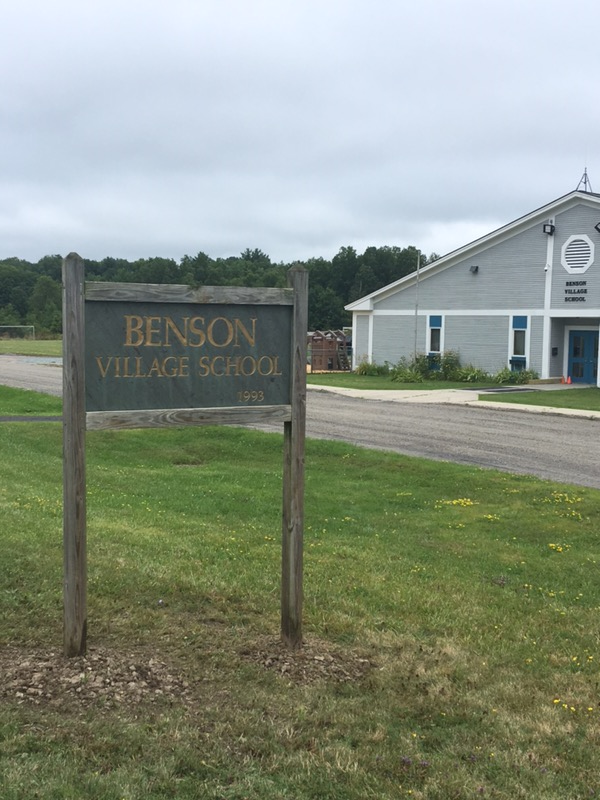 Shape hunting and butterfly releasing, all on a Monday morning before 9 am!!!!!! These 🐻s get right to it! #BVS #GOBEARS #BenStrong #SVUVT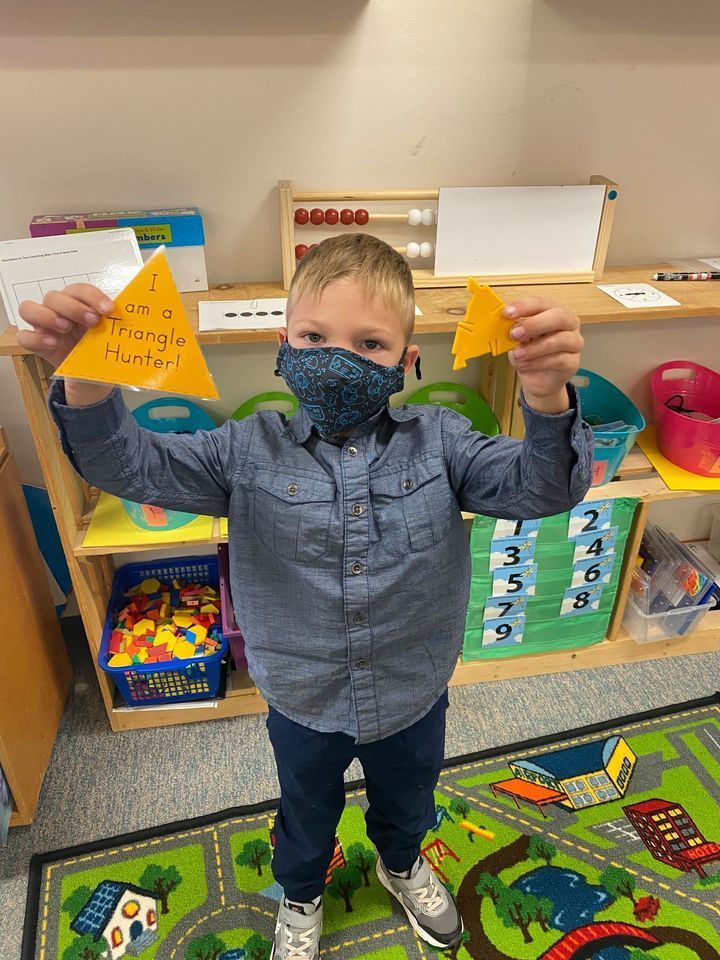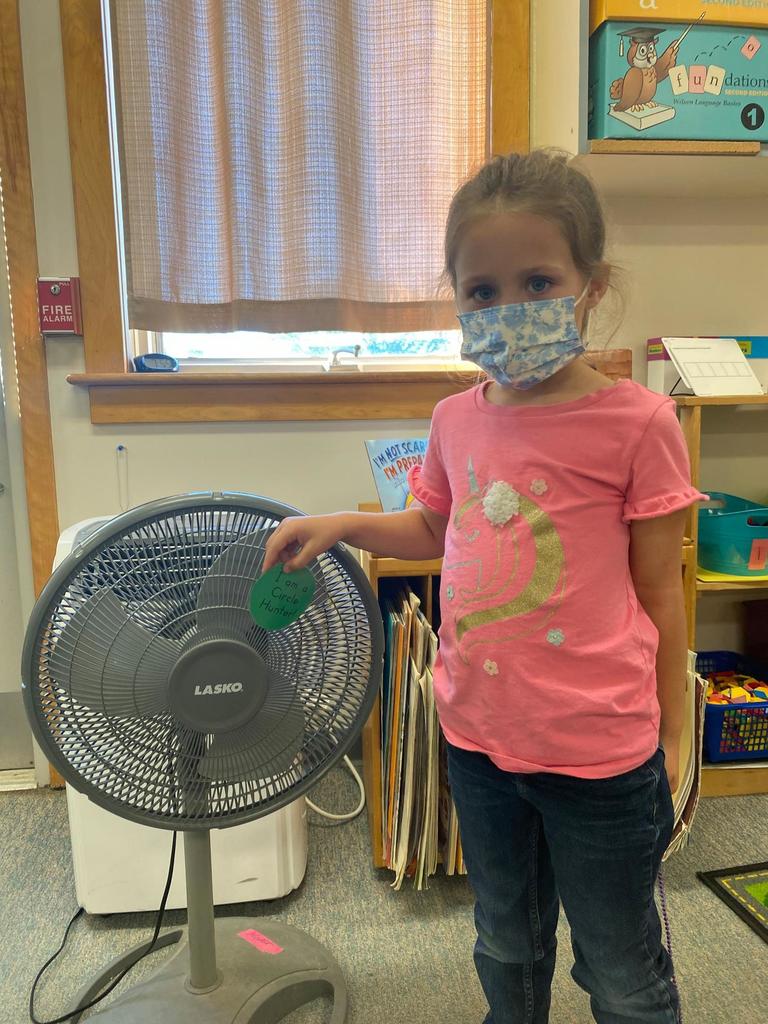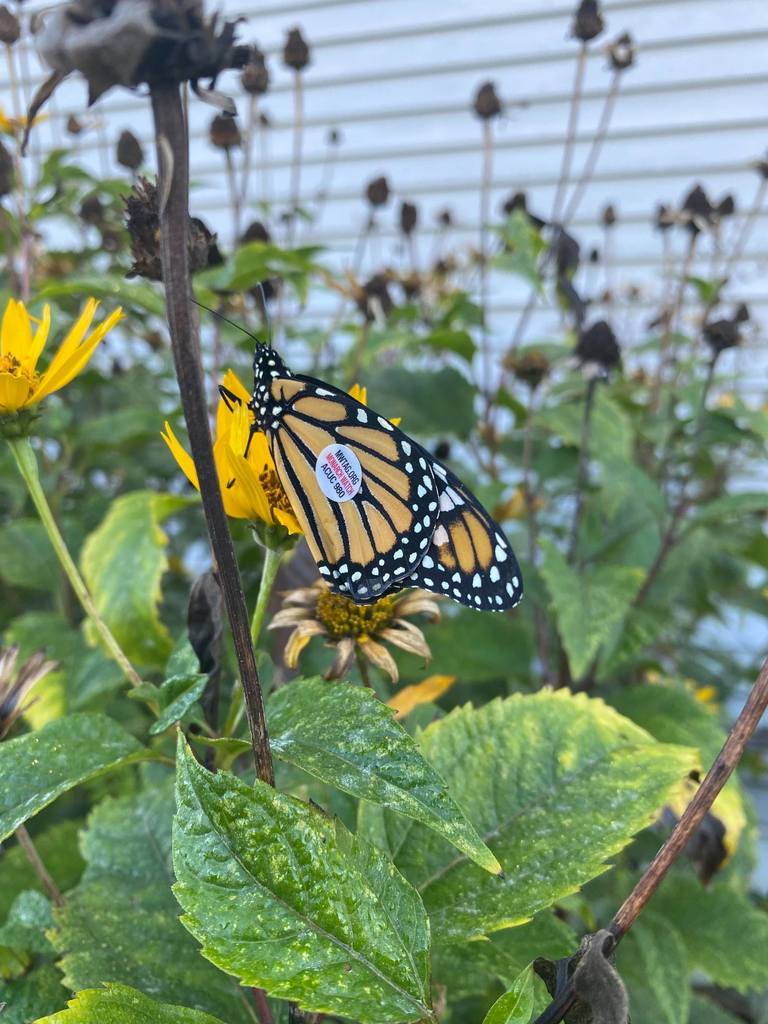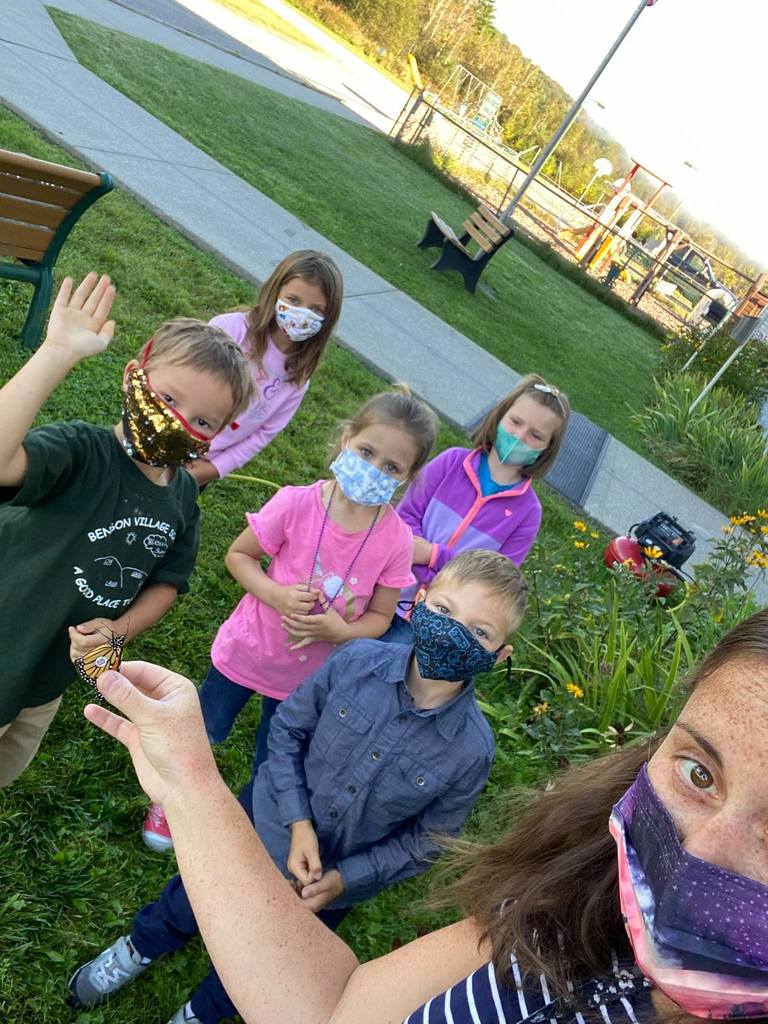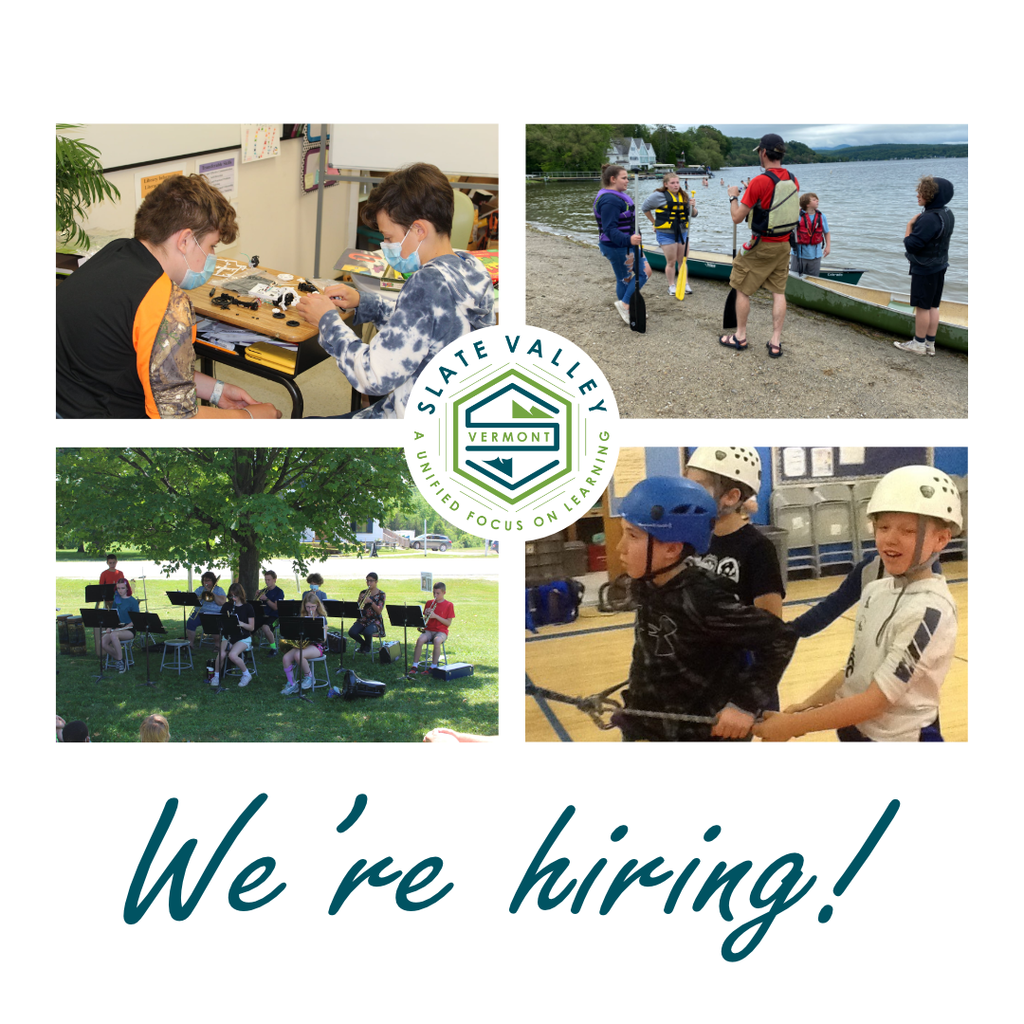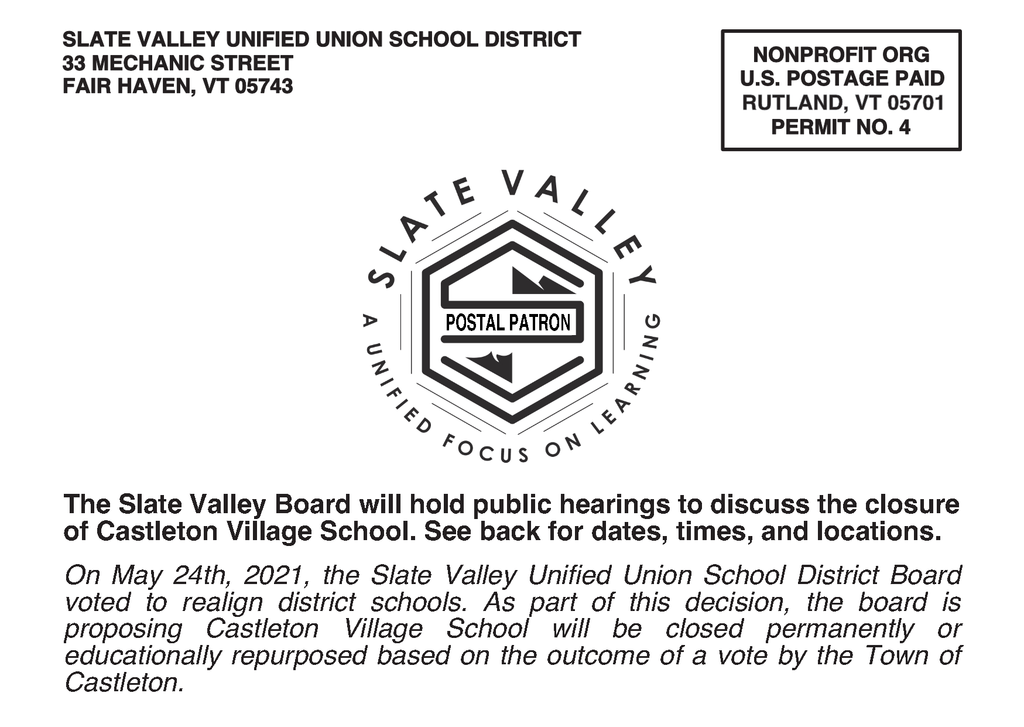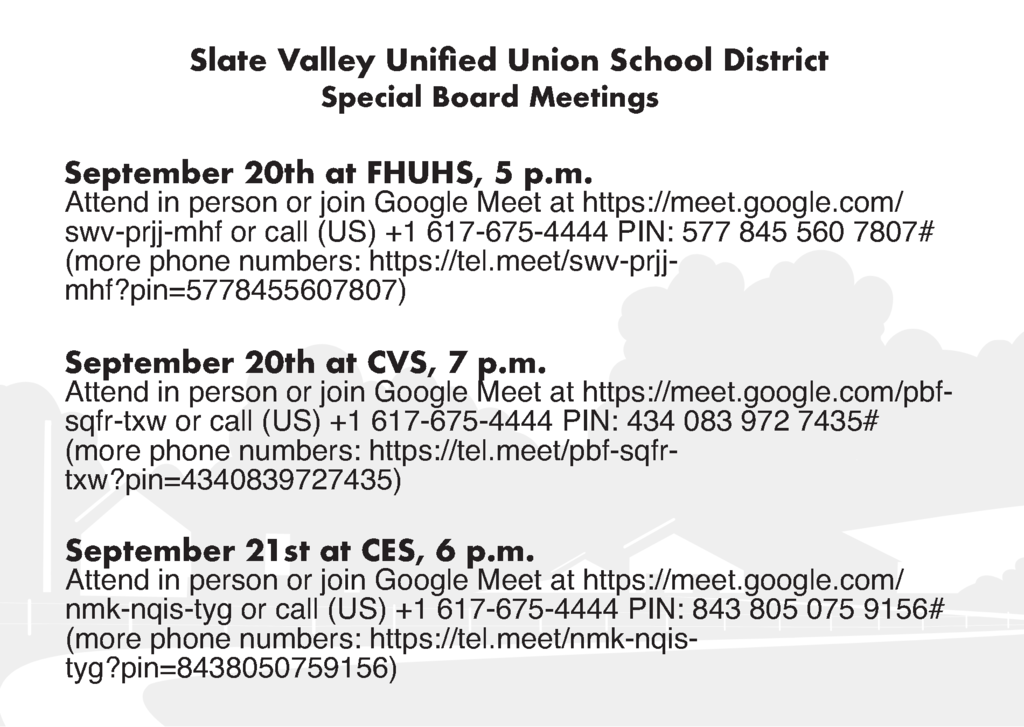 What: BVS OPEN HOUSE! Day: Wednesday, September 22nd Time: 6:00 pm-7:00 pm Please stop by and see your child's classroom, meet their teachers and see our wonderful, sparkling building (and staff). We look forward to seeing you! Please call if you have any questions 537-2491

Vaccine Clinic today at FHUHS: There will be a vaccine clinic at Fair Haven Union High School today (Monday, September 20th) from 9:00-5:00. A full list of clinics, clinic hours, and registration information can be found at
http://www.healthvermont.gov/MyVaccine

What: BVS OPEN HOUSE! Day: Wednesday, September 22nd Time: 6:00 pm-7:00 pm Please stop by and see your child's classroom, meet their teachers and see our wonderful, sparkling building (and staff). We look forward to seeing you! Please call if you have any questions 537-2491


What: BVS OPEN HOUSE! Day: Wednesday, September 22nd Time: 6:00 pm-7:00 pm Please stop by and see your child's classroom, meet their teachers and see our wonderful, sparkling building (and staff). We look forward to seeing you! Please call if you have any questions 537-2491

What: BVS OPEN HOUSE! Day: Wednesday, September 22nd Time: 6:00 pm-7:00 pm Please stop by and see your child's classroom, meet their teachers and see our wonderful, sparkling building (and staff). We look forward to seeing you! Please call if you have any questions 537-2491

BVS recess- sun, fun, and fresh air for our happy Bears!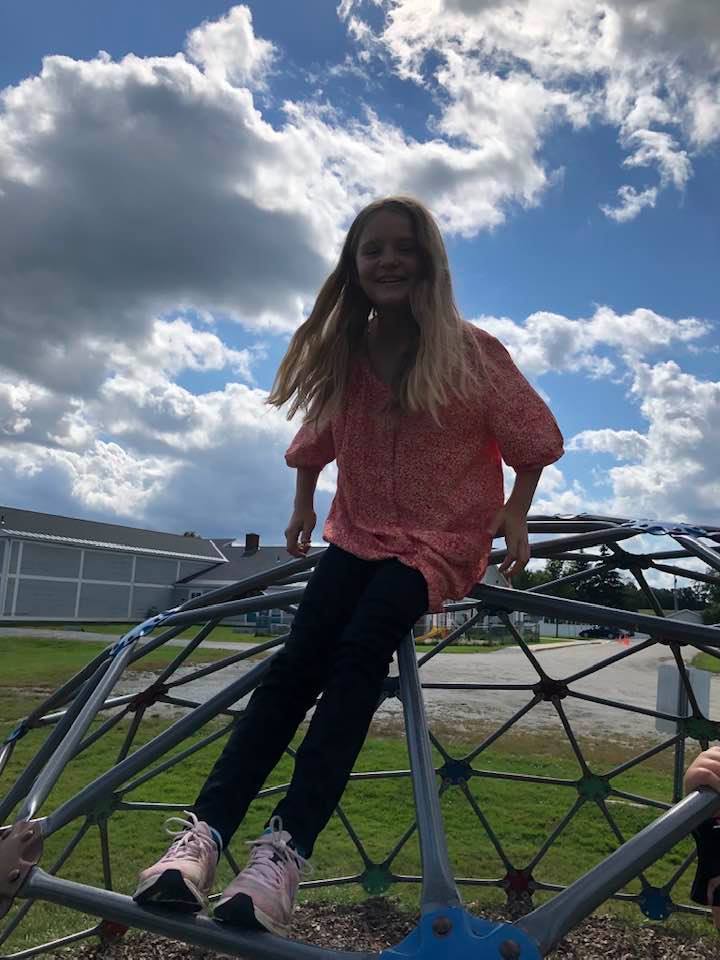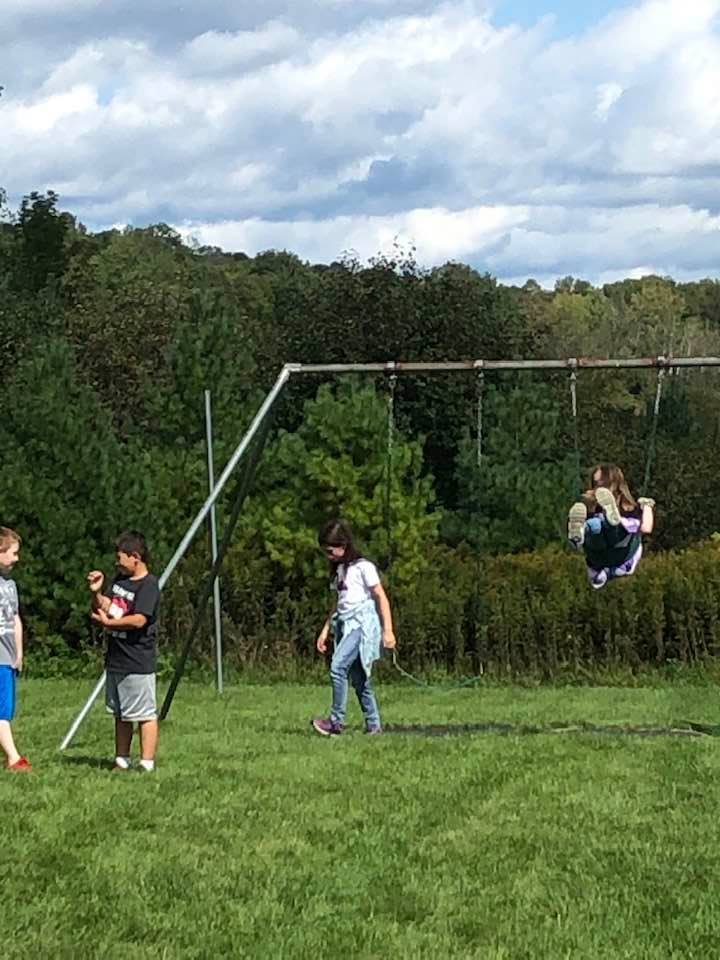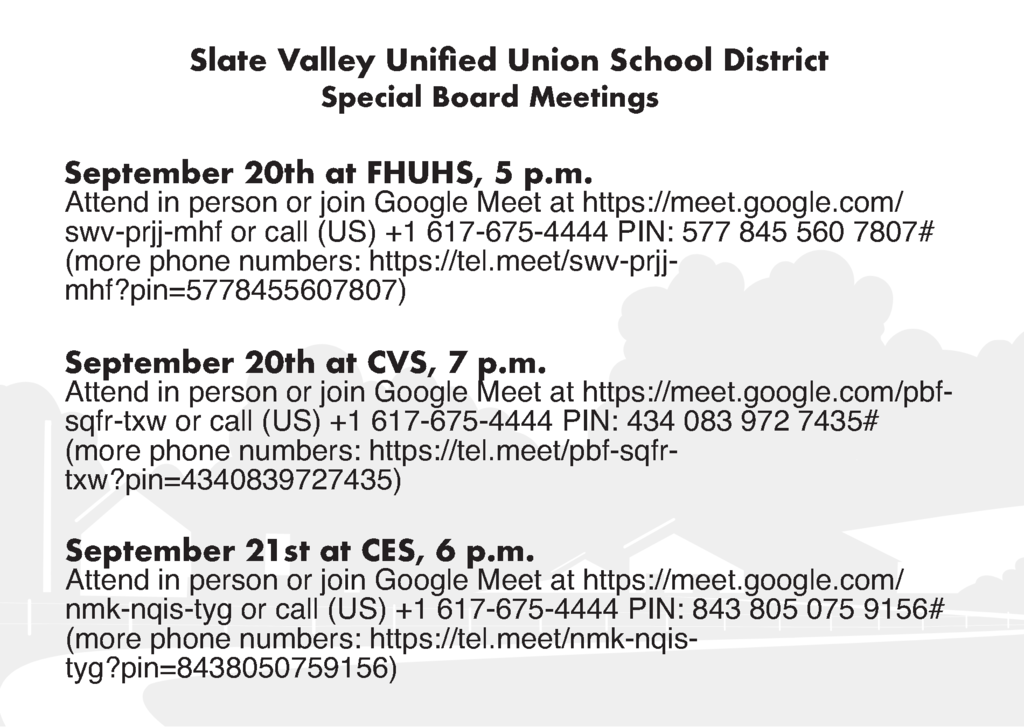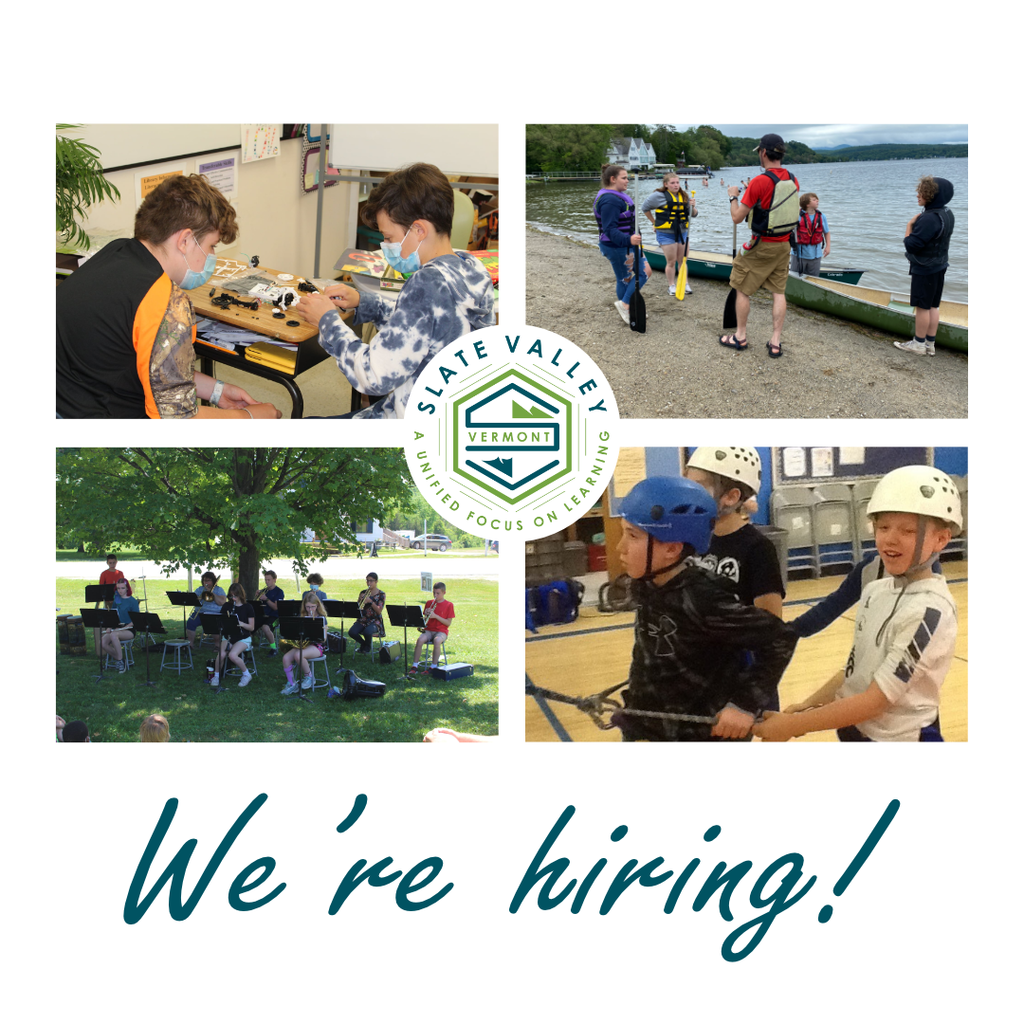 Upcoming Vaccine Clinic at FHUHS: Monday, September 20th there will be a vaccine clinic at Fair Haven Union High School from 9:00-5:00. A full list of clinics, clinic hours, and registration information can be found at
http://www.healthvermont.gov/MyVaccine

BVS Kinder mathematicians!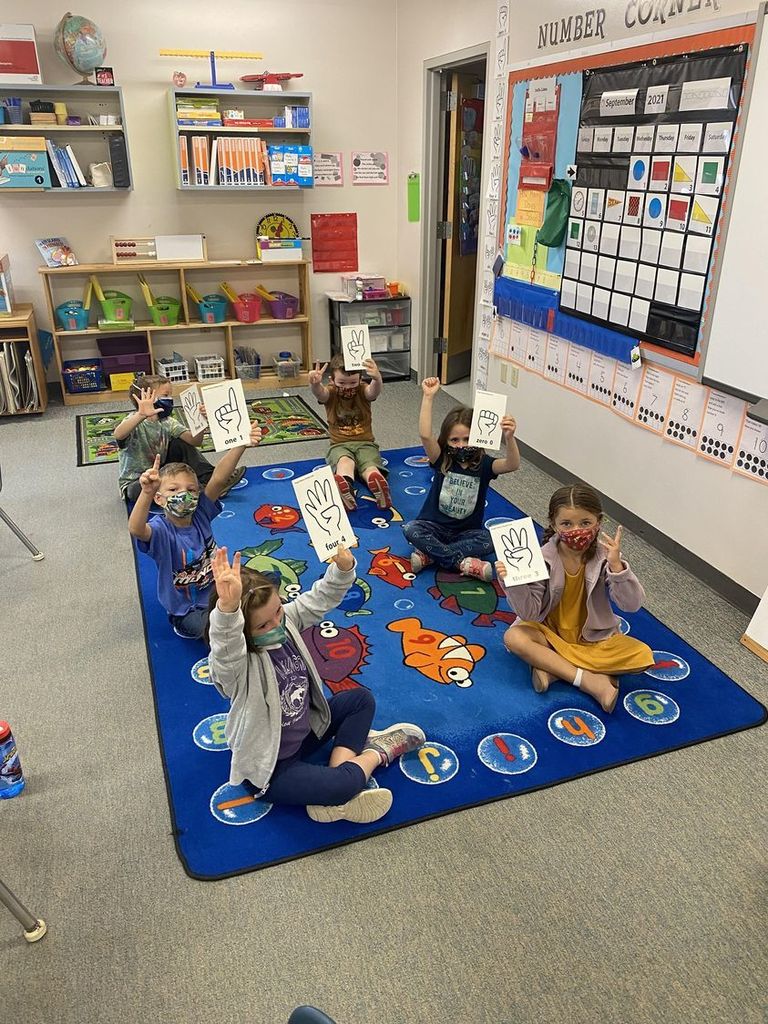 · Successful (safe and fun) bus evacuation drill! Big thanks to our older 🐻s who did an exceptional job of aiding the younger 🐻s in exiting the buses. #BVS #GOBEARS #BenStrong #svuvt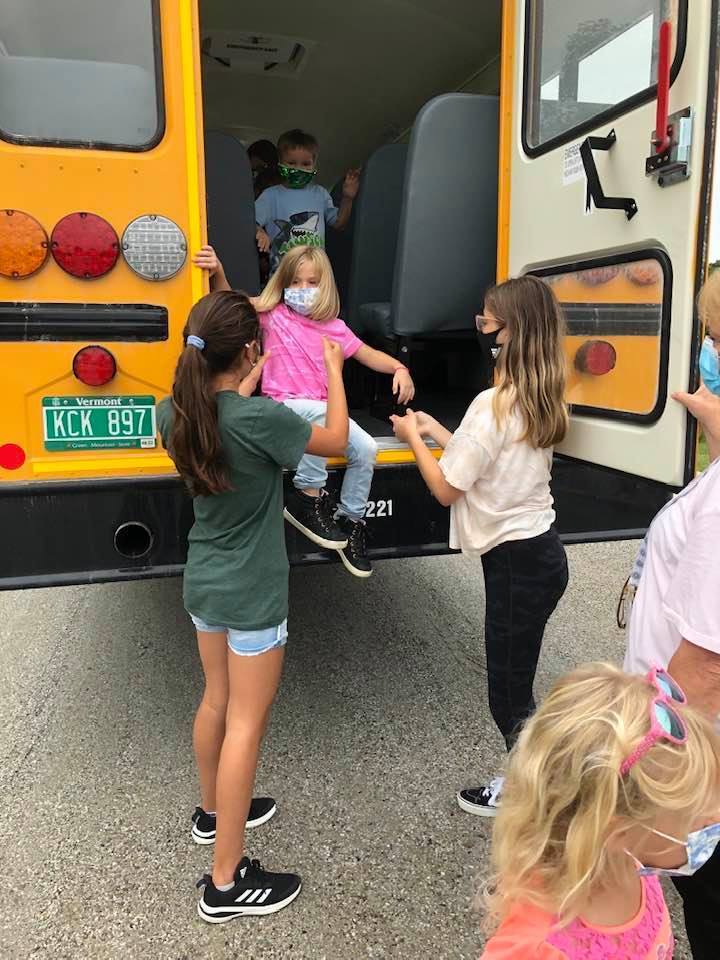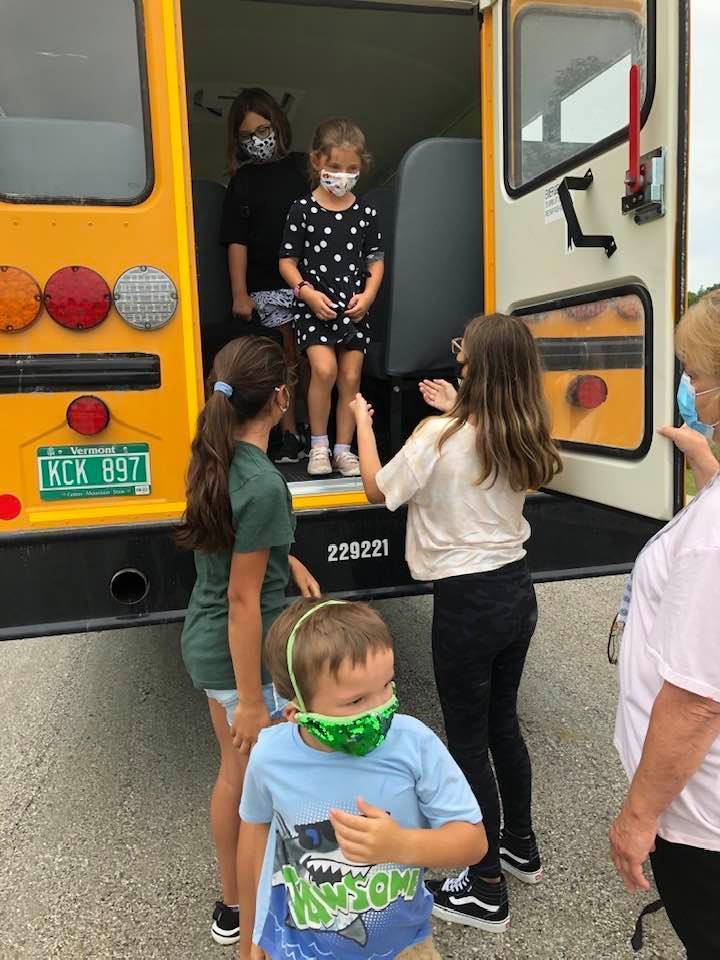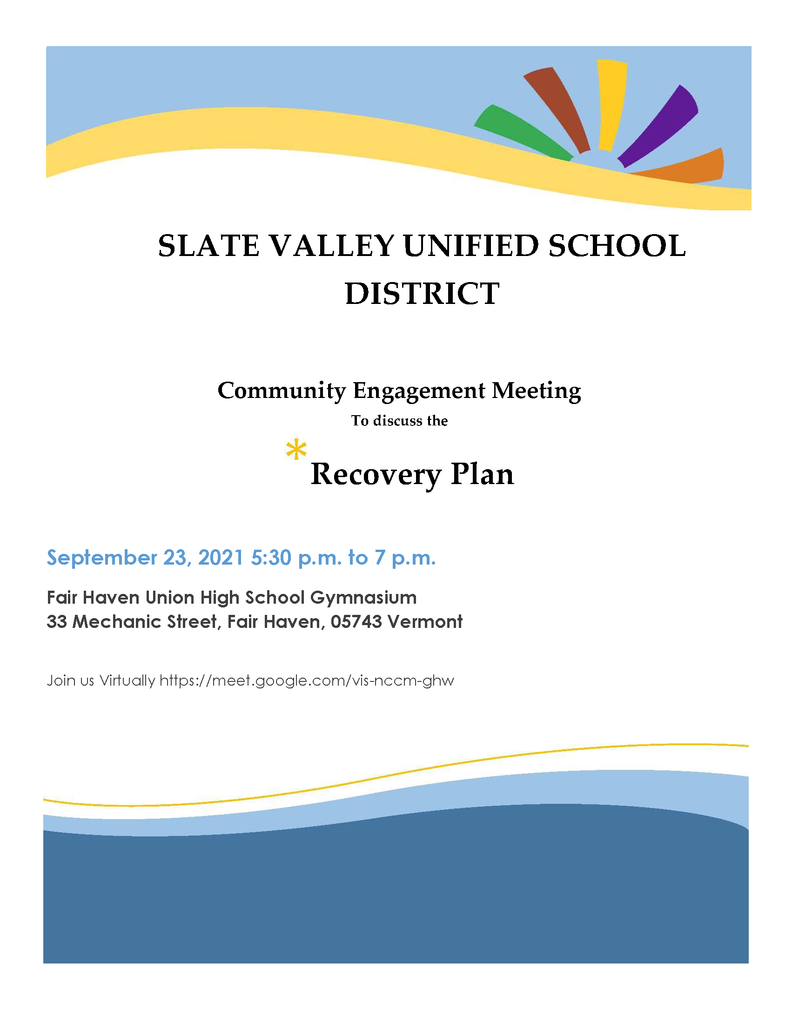 September 14, 2021 Dear Slate Valley Families, If you have not done so already, we are asking you to notify us of your child's COVID vaccination status. This pertains to all eligible students (age 12 and up). School districts are permitted by law to request that parents voluntarily disclose their student's vaccination status to assist with the implementation of pandemic precautions. You may opt to not disclose this information. If you decline to provide the school with their child's vaccination status, your child will be counted as not-vaccinated. Understanding the accurate percentage of vaccinated students in our district is critical to knowing when we meet the 80% threshold where masks will no longer be required. It is also important to know in terms of contact tracing. If your child is fully vaccinated, they will not need to quarantine due to an exposure. We greatly appreciate your help and support in getting this information to our school nurses. Please fill out the form below and return to the school nurse in your building. Again this only pertains to eligible students (12 and up) at this time. We will be mailing forms home as well. As always, if you have any questions please reach out to your school nurse. Best, Brooke Olsen-Farrell Vaccination Attestation Letter:
https://5il.co/yvyg
Student Vaccination Attestation Form:
https://5il.co/yvyi

Saving Sam teamwork activity!! A stellar example of supporting students in learning to work together to create a plan and to be flexible in their thinking to achieve a specific goal! This was so much fun to watch! Thank you, Mrs. Thurston, for your continued brilliance in bringing learning to life for these 🐻s! #GOBEARS #BVS #BenStrong #SVUVT