Did You Know?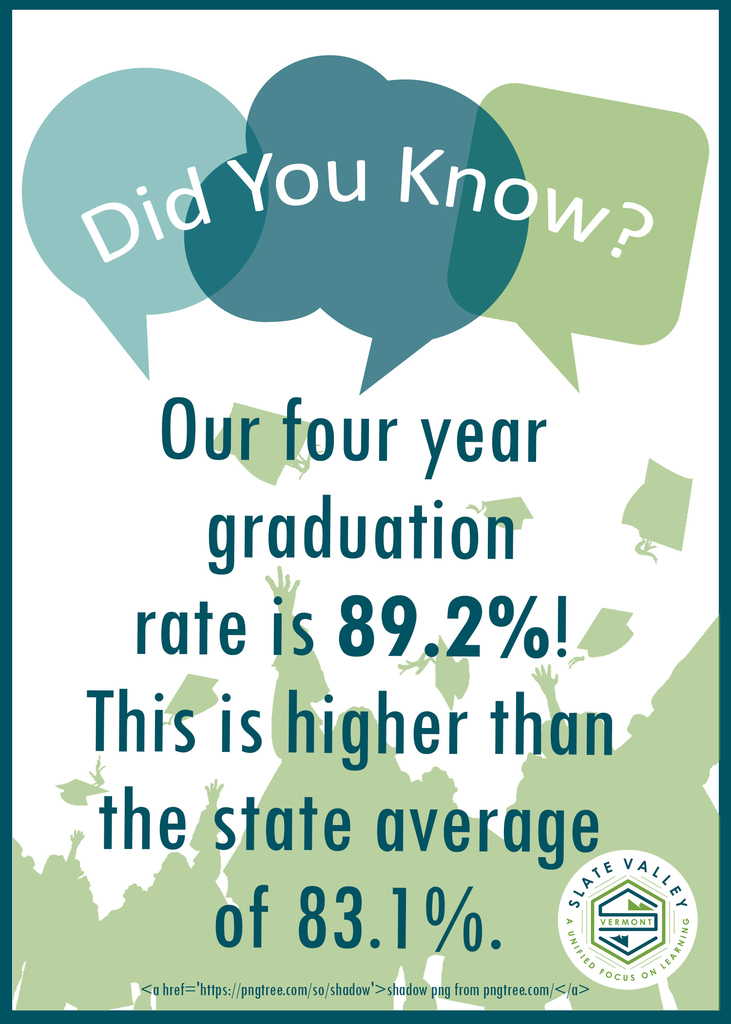 Did You Know?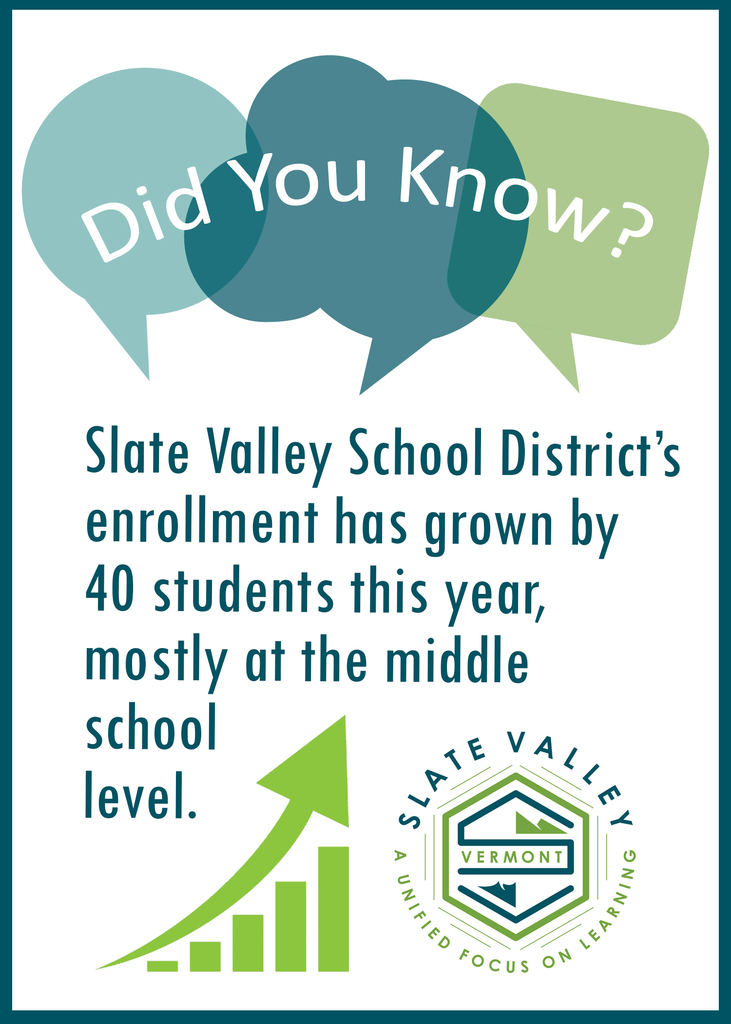 Friday, October 28th!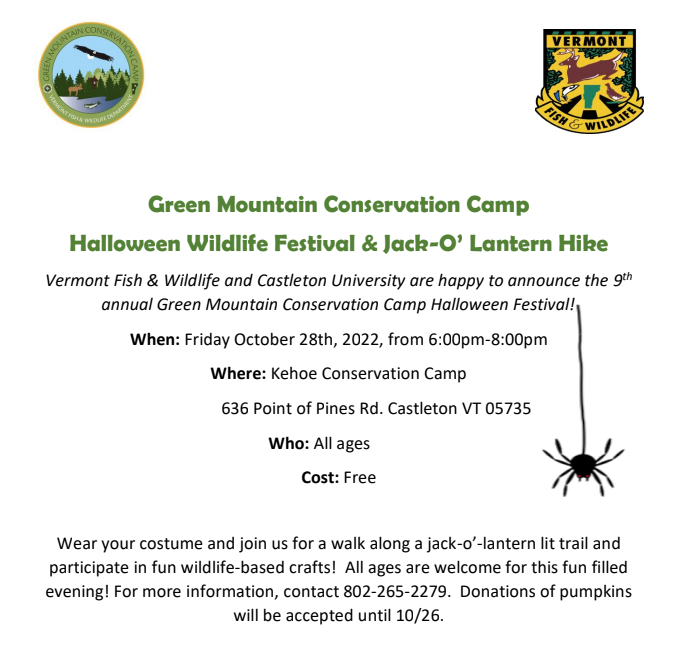 Attached is a link to a new platform we are using to generate opinions on certain matters we are working on in our school district. The platform is called ThoughtExchange. This is the first exchange to circulate among all district parents, guardians and community members. Please take a few moments to exchange some thoughts on planning for the next academic year in relation to the school budget. Through this platform you can post a thought, along with rate and comment on others' thoughts. We value your opinions, they matter and are appreciated. All thoughts and comments remain anonymous. Thank you. To take part, just click the link below:
https://tejoin.com/scroll/841970988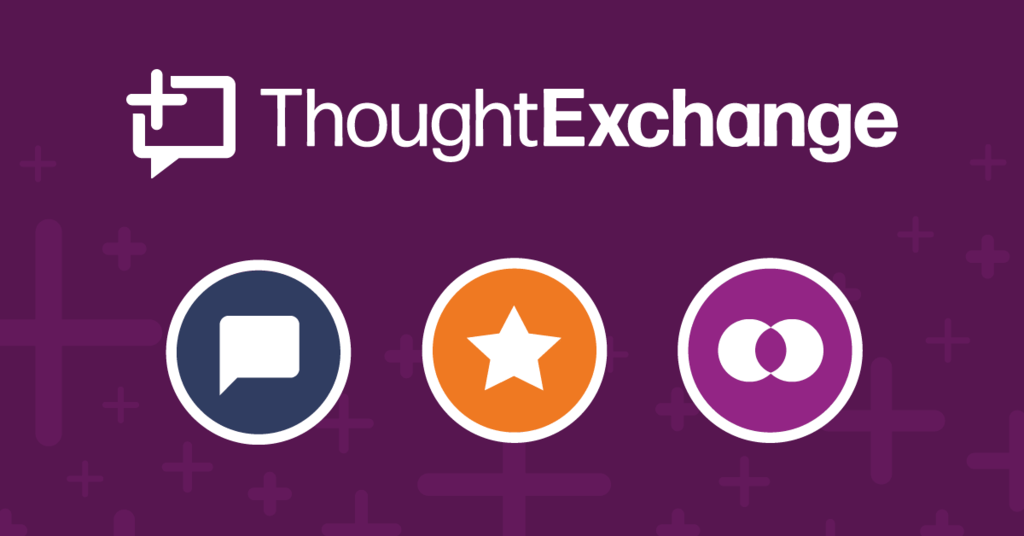 Custodians needed! If you are interested please contact Chris Cole, Director of Operations at 802-265-4905 or email
ccole@svuvt.org
.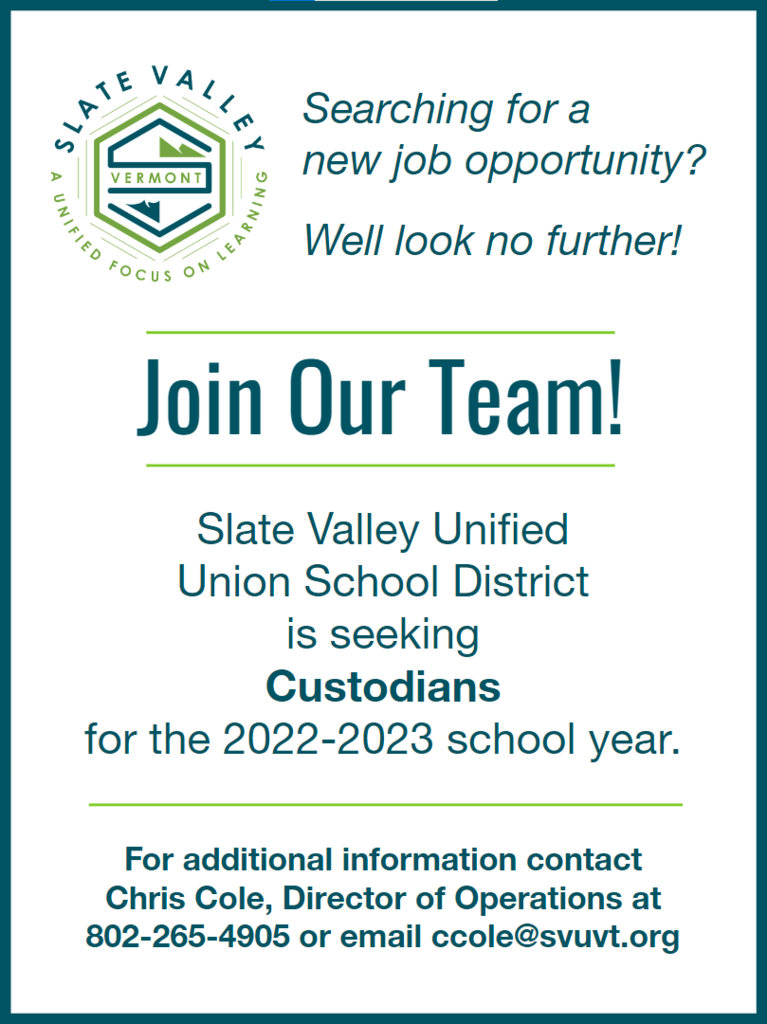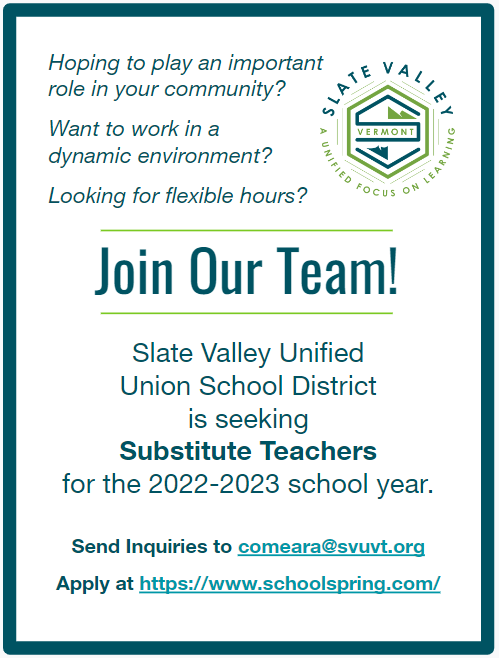 Tonight - September 26, 2022 You're invited to the Slate Valley Unified Union School District Board Meeting at 6:30 p.m. in the Fair Haven Grade School Library. This meeting will be in person. You can virtually connect by going to:
https://meet.google.com/sto-yekm-ucu
Or dial: (US) +1 234-575-2739 PIN: 848 761 377# Tonight's Agenda:
https://5il.co/1ih7p
Previous Meeting Minutes:
https://5il.co/1i116
Next Board Meeting: Monday, October 17, 2022 - Fair Haven Union at 6:30 p.m.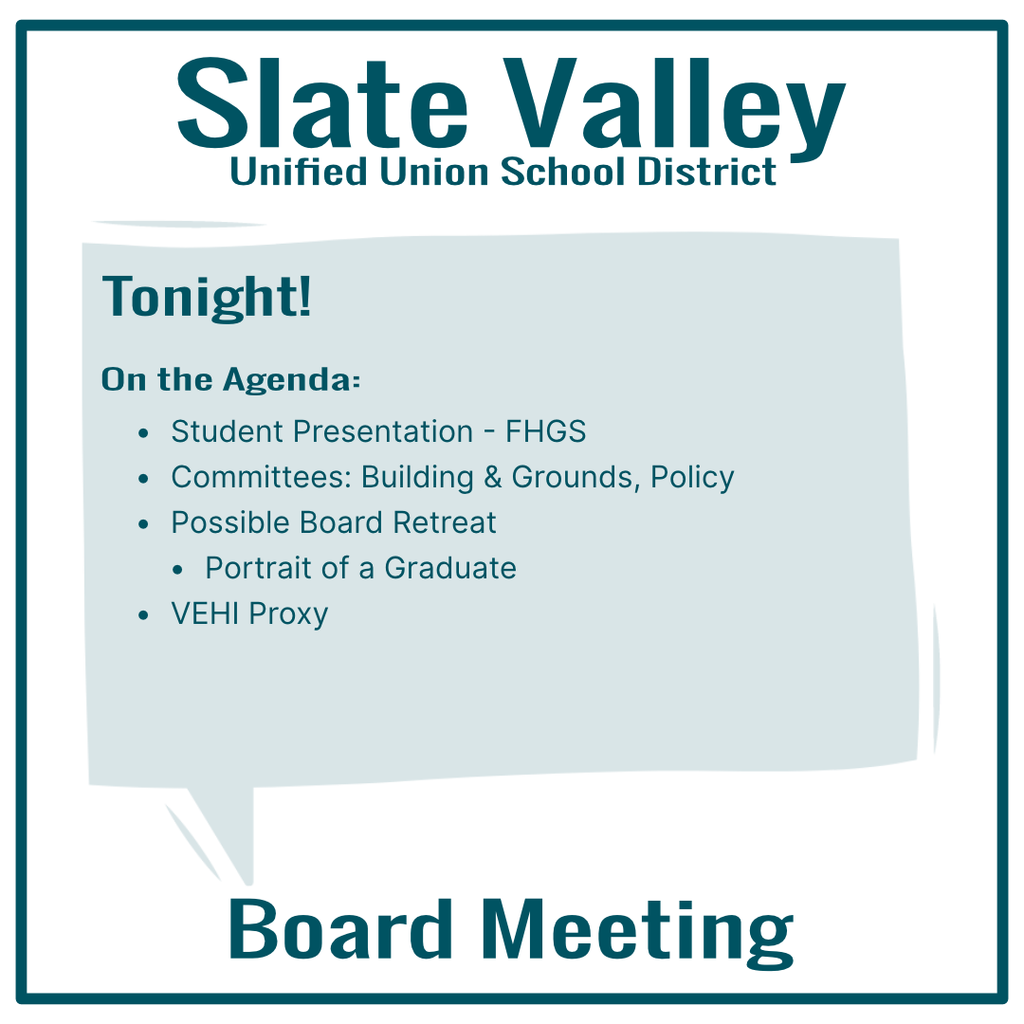 The Slate Valley Music Department is holding an instrument drive for the fall semester. If you have any unused musical instruments in your home, we would be very appreciative of any donations. Please see the flyer for more information.

Tonight - September 12, 2022 You're invited to the Slate Valley Unified Union School District Board Meeting at 6:30 p.m. in the Fair Haven Union Middle and High School Library. This meeting will be in person. You can virtually connect by going to
https://meet.google.com/kwt-bqts-ucy
or by calling (US) +1 336-948-0111 PIN: 210 751 979# Tonight's Agenda:
https://5il.co/1hpji
Previous Meeting Minutes:
https://5il.co/1gscc
Next Board Meeting: Monday, September 26, 2022 - Fair Haven Grade School at 6:30 p.m.

Employment Opportunity: Human Resource Specialist Slate Valley Unified Union School District has a year round full-time position opening for a Human Resource Specialist. Responsibilities include all aspects of human resources for a public school district. Experience is preferred, as well as strong technology and organizational skills. Must perform other related duties as prescribed in the job description that is available upon request. For more information, please contact Cheryl Scarzello, Director of Finance at 802-265-2561 or email at
cscarzello@svuvt.org
All applicants must apply on
www.schoolspring.com
The above position will remain open until filled. EOE

As we continue with our new staff introductions, please join us in welcoming: Lisa Thayer (CES Instructional Assistant) We welcome Lisa Thayer in her role as Instructional Assistant. Lisa has been an outstanding long term substitute at CES for the larger part of last year and we coaxed her into applying for a full time position. Welcome back Lisa! Kierstin Hessert (CES Instructional Assistant) Kierstin is new to the role of an Instructional Assistant but is passionate about helping others. She is motivated and is working after hours on her degree in Psychology with a special interest in adolescent development. We will provide her with some first hand experiences. Please welcome and support Kierstin's quest to be an effective Instructional Assistant. Chelsey Stack (Instructional Assistant, Speech Language Pathologist Assistant) Chelsey is a former resident of the area who has been living up north. She is pursuing a career in Speech and Language and this opportunity opened up in Slate Valley. She also has ties to the area. We welcome Chelsey back to our area. She is extremely excited about the prospect of the SLPA position.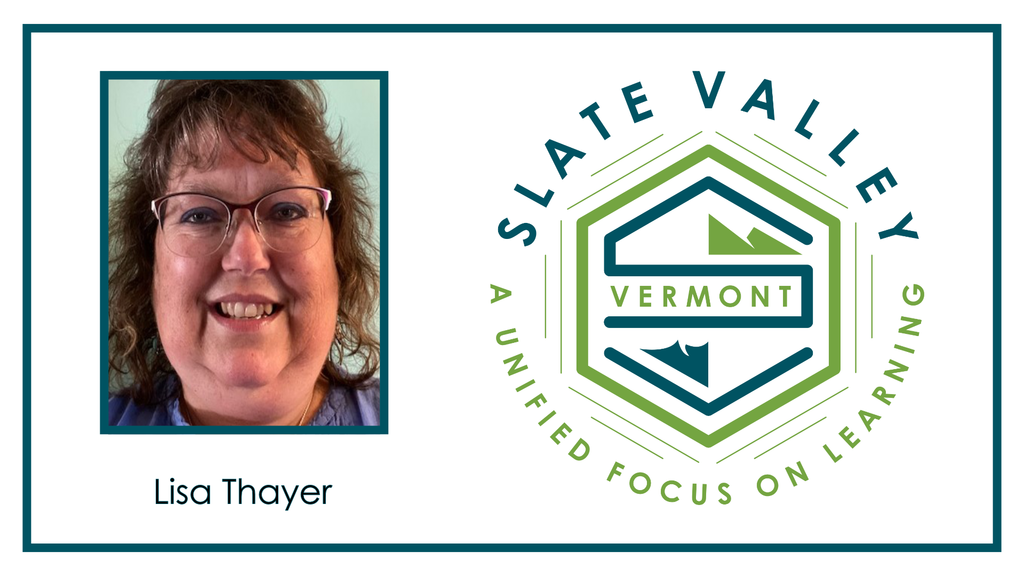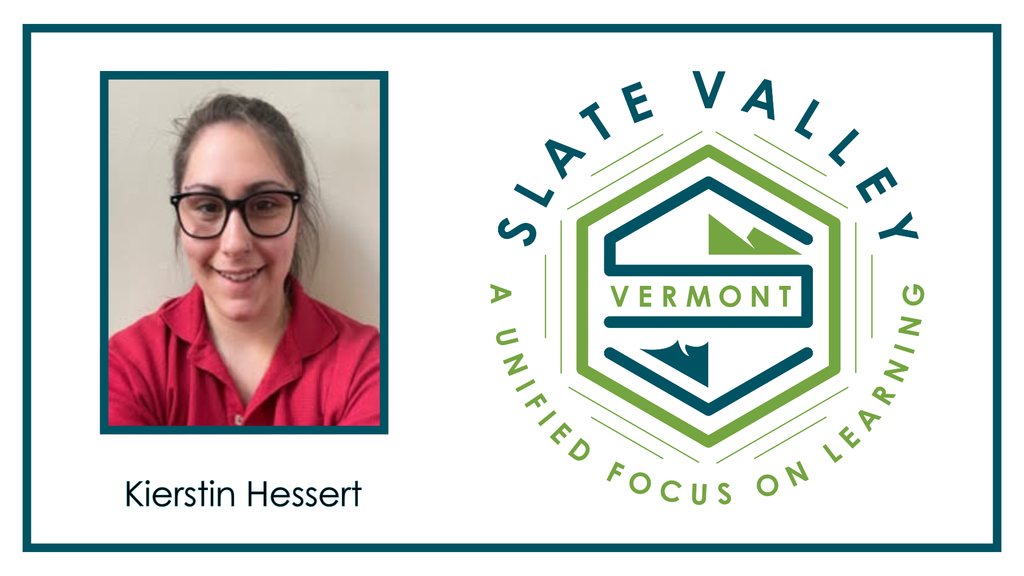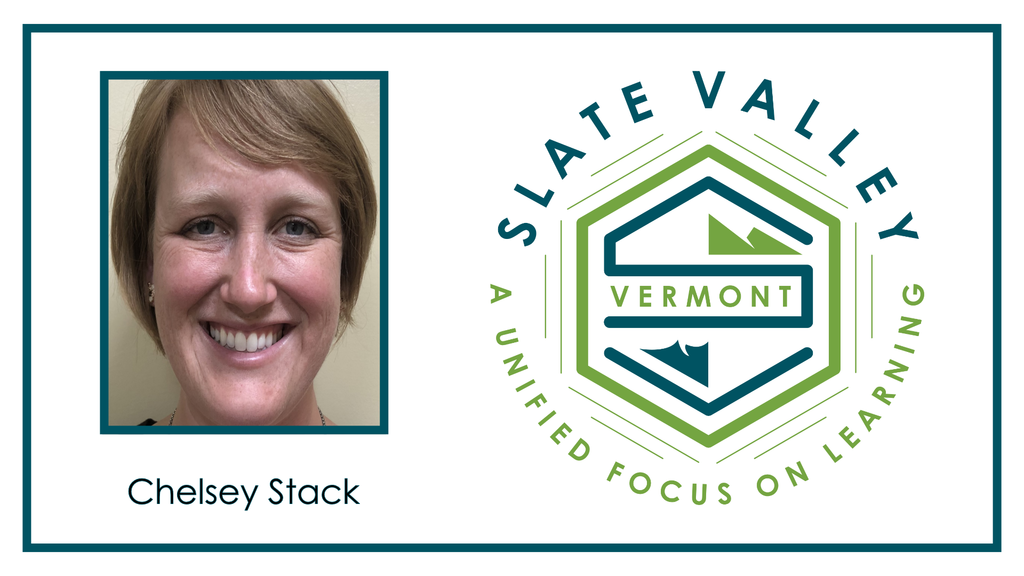 As we continue with our new staff introductions, please join us in welcoming: Erin Landry (CES U-Pre-K Instructional Assistant) Erin brings with her 13 years of prior school experience in Vermont and Maine as an Instructional Assistant. She has a great deal of experience working with children with disabilities and behavioral challenges. She has her Behavioral Health Professional Certificate. We are looking forward to her joining our team here at CES, welcome Erin. Kristin Boardman (CES U-Pre-K Instructional Assistant) We welcome Kristin Boardman to her new role as an Instructional Assistant. Kristin has devoted much of her life to supporting people with disabilities as a volunteer with Special Olympics. She also is seeking to make a career as an Instructional Assistant where she can officially support students with disabilities. She has done this type of work unofficially in the past with assisting friends and families, especially through the COVID shutdown. Eileen Hurlburt (CES Instructional Assistant) Eileen is starting her second career as an IA this year at CES. She has a long history in banking and has retired from that career after 40 years. Eileen has more to give and is seeking to share her gifts and talents with our students here at CES. We relish her dedication and her wholehearted commitment to challenges she takes on. Her work ethic is recognized by all of her references. Welcome Eileen!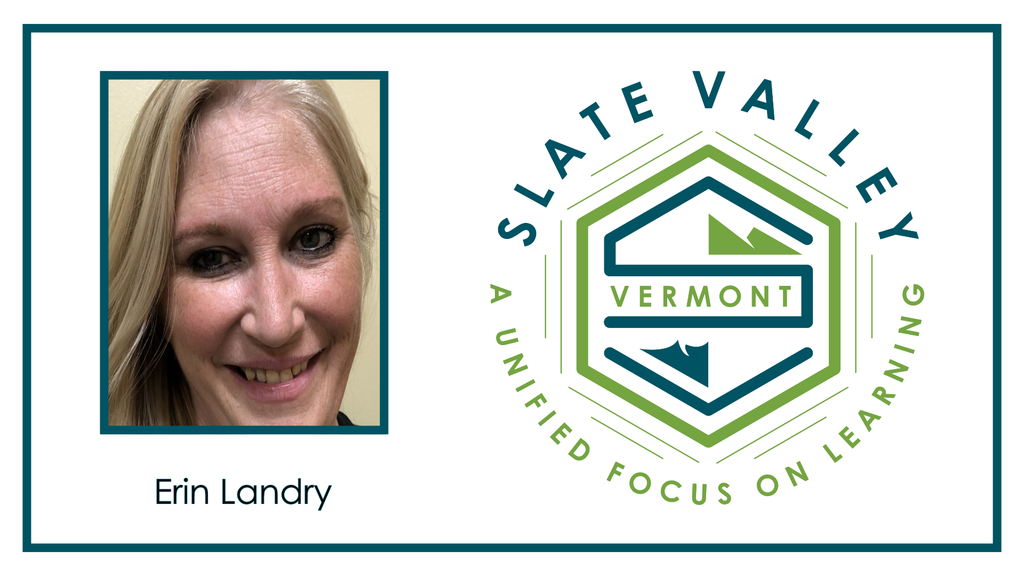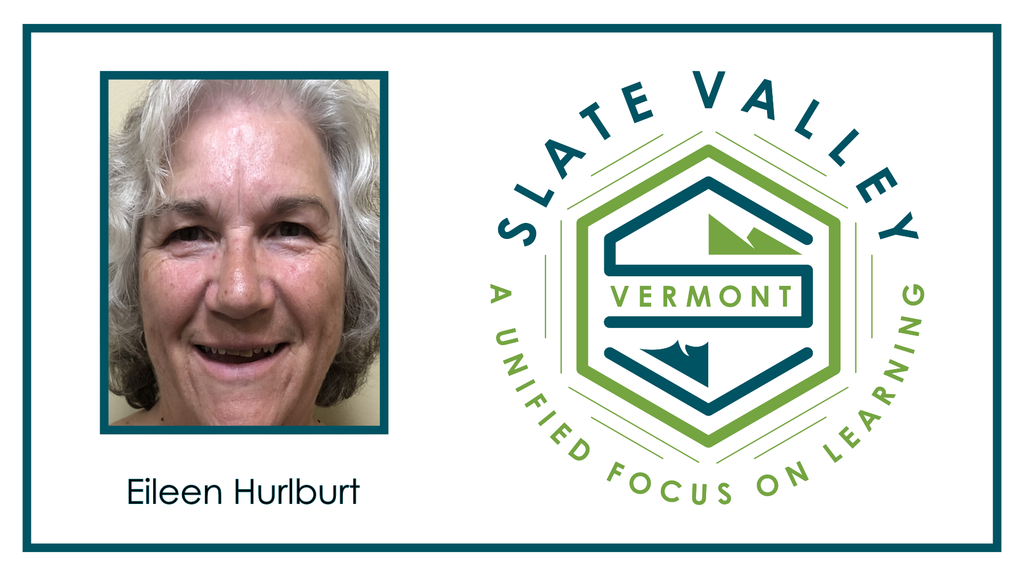 Congratulations to all who were recognized on Friday at the Opening Day In-Service! SVUUSD Executive Award: FHUHS – Nicole Montana OVS – PBIS Team UVM Outstanding Teacher Award: FHGS – Archie Clark FHUHS – Lindsey Marcy SVUUSD Outstanding Teacher Award: BVS – Amanda Eddy CES – John Michael Hackett CVS – Tina Rampone FHGS – Hannah Wood FHUHS – Lindsey Marcy OVS – Kristina Knockenhauer Instructional Assistant Award: CES – Sandy Perry CVS – Veronica Lambert FHGS – Corey Kendall FHUHS – Christine Brock OVS – Sara Quesnel SVUUSD Special Service Award Letter: BVS – Pam Arel CES – 50th Anniversary Committee CVS – Dale Coombs FHGS – Middle School Alternative Program FHUHS – Eliza LeBrun OVS – Marcy Hart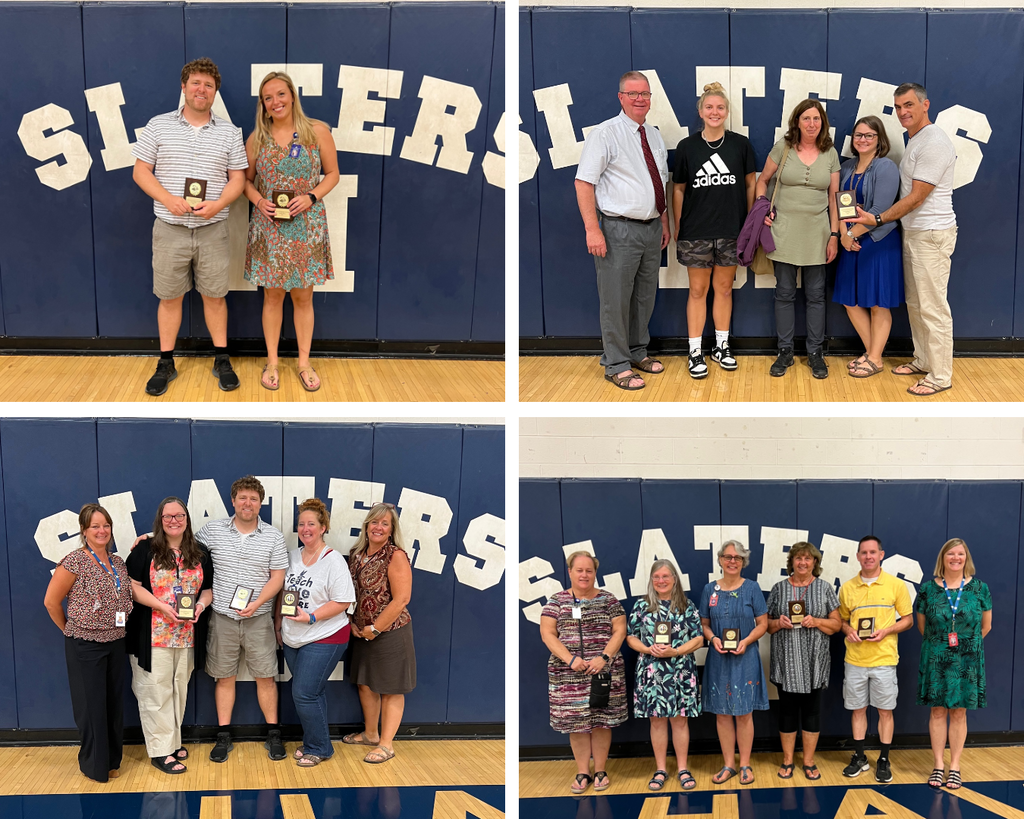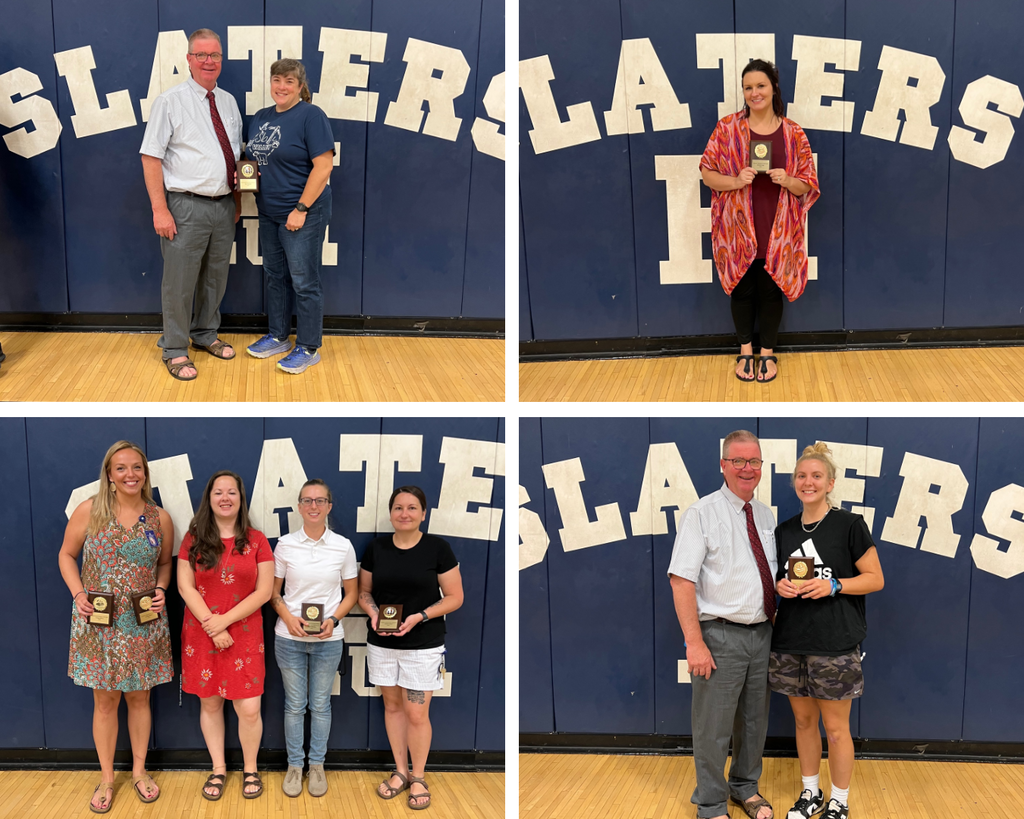 As we continue with our new staff introductions, please join us in welcoming: Jordan Perry (CES Grades 5 and 6 Teacher) Jordan is beginning her career in education this year after interning with CES this past school year. She is a graduate of Castleton University and was a member of the Mentoring Program while a student there. Jordan was very active in extracurricular activities in her time as a student and held leadership roles while there. Amy Desantis (CES Grades 5 and 6 Teacher) Amy is a veteran educator who taught in several different positions in the same school in Connecticut for 19 years. She has relocated to Vermont and is looking forward to enjoying the home she has had here for many years. Amy has focused on Science and looks forward to working with our students on project-based learning. Emily Klee (CES School Based Clinician) Please join us in welcoming back Emily Klee to the role of School Based Clinician. Emily left us a year ago and has decided to return to VT to work once again at Slate Valley as she appreciated the emphasis we place on all students and staff and that SVU is always looking out for the Social Emotional Wellbeing of our students and staff.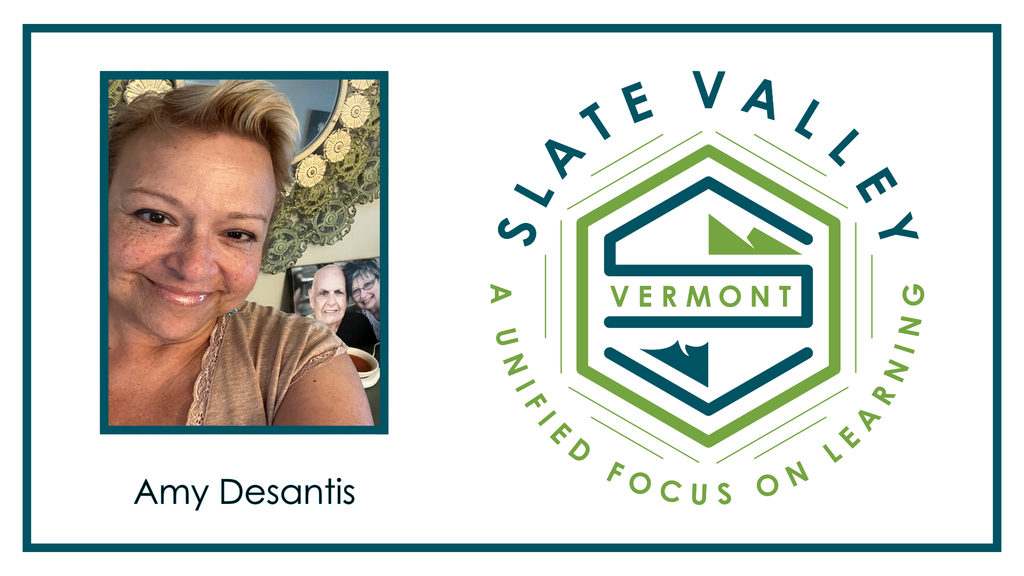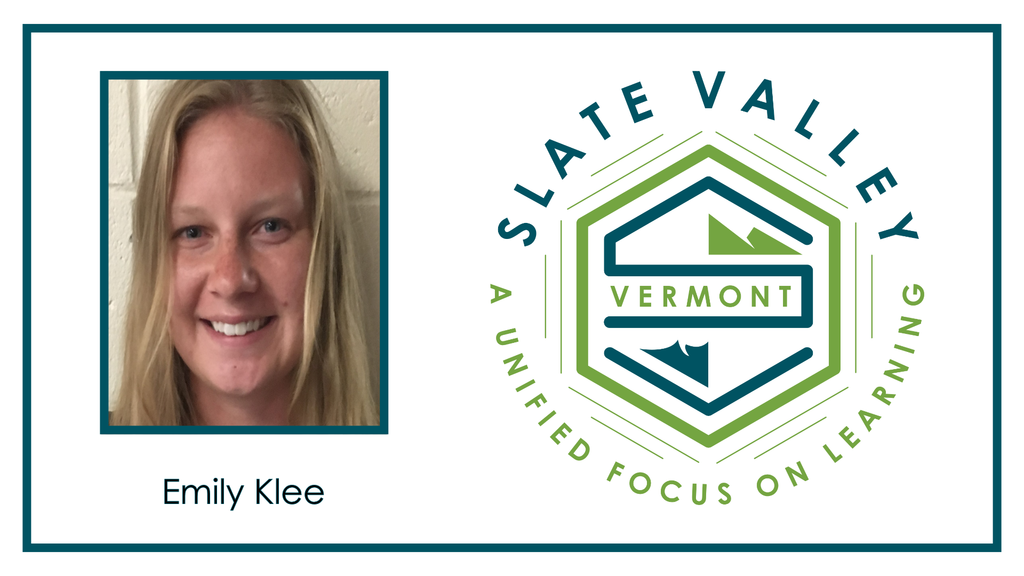 Everyone in Slate Valley is getting ready for the beginning of the 2022-2023 school year! Pictured are scenes from a recent training for Boys and Girls Club staff, bus drivers, and cafeteria staff.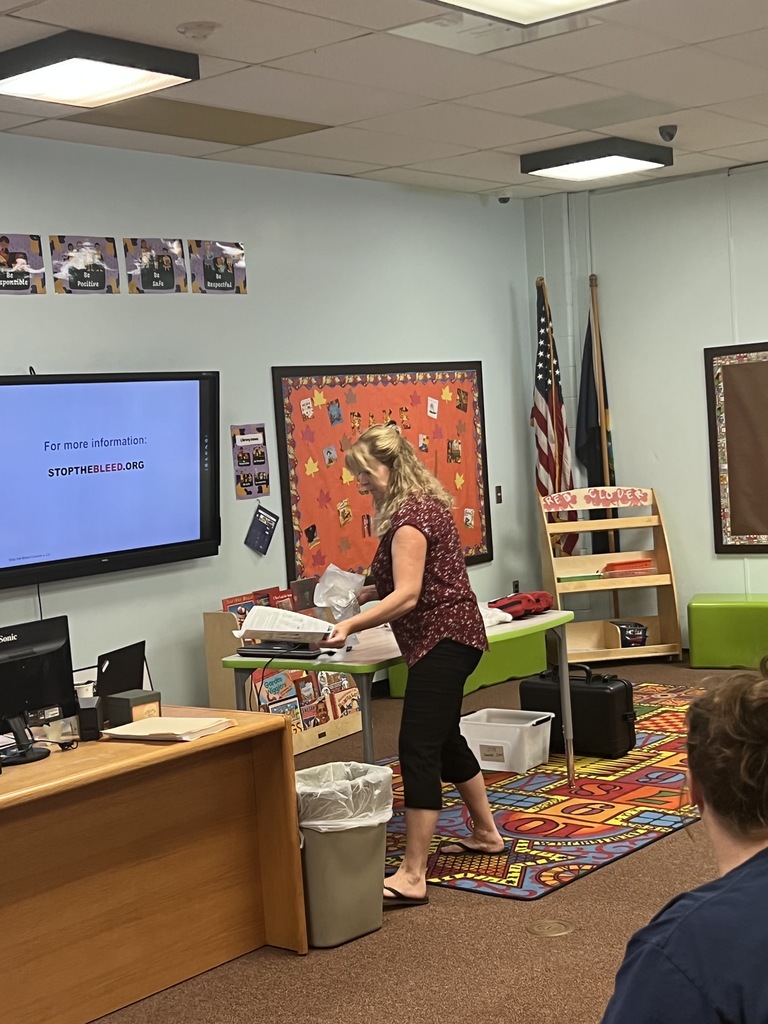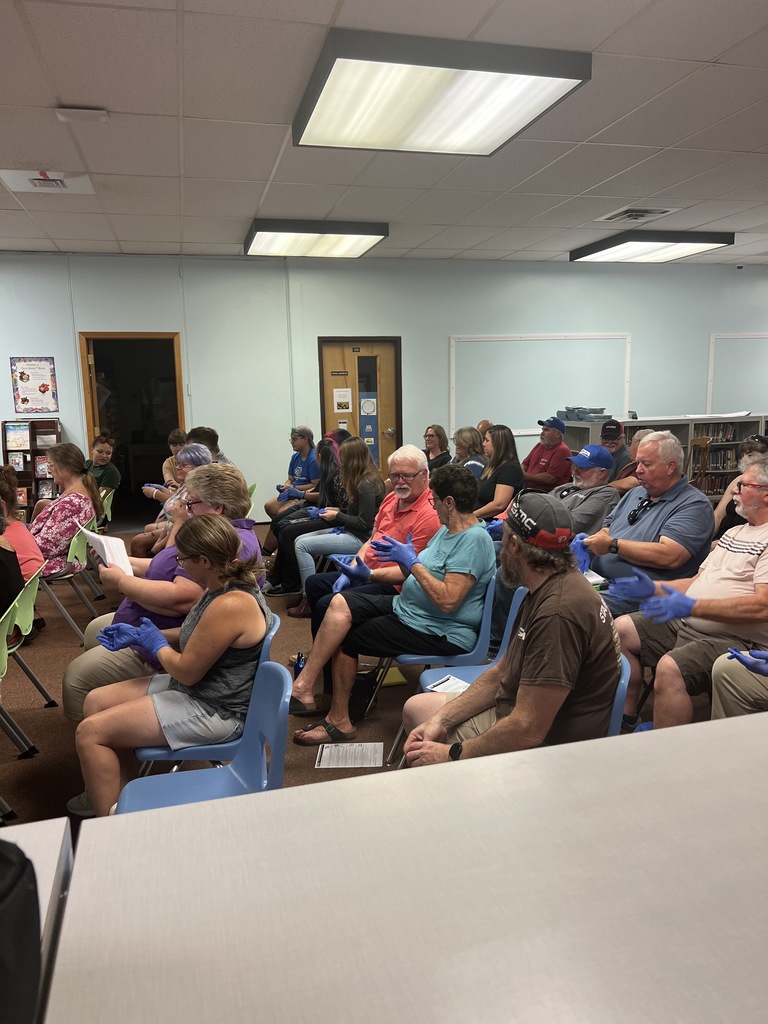 As we continue with our new staff introductions, please join us in welcoming: Clay Williams (BVS Custodian) My name is Clay Williams and I live in Fair Haven. My wife (Tammy) and I moved to Vermont in 2016 from Pennsylvania. I have worked in the school system as a maintenance/custodian for around 32 years. My favorite pastime is remodeling our 150-year-old house and spending time with our granddaughters. We like to camp and try to spend any free time in our fifth wheel. Emily Ray (BVS Instructional Assistant) Hello, my name is Emily! I use she and her pronouns. This is my first year working in the school as an Instructors Assistant and I am very excited to start a new adventure with the students. This will be my second year working in Benson with the Boys and Girls Club. Looking forward to creating fun programs and activities for your children to enjoy and learn something new about themselves. I love being outdoors, so let's talk about trees! Ask me what my favorite is! Some fun trivia facts about myself: my favorite color is green, my dog is named Buckley, and I like to sing and dance like nobody's watching. Let's have a great school year! Grayson Peters (OVS Grade 6 Teacher) I am proud to introduce to you our new sixth-grade teacher for next year Grayson Peters. Grayson is a highly recommended graduate of the University of Vermont's Middle-Level Education Program with a Major in Education and a Minor in Special Education. Grayson is a solid, independent, and caring educator with a growth mindset and is fully committed to the success of all of his students. Grayson cultivates a trauma-sensitive classroom with a focus on social justice and restorative practices. We welcome Grayson to the Orwell Village School family and wish Courtney Robinson well in her new role at Fair Haven Grade School. Amy Torrey (OVS Grade 2 Teacher) Amy Torrey joins the Orwell Village School family as our new second-grade teacher next year and comes to us most recently from West Rutland School where she was an Instructional Coach and Math Interventionist. Amy brings fifteen years of teaching experience to OVS in a variety of grade levels. Amy holds a Bachelor's degree from Castleton State College in Multidisciplinary Studies with a minor in Social Studies and Education. She has earned her Master's degree from Union Institute & the University of Vermont College in Education with a major concentration in Curriculum & Instruction. Amy enjoys the challenge that each group of learners poses for her. She strives to ensure that all of her students are provided a rigorous academic experience as well as a safe social and emotional environment. We welcome Amy to the Orwell Village School family and wish Dana Smith the best in the Hartland School District.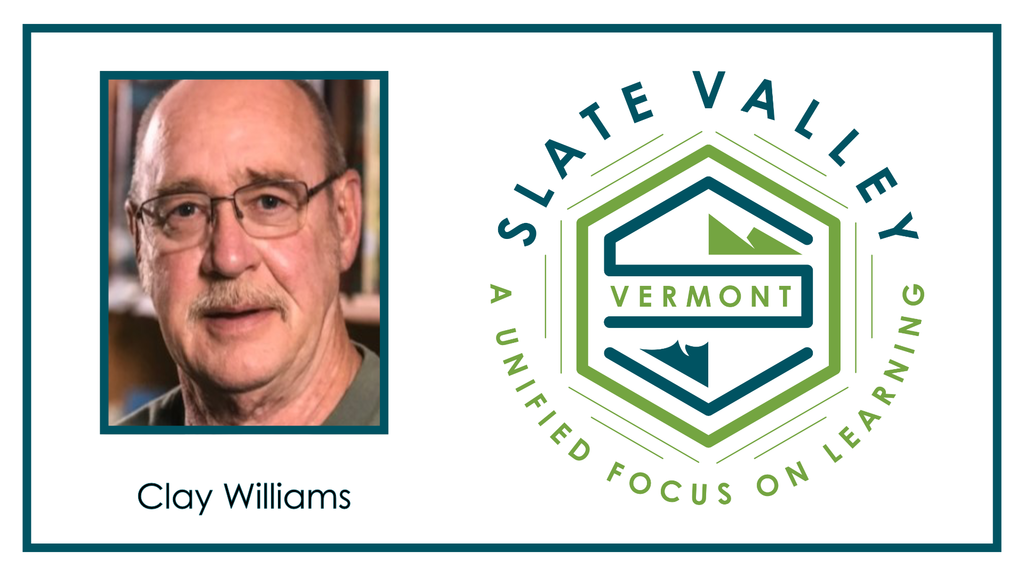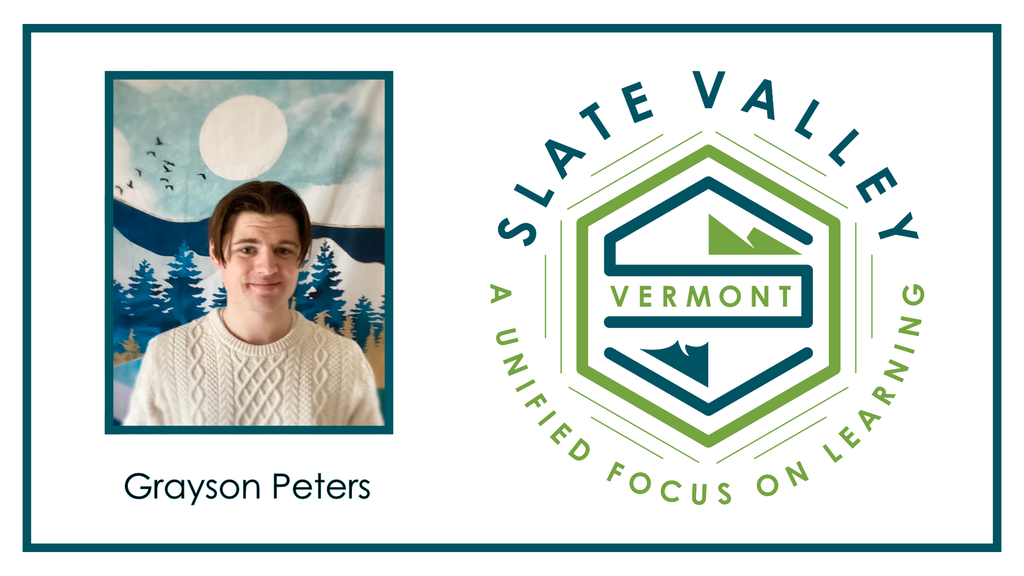 As we continue with our new staff introductions, please join us in welcoming: Jessica Ransom (FHUMHS Special Educator) Jessica has been teaching Science for the last 6 years and is very excited to transition into Special Education at Fair Haven Union High School in the fall. She loves spending time with her family, fishing, gardening, and going to as many concerts as possible. Jessica is a Fair Haven native and is very excited to be a Slater again! Heidi Manns (FHUMHS Instructional Assistant) Heidi will be an Instructional Assistant at the Fair Haven Union High School. She is a Florida native! Heidi is committed to lifelong learning and personal development, which she loves to share with others. Heidi is an equestrian athlete and a pilates enthusiast. She loves her dog, Jupiter! Welcome, Heidi! Scott Dorf (FHUMHS Long-Term Substitute Social Studies Teacher) Scott Dorf will fill a long-term substitute teacher position for high school social studies. Scott has 37 years of experience working in financial markets on Wall Street. He holds a Bachelor's Degree in history from Duke University and is currently seeking a Master's Degree at Middlebury College. Scott wrote a weekly column for Bloomberg News and has traveled extensively throughout Europe, Asia, and the Mideast - where he was responsible for keeping up with global political, economic, and financial market trends. Welcome, Scott!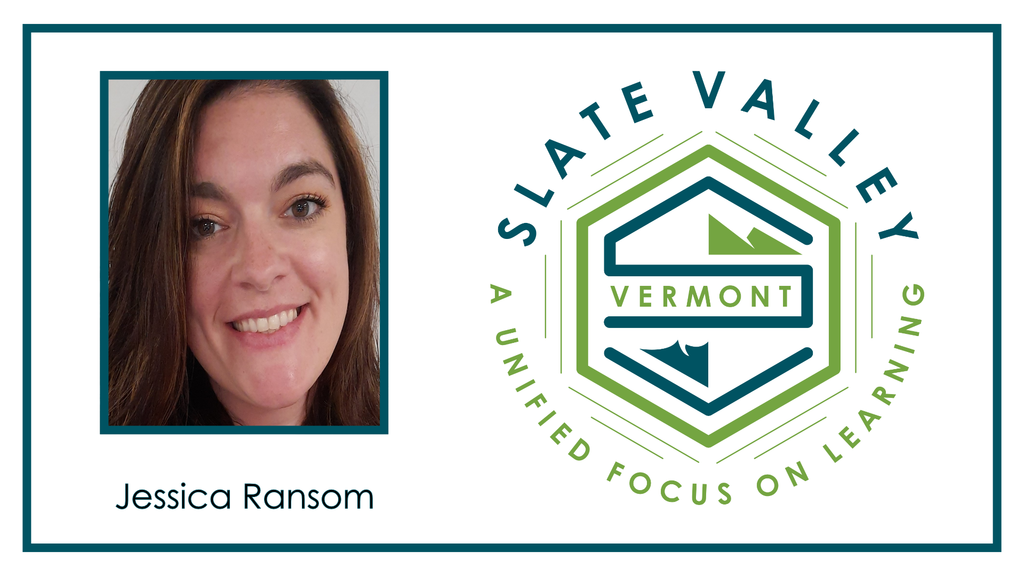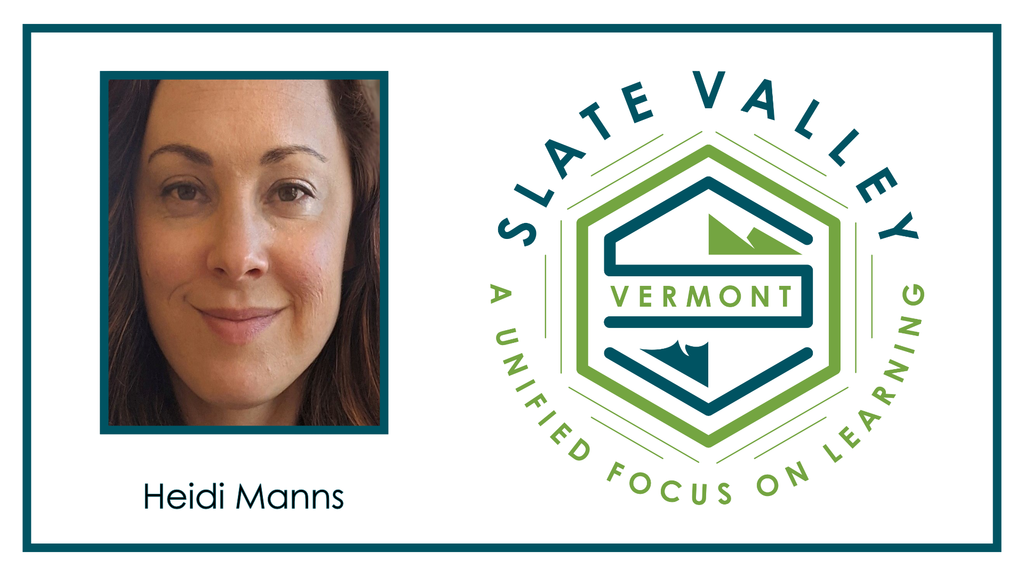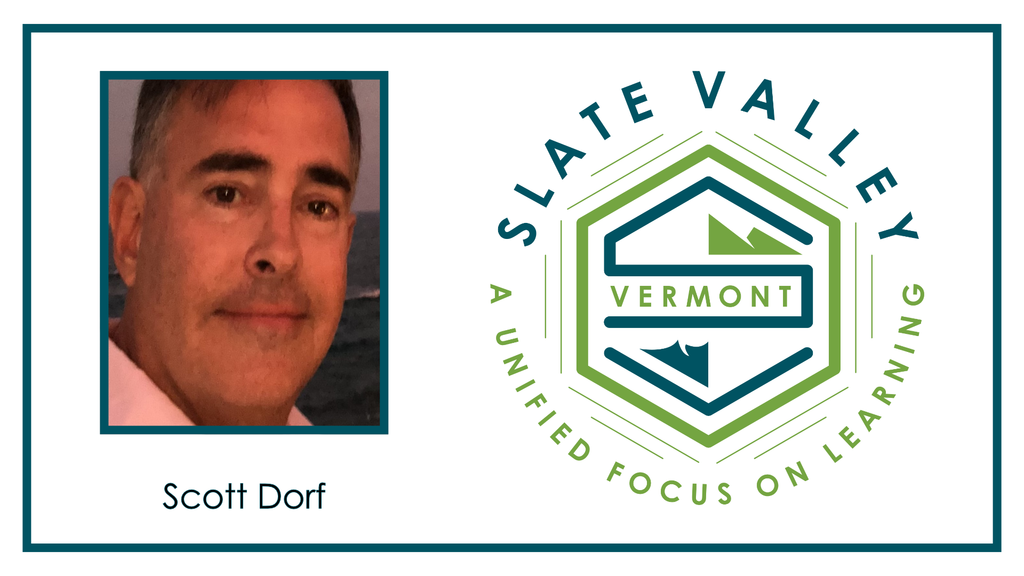 As we continue with our new staff introductions, please join us in welcoming: Tracey Cross-Baker (FHUMHS School Counselor) Tracey brings decades of experience as a school counselor and also in career services at several colleges and universities. Most recently, Tracey has provided extensive social-emotional and academic support to students in the Boquet Valley CSD. She is passionate about building relationships with students and sharing her expertise in post-secondary planning. Welcome, Tracey! Sean Ruck (High School Alternative Program Instructor) Sean Ruck comes to FHUMHS with 20 years of public relations, marketing, and communications experience. Sean holds a Master's Degree in English. He has worked as an editor for the Rutland Herald and Times Argus, DOTmed HealthCare Business News, and as the Communication Coordinator at the Mill River School District. Sean also comes with coaching experience and excitement to work with our ANNEX students. Welcome, Sean! Madison Alderman (High School Science Teacher) Madison Alderman will join the FHU Science Department, bringing her extensive mathematical and scientific knowledge base. She has worked extensively through the education program at the Vermont Institute of Natural Science and has tutored students at the college level. Welcome, Madison! Allison Irons (FHUMHS Instructional Assistant) Allison will be joining the middle school. She holds a BA in Journalism from Northern Vermont University-Johnson '21. Allison also works part-time as a photographer as well as an independent sports journalist.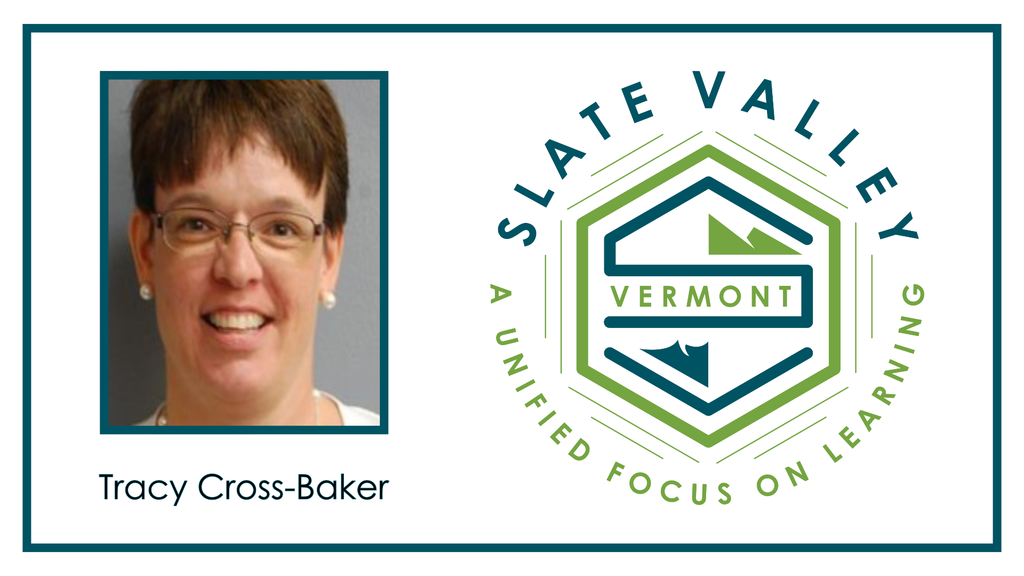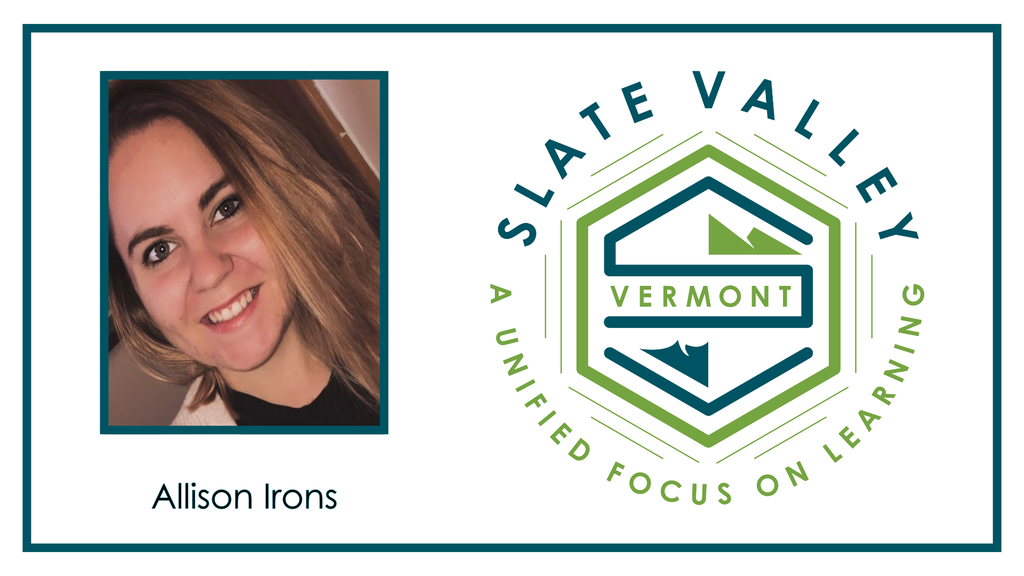 As we continue with our new staff introductions, please join us in welcoming: Gwen Hagenbarth (FHUMHS Assistant Principal) Gwen Hagenbarth will be the newest Administrative team member at FHUMHS. She has had a long and successful career as a middle and high school math teacher and has earned a Master's Degree in school administration. Gwen served as the Student Dean at Woodstock Union Middle and High School and the Virtual Learning Site Coordinator and Advisory and Engagement Coordinator at Rutland High School. She brings experience and strength in restorative practices, equity, trauma-informed teaching, and social and emotional learning. Welcome, Gwen! Cheryl Niedzwiecki (FHUMHS Workplace and Entrepreneurship Teacher) Chery Niedzwiecki will bring her passion for business and entrepreneurship to her role as the Workplace & Entrepreneurship Teacher at FHUMHS. Cheryl has 30 years of experience in the hospitality and business field. She has been a business owner and has supervised school-based businesses, campus stores, and a restaurant. Cheryl holds a Master's Degree in Business Administration. She has taught within the Rutland and Burlington Technical Centers for many years (where she was recently recognized as a UVM Teacher of the Year). Welcome, Cheryl! Jin-A Chang (FHUMHS Digital Arts Teacher) Jin-A Chang brings 11 years of art, fashion, and digital design to her new role as the FHUMHS Digital Arts Teacher. Jin-A graduated from the prestigious Parsons School of Design and brings a passion for hands-on and project-based learning. She won the Virginia Department of Education's 2019 Creating Excellence Award for Fashion Careers and was nominated for the Virginia Teacher of the Year in 2020. Welcome, Jin-A! Jenni-Lynn Fuocco (FHUMHS School-Based Clinician - MS Alt Program) Jenni comes to us from the Rutland Mental Health Crisis team, where she provided a wide variety of interventions and supports for adolescents. She also worked closely with children and their families during times of crisis so that they can access recommended treatments and supports. Jenni utilizes trauma-informed responses and a team-centered approach to meet the unique needs of each student she works with. Welcome, Jenni!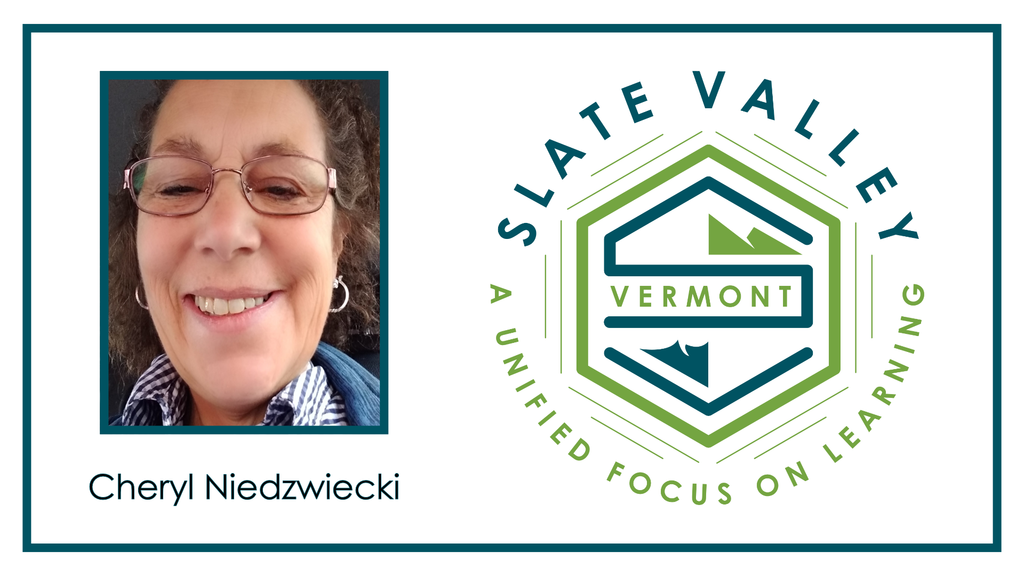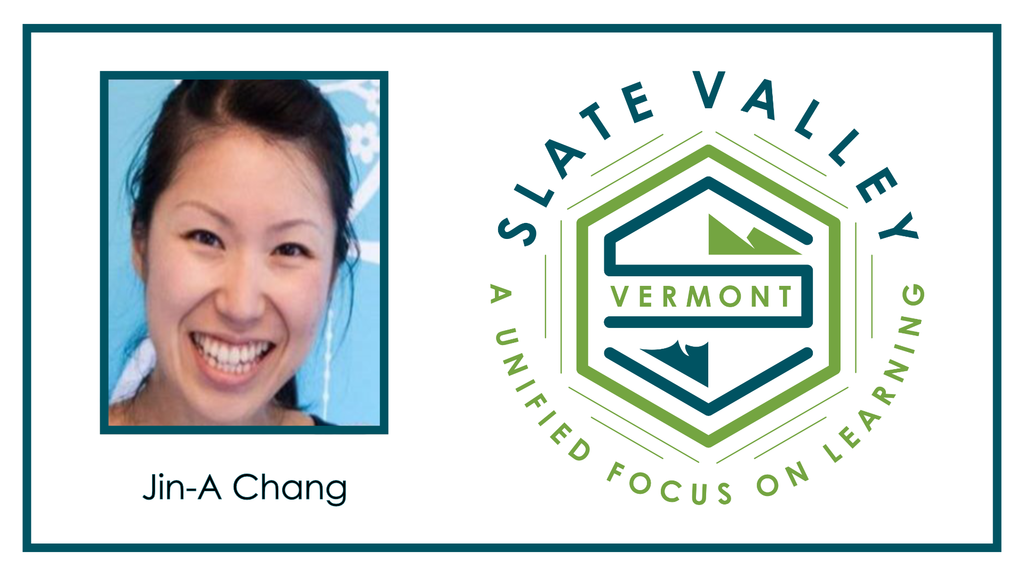 As we continue with our new staff introductions, please join us in welcoming: Emma Wagner (FHGS Grade 4 Teacher) Hi! My name is Emma Wagner. I'm from New Jersey. However, I spent a large part of my childhood here in Vermont, a place that I truly love. I moved to Vermont after my high school graduation and attended Castleton University! Even though I was born in NJ I'm a Vermonter at heart and have been a part of my local community here ever since. I enjoy spending time with my family, friends and my dogs. In my free time I enjoy hiking, skiing and kayaking. Teaching has always been a passion of mine. Since I was a little girl, playing teacher with my younger sister was a favorite activity that we did together. While doing my observations at many local schools, I have seen the importance of education and understand the struggles that students may have. I have realized education is more than academics, it's also about the emotional and social aspects of the classroom environment. Making sure students feel comfortable in the classroom is important. Students realizing that they have a safe space to go to and people who respect and care for them is critical to their success. It's essential for students to learn how they can use their voice to stand up for what they believe in. I am excited to see the difference that I can make in the classroom, school, and the greater community. I am beyond excited to be welcomed into the Slate Valley Unified School District and to begin teaching fourth grade at Fair Haven Grade School! Molly Durling (FHGS Grade 6 Teacher) Hi all! I am Molly Durling. I am so excited to start working with students, families, and the Slate Valley District this year as a first year teacher. I graduated magna cum laude from Castleton University with a license in Secondary Education and a BA in History. I have always loved helping and educating others about the world around them so teaching felt like a natural choice for me. One of my professional goals is to earn my masters in Curriculum and Instruction and work closely with teachers and families to support students. Outside of the classroom I like to spend time outdoors whether that be on a pair of skis, gardening, hiking, or relaxing in a hammock. My other passions include traveling, archeology, reading, and art. I hope to pass these skills and passions on to my students and inspire them to try new things everyday. I also hope to incorporate my love of traveling in the classroom through various learning opportunities whether through virtual field trips to places or museums or implementing exploratory lessons in geography, culture, and history from all over the world! Morgan O'Dell (FHGS Grade 2-3 Looping Teacher) Hello, my name is Morgan O'Dell. I will be teaching 2nd grade at Fair Haven Grade School this school year. I recently graduated from Castleton University with a degree in Multidisciplinary Studies and an endorsement in Special Education. It has always been my dream to teach in a small community close to home. I'm looking forward to the upcoming year and I'm very excited to begin my career as an educator at Fair Haven. I reside in Whitehall, NY where I grew up. I appreciate the small town feel Fair Haven offers as well as the community support throughout the district. In my free time, I enjoy spending time with my family and friends. I love traveling, shopping, and spending time outdoors; especially on the beach.