We would like to thank all of the participants in yesterday's 1st Annual Career Fair! Over 25 Vermont companies and organizations as well as several branches of the military participated. The FHUHS gym was filled with tables and displays from local employers as well as several from throughout the state. The State of Vermont Agency of Transportation, Department of Labor, and Department of Agriculture presented information to students about careers, on the job training opportunities and the future of hemp in Vermont. Casella Construction challenged students to test their skills of loading and unloading remote controlled bucket loaders with dirt in an indoor display at their booth. Other employers present included: Bayada Home Health Care, BreadLoaf Corporation, Brown's Auto Salvage, Casella Waste Systems, Castleton University, Community Health, GE Aviation, JaniTech, Job Corp, Killington/Pico Ski Resort, Lake Bomoseen Lodge and Tap House, Mountain View Center/Genesis, OMYA, Inc, Rutland Regional Medical Center, The Binding Site, VELCO, Vermont Rail System, and Woodstock Inn. Military recruiters included: US Air Force, VT Air National Guard, US Army, VT Army National Guard, and US Marine Corps.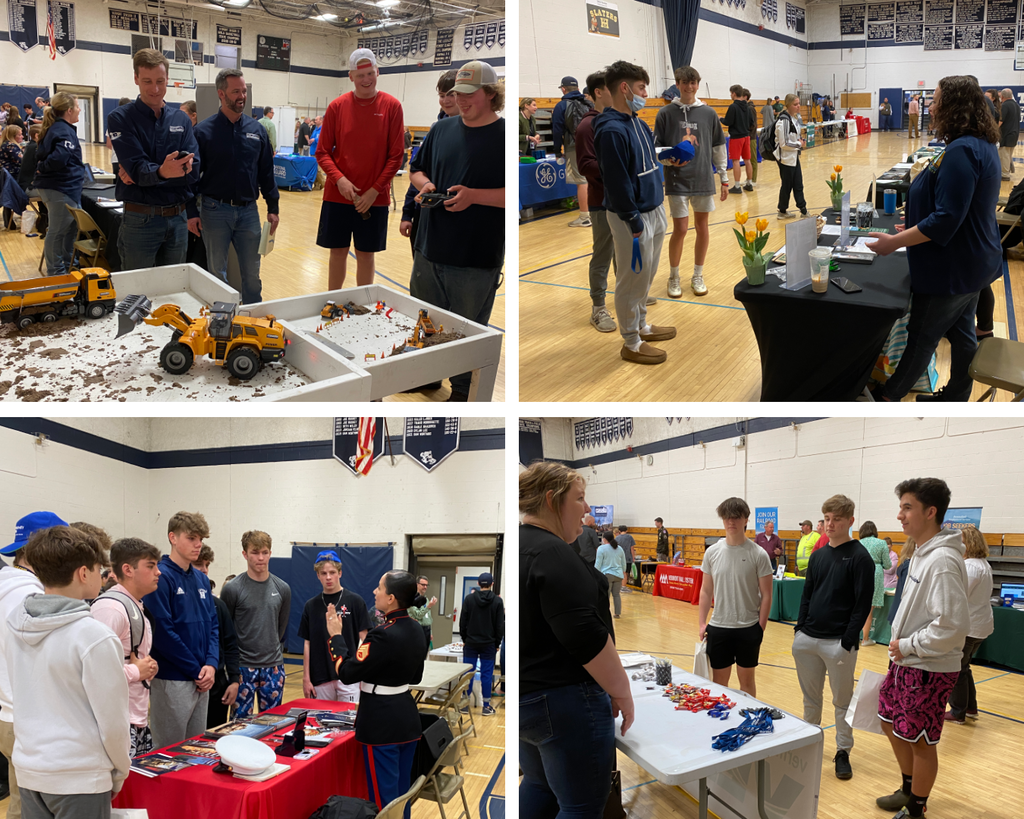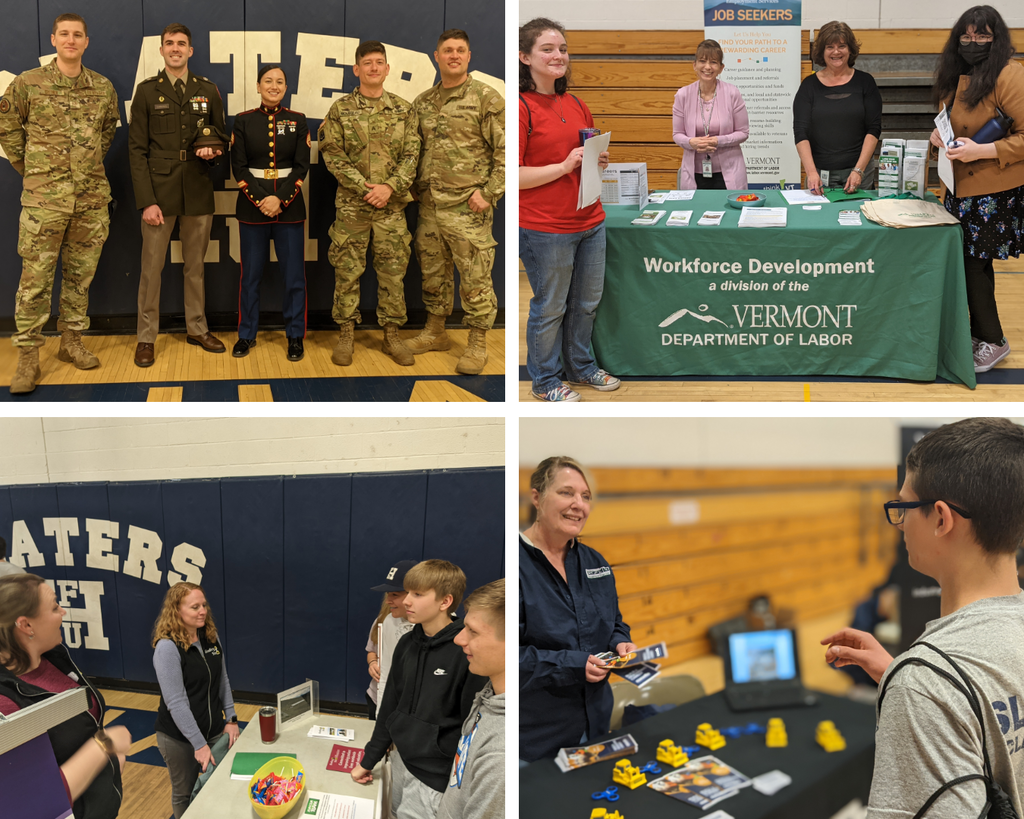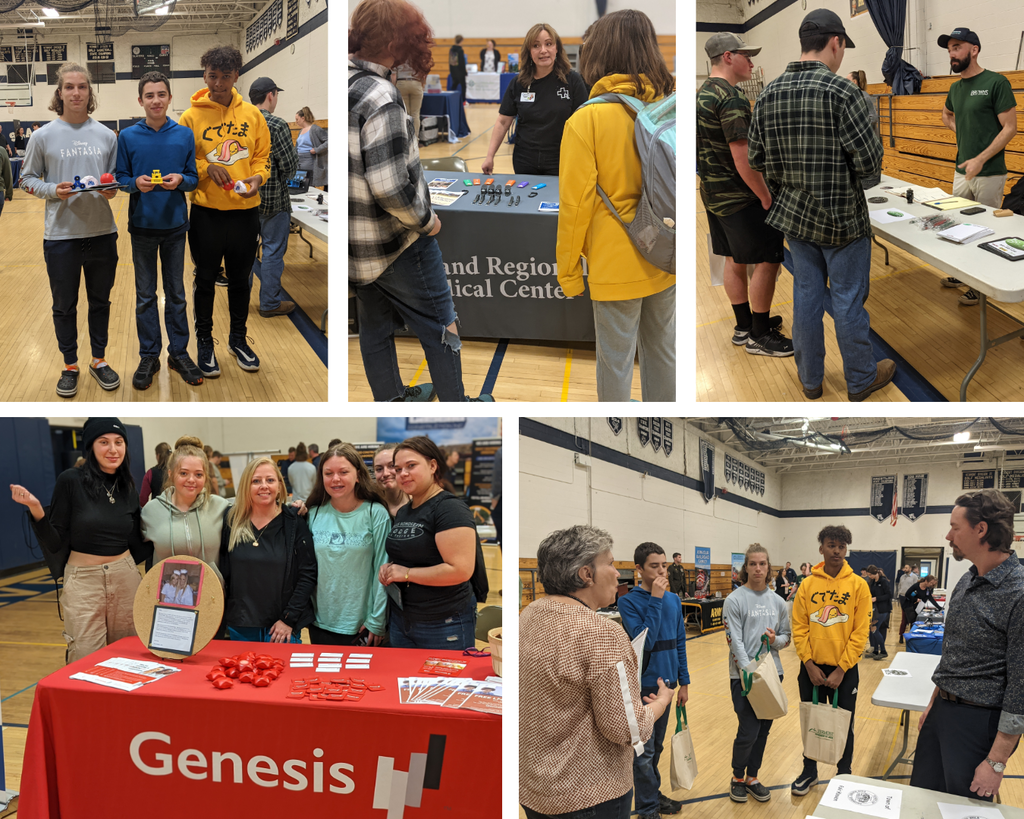 On Friday, April 29th, senior members of Castleton University's Psi Chi Honor Society visited Mr. Bruce's Psychology Honors class to discuss the college experience, various career paths in the field of psychology, opportunities at Castleton University, and what Psi Chi can offer students (scholarships, professional connections, publishing of student research, etc).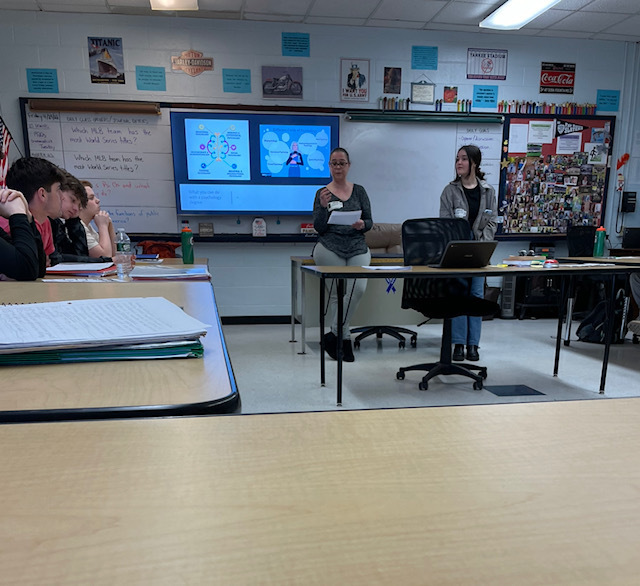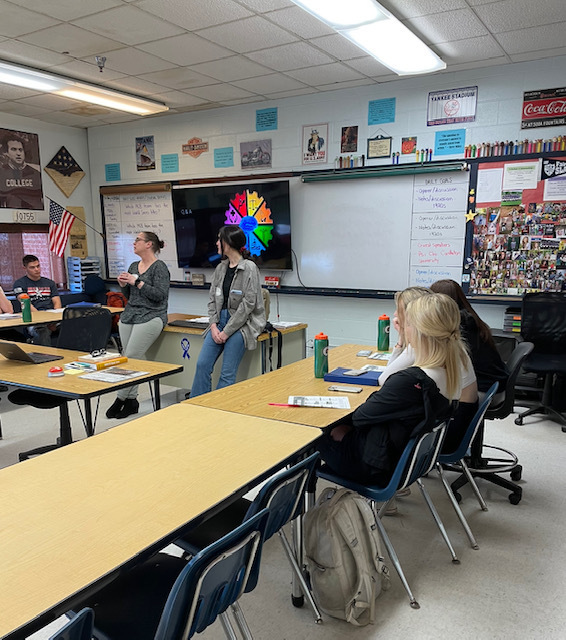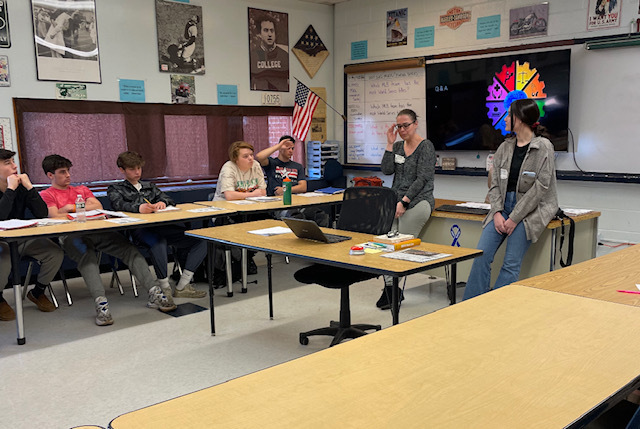 Students in Mrs. Ehler-Hansen's REAL class are bringing their customized clothing entrepreneurial idea to fruition! They have been using the Cricut vinyl cutting maching to make Slater Nation clothing. Their work takes them from the design process all the way through the marketing process.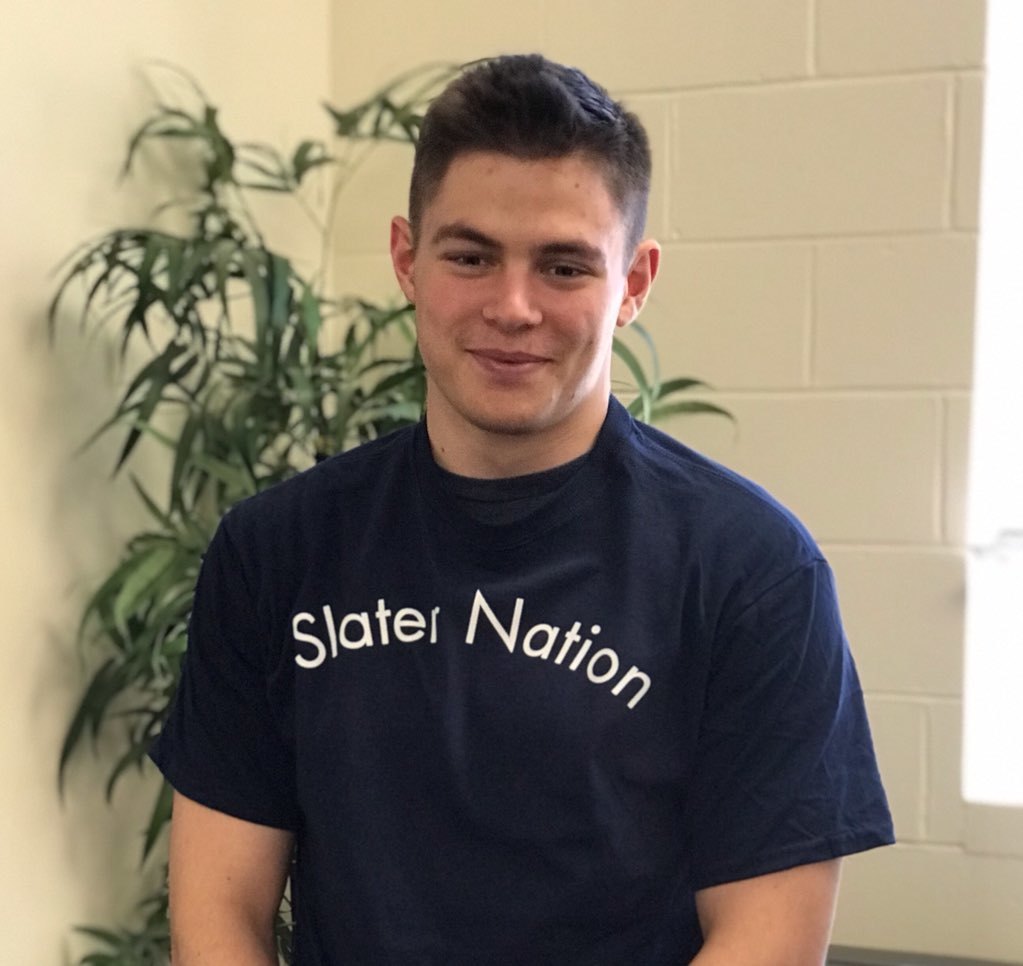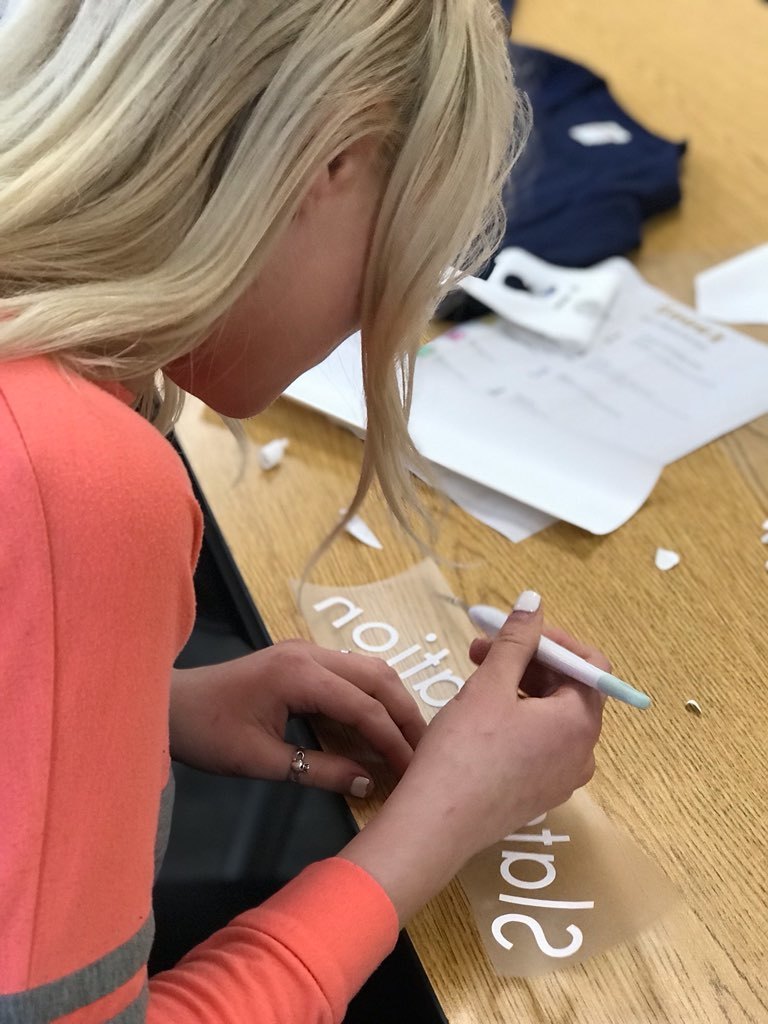 We are looking forward to the 1st Annual Career Fair on Wednesday, May 4, 2022. Don't miss out on this opportunity!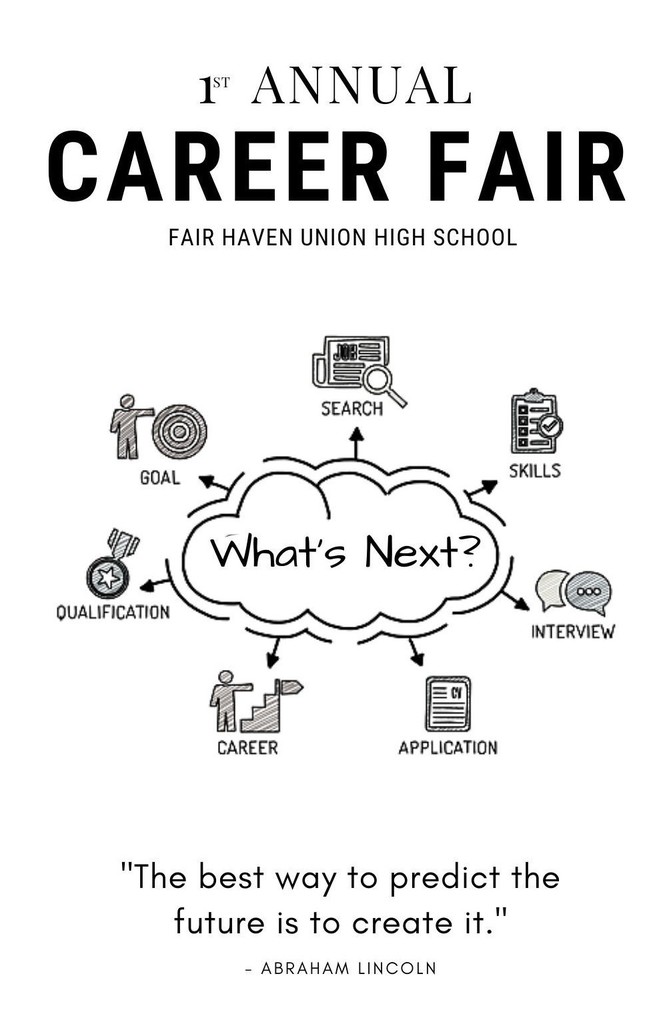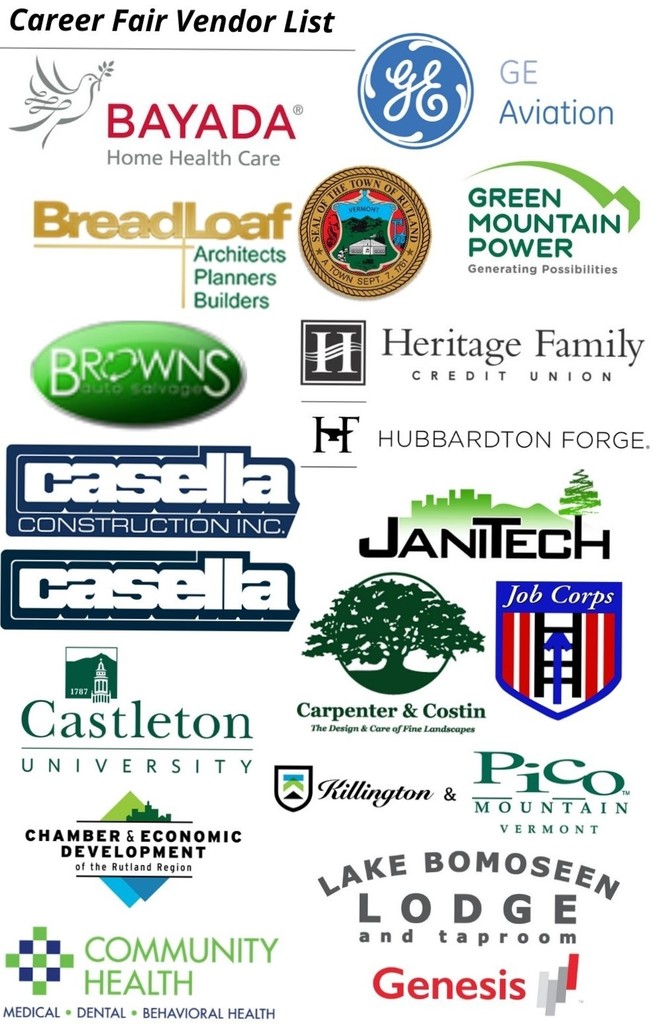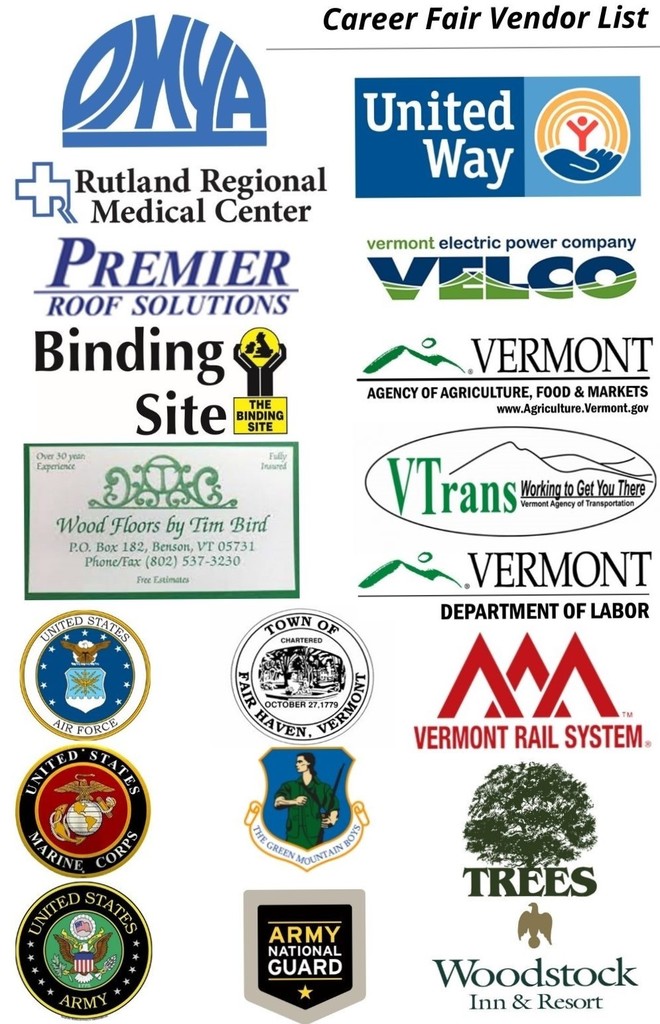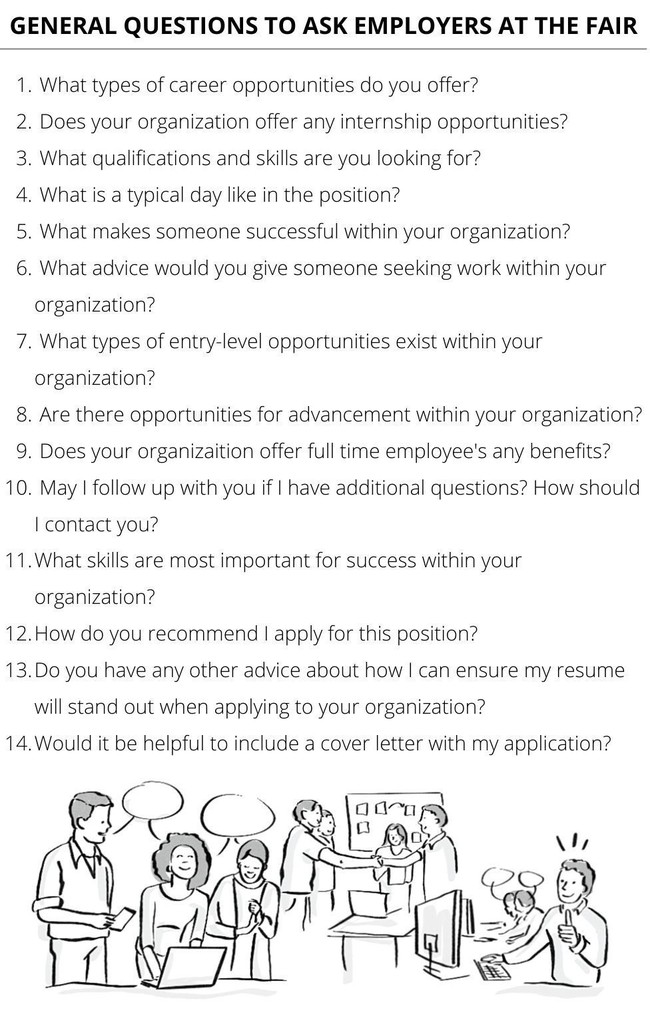 Dear Slate Valley Staff and Families, Unfortunately Covid-19 is making a resurgence in our area. If anyone is experiencing symptoms, even if you think it is just allergies or other illness, it is still recommended that you test to be sure. You can request tests from the school if you need them. If you are unable to test, you should stay home if you have symptoms until you feel better. You can also choose to wear a mask, wash your hands frequently, keep your hands away from your nose and mouth, clean surfaces frequently and distance yourself where you feel it is necessary. Please see the Department of Health website for more in depth information. Hopefully by following these strategies, we can keep this resurgence to a minimum.
https://www.healthvermont.gov/covid-19
Please reach out to your school nurse if you have any questions. Best, Brooke Olsen-Farrell Superintendent
We hope to see you at our Celebration of Learning on May 4th beginning at 9:30 am!

FHUHS Track and Field team at The Penn Relay: Isabella Carrara, Ella Kuehn, Ayame Merkel and Maddy Perry w/ Coach Oakman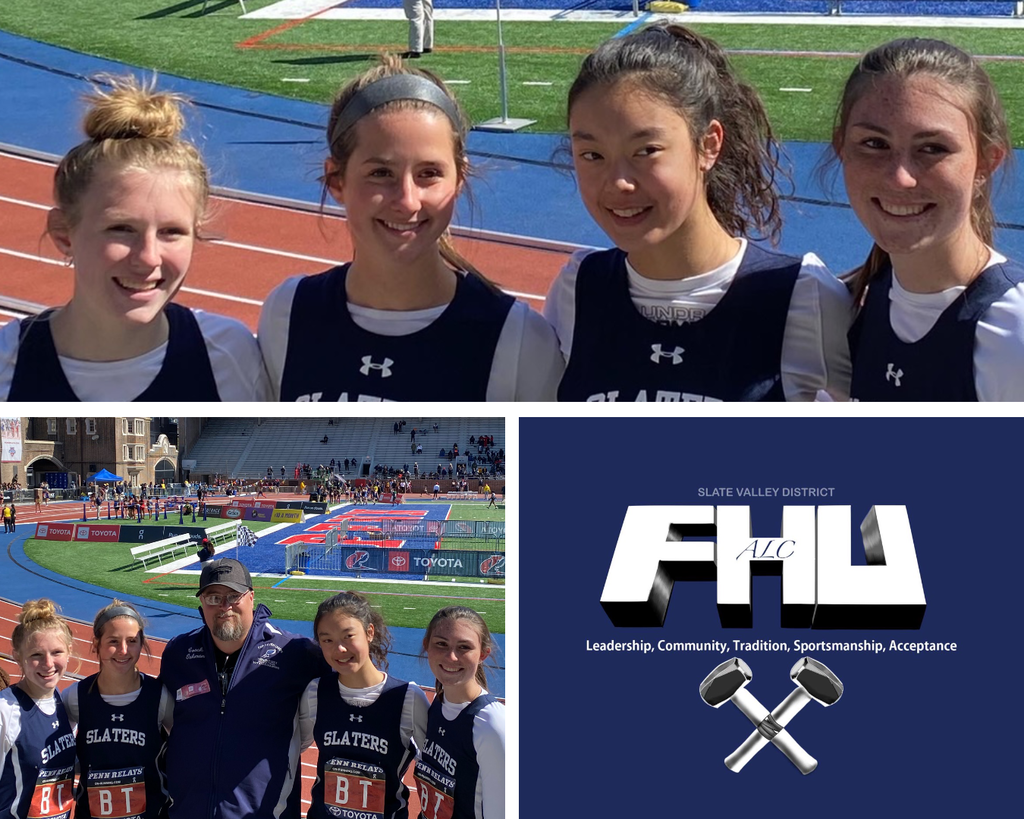 Mr. Merolle's Horticulture students had a blast teaching the Orwell and Fair Haven Grade School 4th-graders about sugaring, grafting apple trees, beekeeping, and sunflower propagation! The 4th-graders came to visit as a part of their service project shipping maple sugar candies to children in Ukraine. It may have been a chilly fieldtrip, but you would not have known it from the excitement and fun all the students had!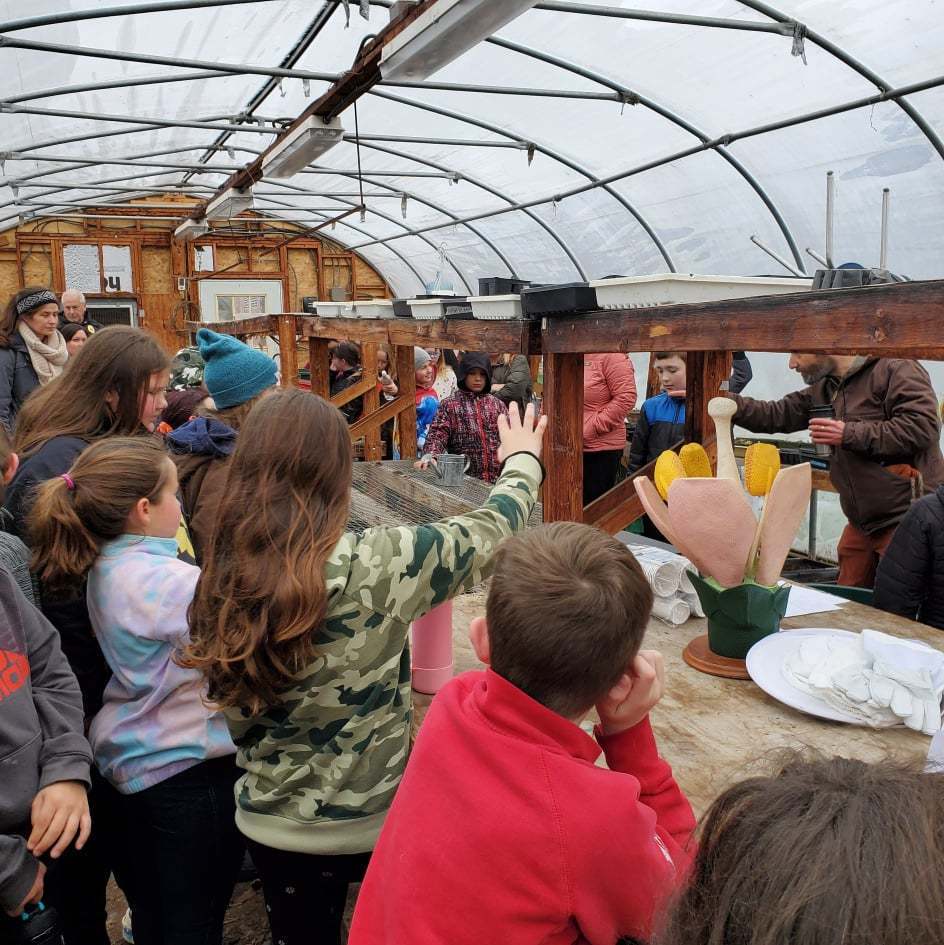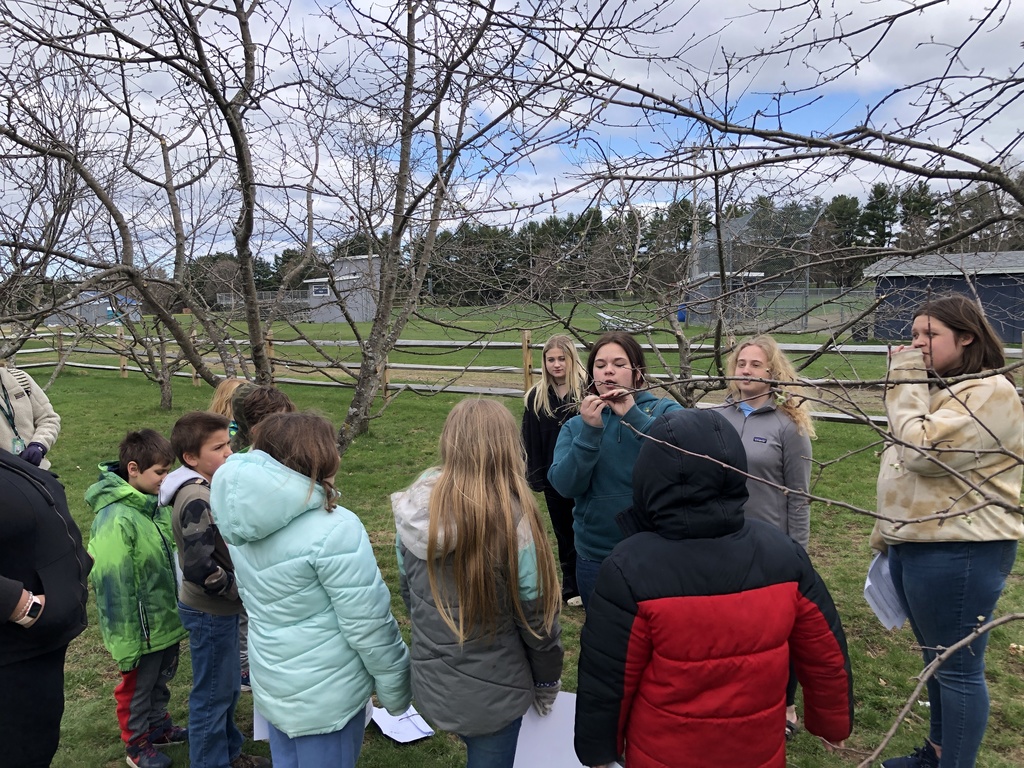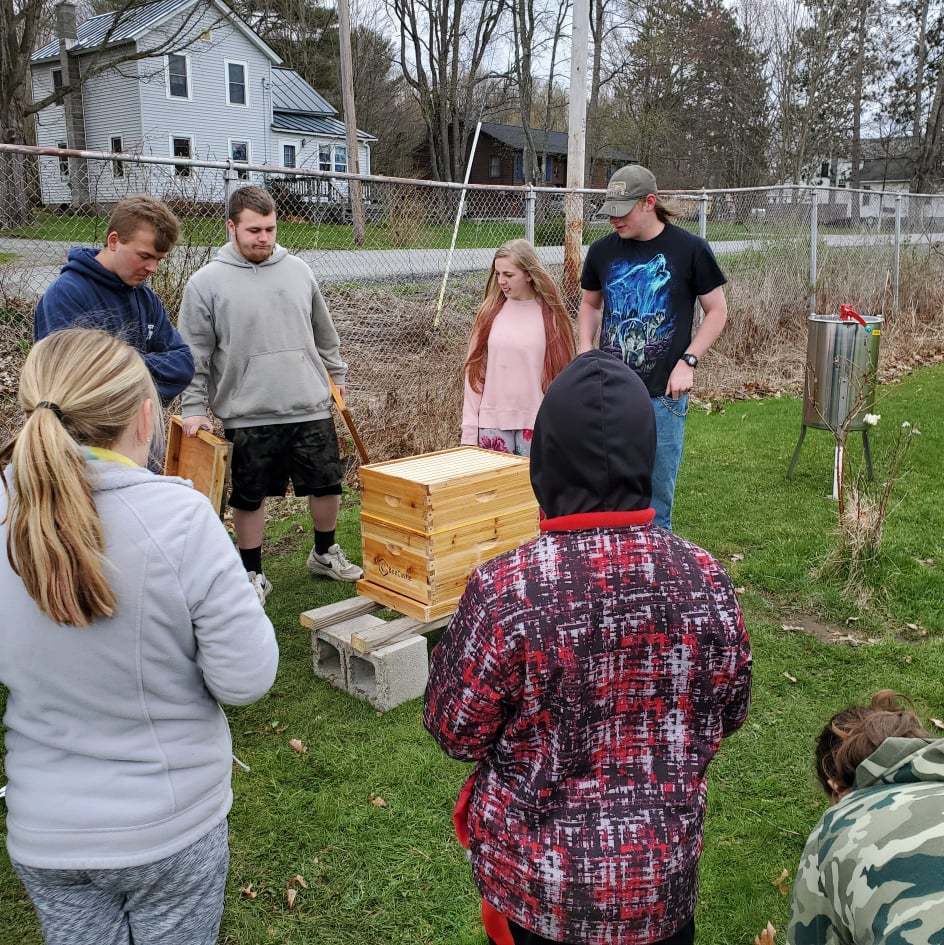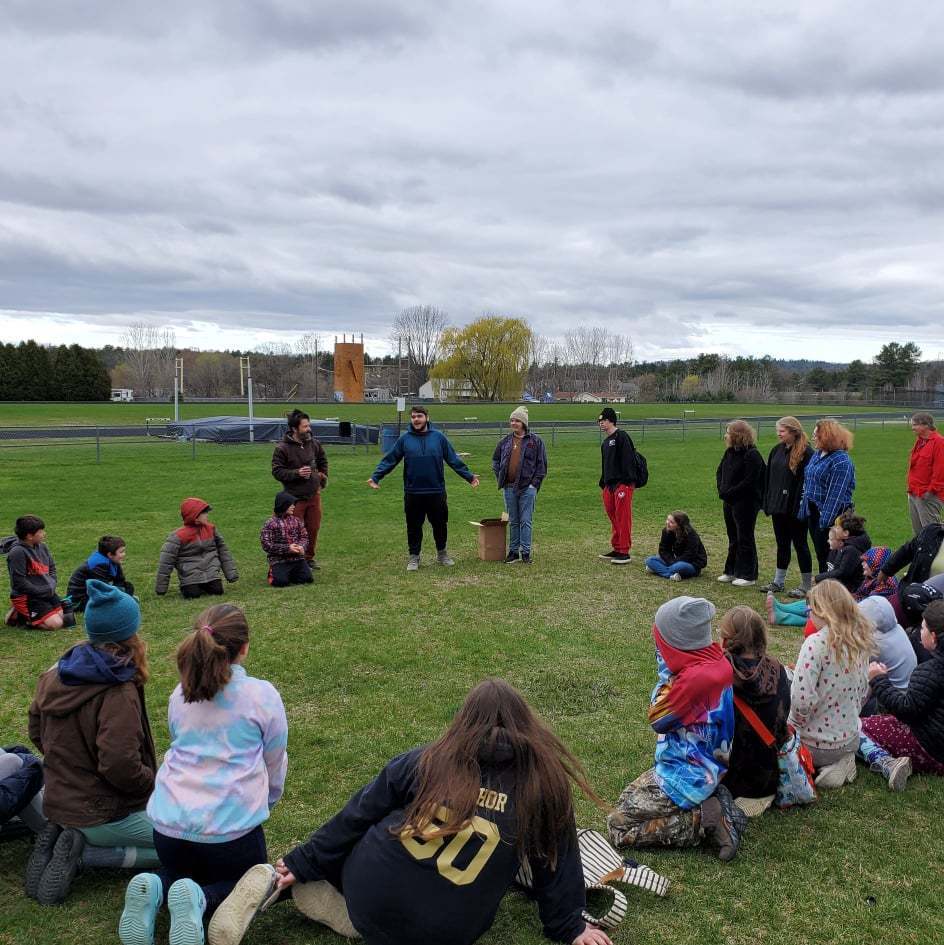 Students get engaging first-hand experiences from Officer Hunter and Sergeant Sterling as they discuss and demonstrate K-9 handling to Mrs. Nicholson's Law Enforcement and Public Service Class at FHUHS.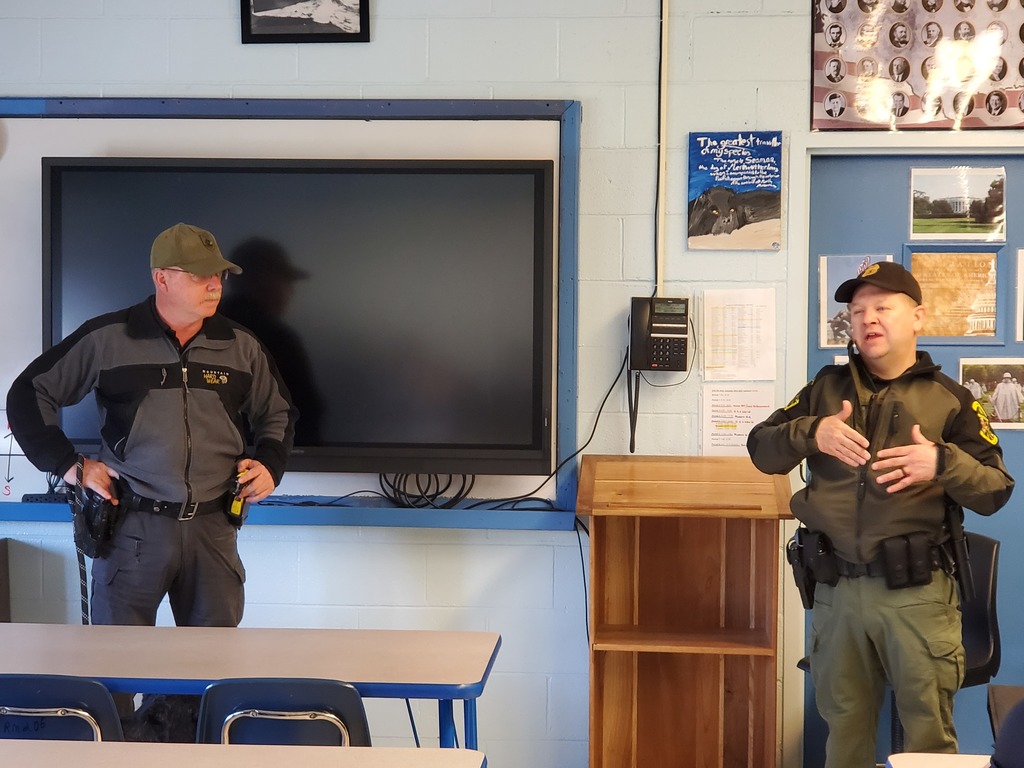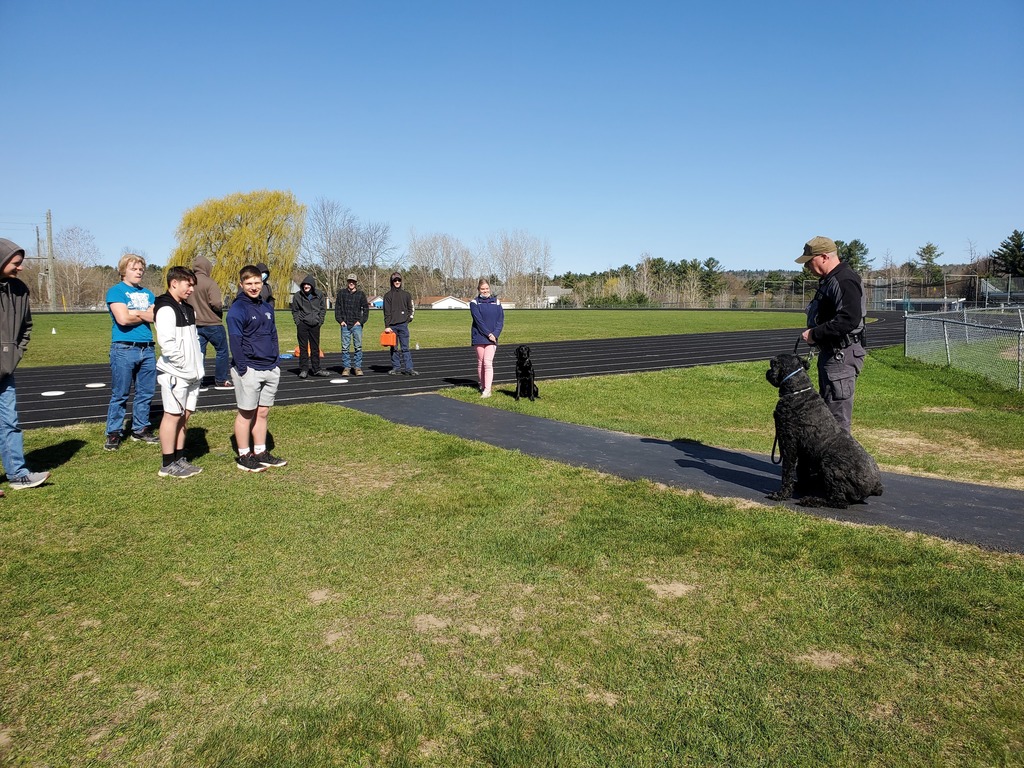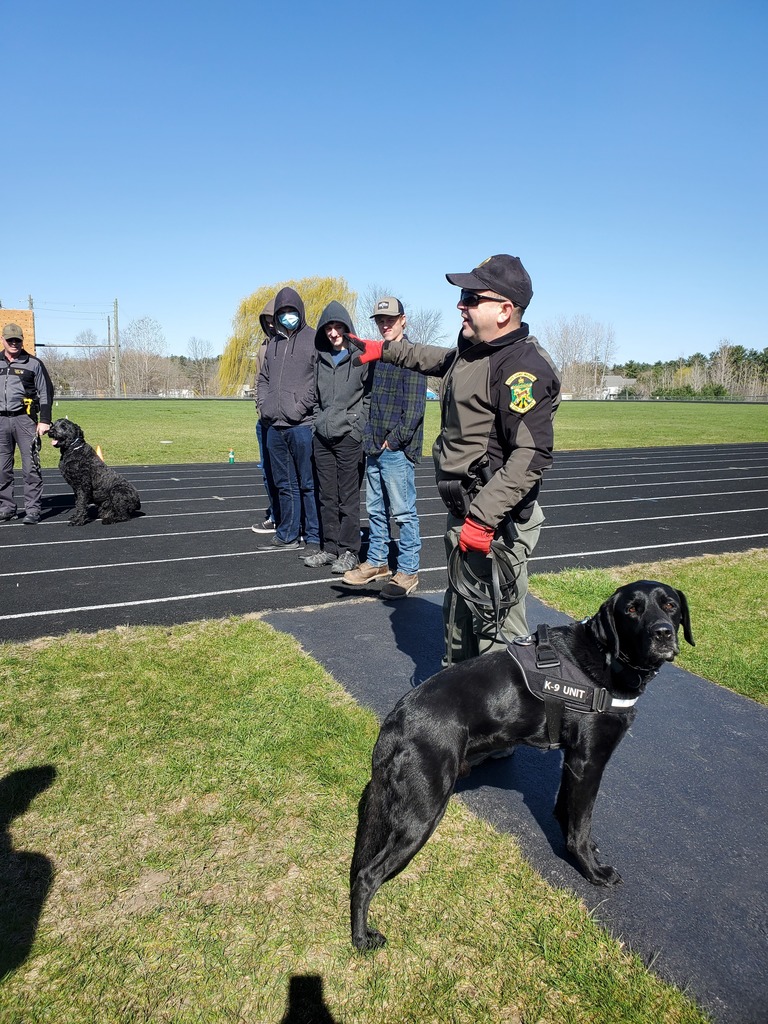 There are a lot of exciting events going on at FHUMSHS tomorrow night (April 28th) that we hope you are able to join us for! First, we will be holding our 2nd Middle School Informational Forum starting at 5:30 pm. We plan on discussing athletics, clubs, and other extracurricular opportunities. We will also show a 3-D tour of the Middle School construction. Afterwards, we will be holding our first Spring POPS Concert in over two years! This event begins at 6:00 pm in the gymnasium. Please come and support our FHU music program!
Our Slater students had a great time exploring the student art show, the member's exhibit, and the sculpture grounds at the Southern Vermont Art Center! It was a wonderful opportunity to experience local creativity!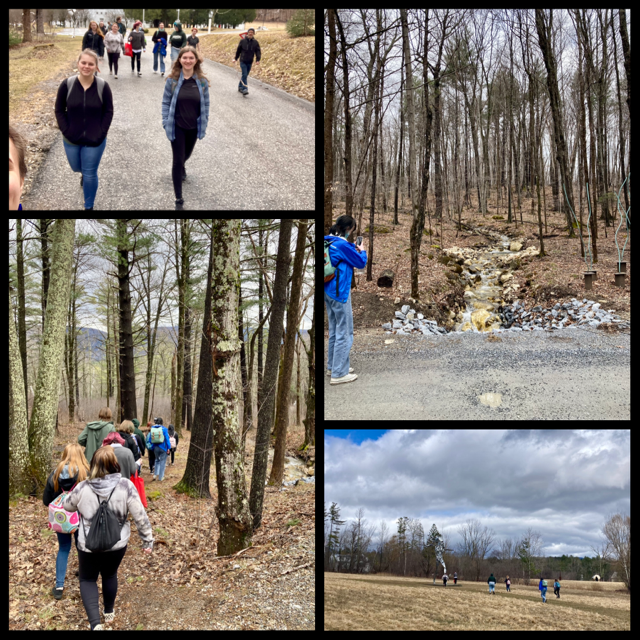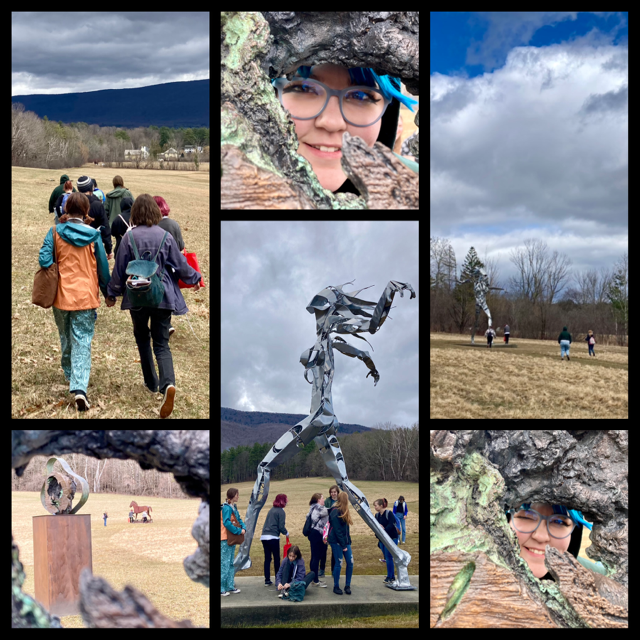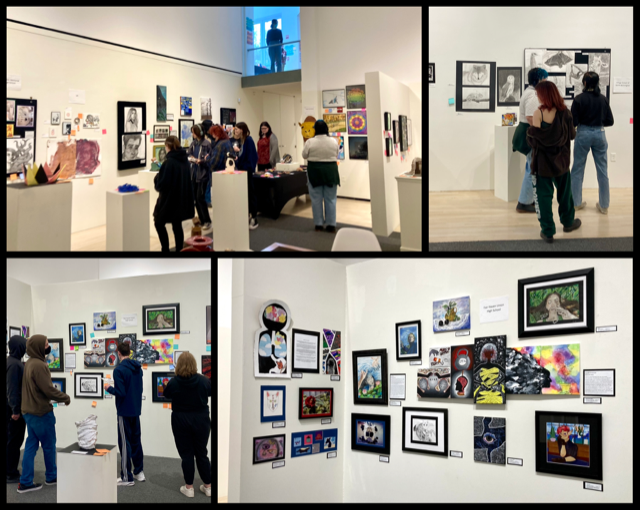 This year's "A Red Carpet Event" Junior Prom was enjoyed by all that attended! Everyone looked wonderful and had a great time! It's hard to believe these "kiddos" will be Seniors in a few short months!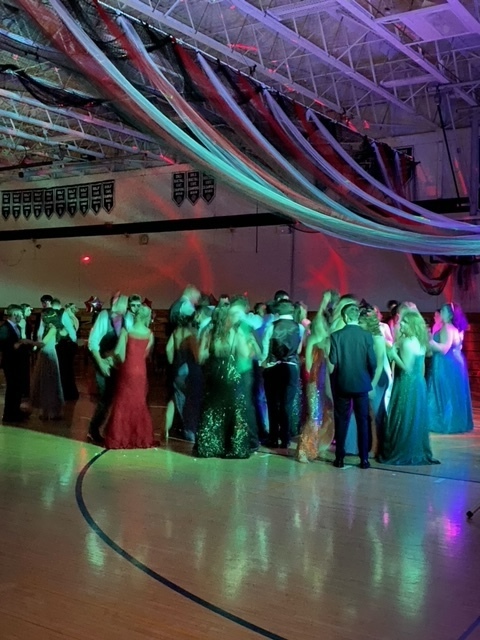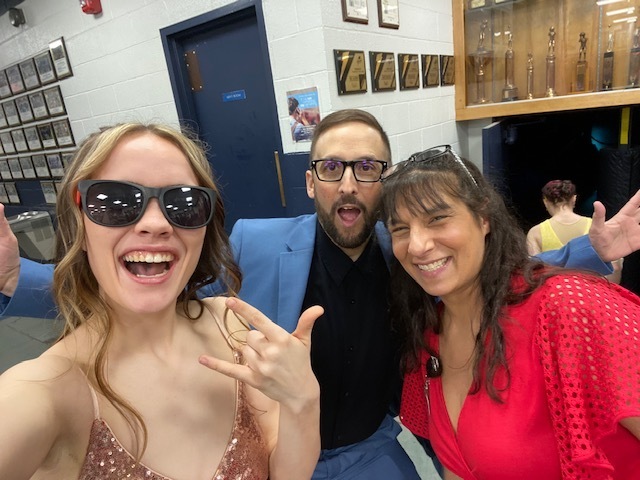 Congratulations to Anthony, Royal, and Nikolai's successful robotics team competition! Below is a quick synopsis from a team mentor: April 14-16 the team competed at the New England District Championship FIRST Robotics Competition. The team competed against the top 80 teams in New England, ultimately ranking 15th out of 182 registered teams in New England. The team earned the Engineering Inspiration Award which qualified them to compete at the FIRST World Championship in Houston, TX. Due to the short turnaround time between the New England Championship and the World Championship, and lack of funding, the team will not be traveling to compete. The team continues to stay active year round, attending off-season competitions, performing demonstrations at various local events, and participating in community service activities.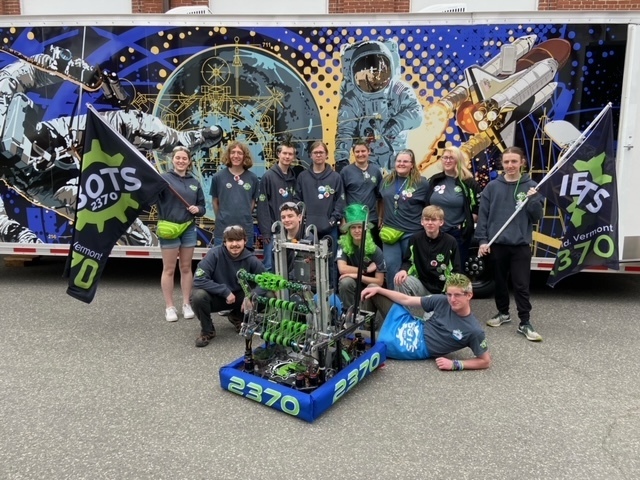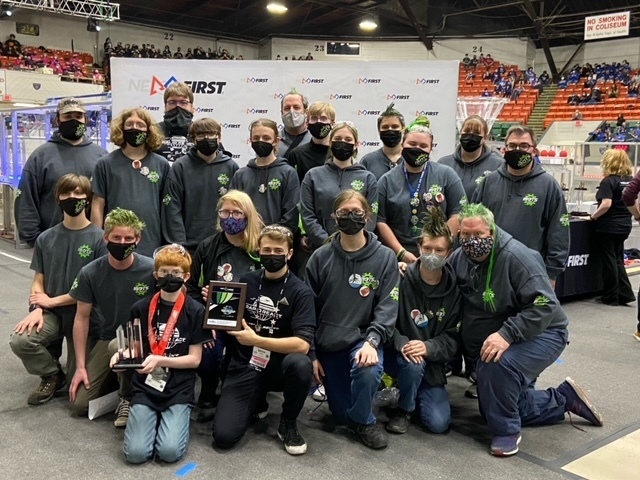 We're hiring! Slate Valley Unified Union School District has a year round full time position opening for an ACCOUNTS PAYABLE SPECIALIST. Responsibilities including processing accounts payable for the district. Bookkeeping experience is required, as well as strong technology and organizational skills. For more information, please contact Cheryl Scarzello, Director of Finance at (802) 265-2561 or email at
cscarzello@svuvt.org
Please visit
https://www.slatevalleyunified.org/page/employment-opportunities
for a complete listing of employment opportunities with SVUUSD.

Our next Middle School Family Forum is IN-PERSON this Thursday, April 28th at 5:30 p.m. in the FHU Cafeteria! Join us to hear about athletics and extracurricular activities, as well as other topics. We look forward to seeing you there!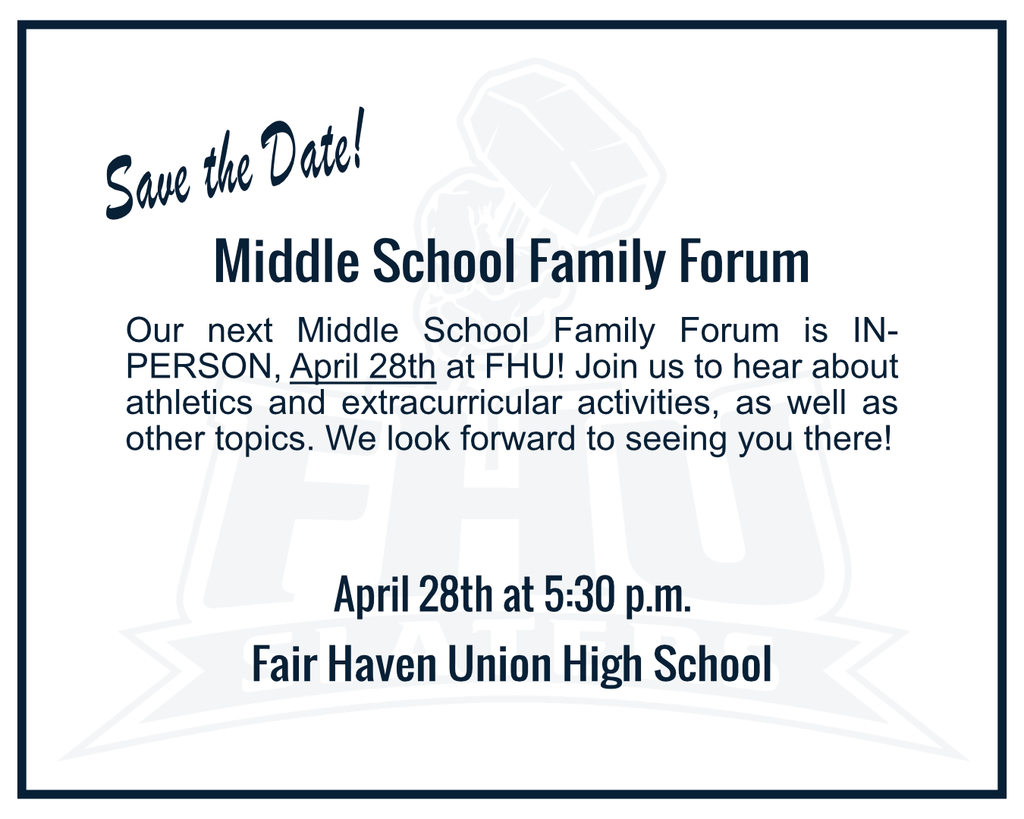 Tonight - April 25, 2022 You're invited to the Slate Valley Unified Union School District Board Meeting at 6:30 p.m. in the Fair Haven Grade School Library. This meeting will be in person or virtually connect by going to
https://meet.google.com/wck-ifsf-xve
or dial: (US) +1 865-401-0275 PIN: 911 262 892# Tonight's Agenda:
https://5il.co/19bi7
Previous Meeting Minutes:
https://5il.co/18rlk
Next Board Meeting: May 9, 2022 - 6:30 p.m. at Fair Haven Union High School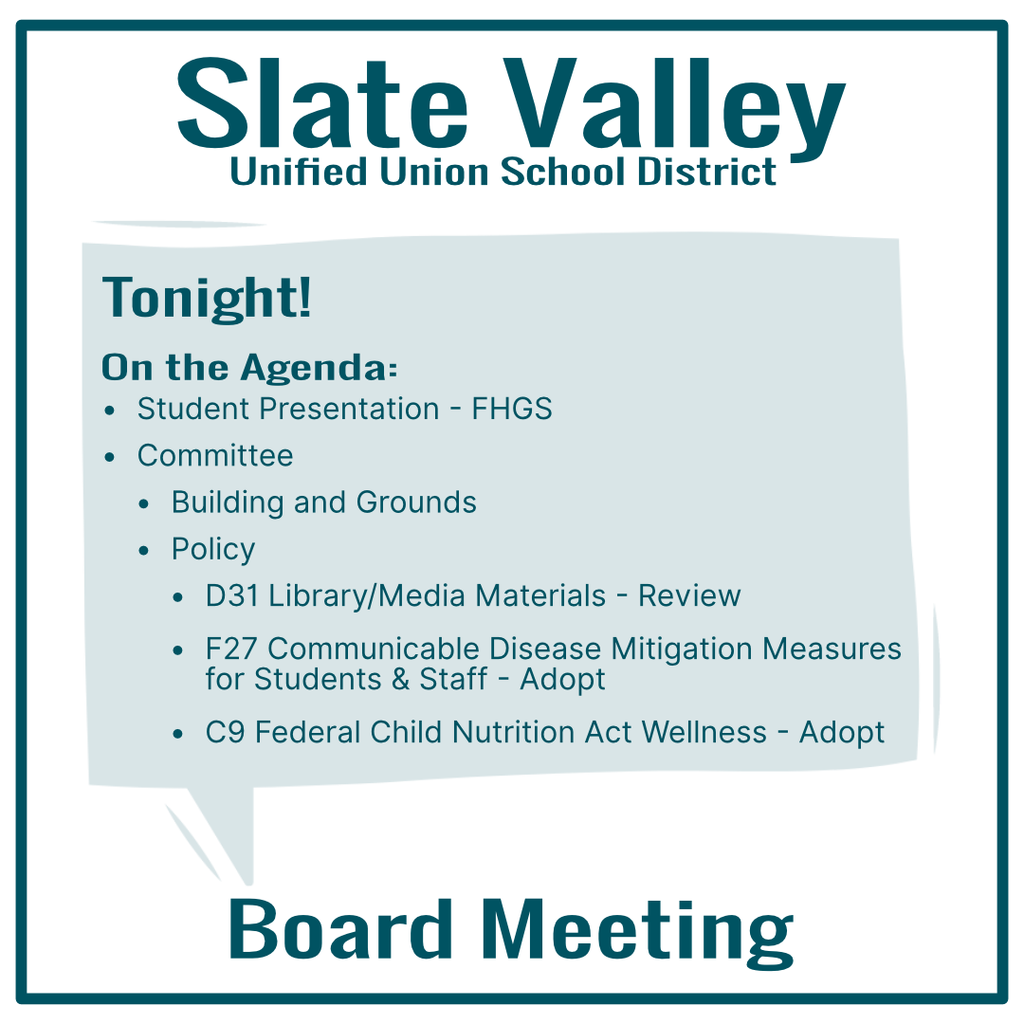 Our Junior Class will be presenting their Personalized Learning Plan (PLP) Core Values projects on May 4th starting at 9:30 am (the picture shows one of our students assembeling a Marine pull-up bar for a project demonstration). This event is open to our larger Slater community. Please join us in supporting our Juniors!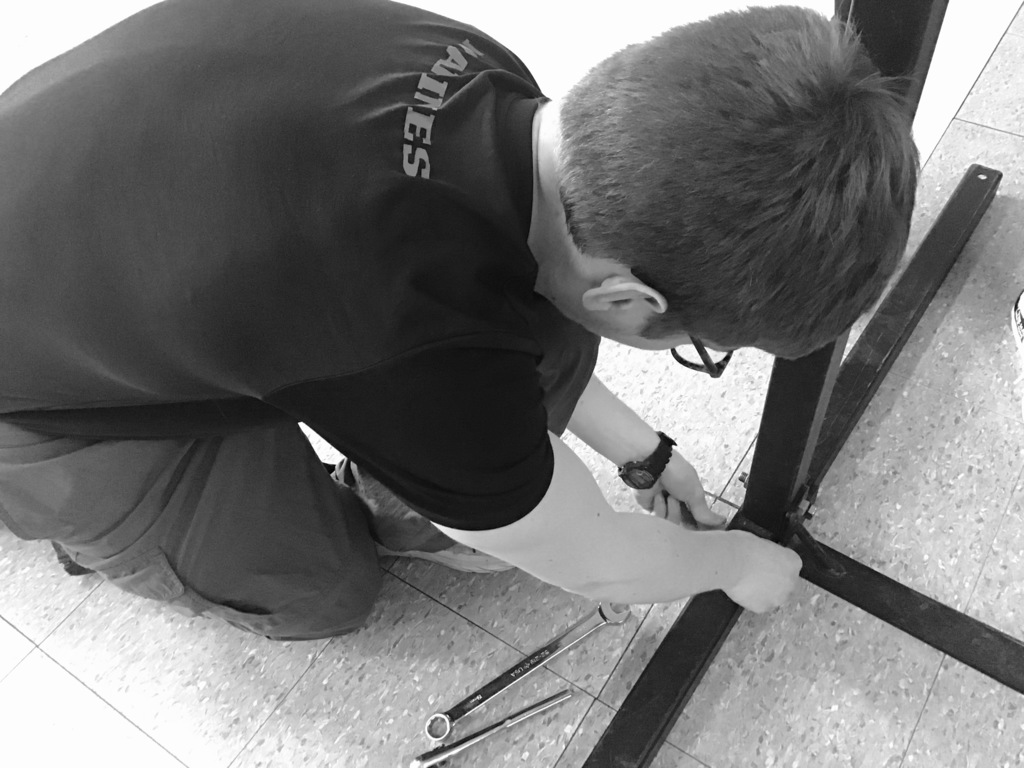 Thank you to all of our wonderful judges that visited to check out the door decorations for the Be You Club's "Positive Door" contest! All of the Inquiry classroom doors were creatively designed to send an overarching message of kindness and positivity. It was truly a great way to wrap up the week before the Spring vacation!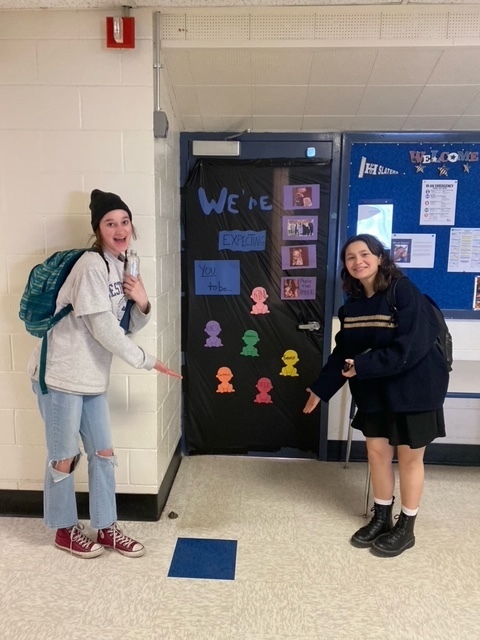 We are very excited to be holding our first in-person musical concert in over 2 years on April 28th at 6:00 pm! Please come support the Slater music program at their Spring POPS Concert. Earlier that evening we will also be hosting our 2nd middle school informational meeting (5:30 pm) to discuss extracurricular activities, and much more. We hope this will be a great opportunity for our incoming middle school families to join us at the concert, as well.