In an effort to provide accurate information about 2019 Novel Coronavirus (COVID-19), we have created a page on our website:
https://bit.ly/38JVkpl
.

Green Mountain Music District V Festival: Friday March 6, 2020 7 p.m. to 9 p.m. Mount Saint Joseph Academy High School 127 Convent Ave., Rutland, VT 05701 Concert Ticket Prices: Adults $5 Children/Students $3 Seniors $3 (age 60 or older) Family $15 (4 or more) Concert Order: Middle School String Ensemble High School Jazz Band Middle School Symphonic Band High School Chorus

March 3, 2020 - Results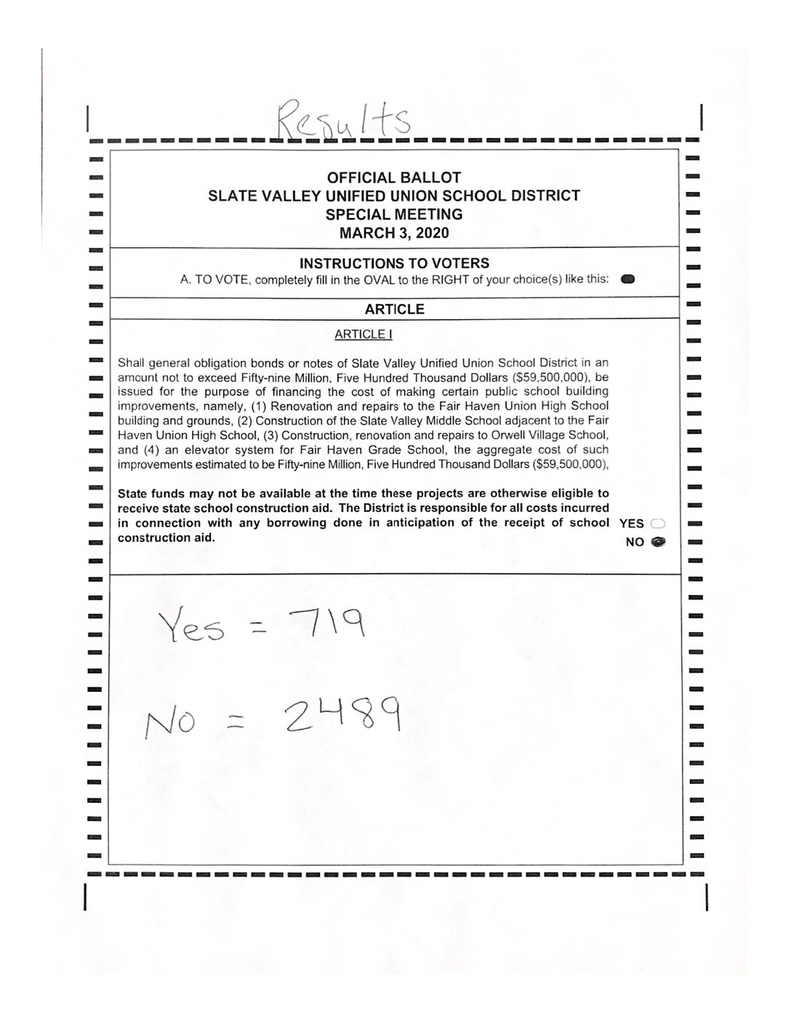 Thursday night: Discover Slate Valley's new approach to happy and healthy young people, 6:30 p.m. at Fair Haven Grade School.

Spring Sports Registration for Slate Valley Middle Schools: BVS, CVS, FHGS, OVS Track and Field: Slate Valley Middle School - Grades 6-8 Baseball: CVS/OVS - Grades 7/8 FHGS/BVS - Grades 7/8 Softball: CVS/OVS - Grades 7/8 FHGS/BVS - Grades 7/8 Registration is open through March 30, 2020 Formreleaf.com Slate Valley Middle School If you have questions, please email Kim Alexander (
Kalexander@svuvt.org
)

Tonight! Prospective Student Open House begins at 6:30 p.m. in the FHUHS gymnasium. Come and BE a Slater!

Please note the following Tournament Game changes: Thursday 2/27 4:30 p.m. FHGS 7/8 Girls vs. Otter Valley 7th Girls 5:30 p.m. Barstow 7/8 Girls vs. Poultney 7/8 Girls 6:30 p.m. winner game 10 vs. winner game 8 7:30 p.m. winner game 9 vs. winner game 11 Thank you for your flexibility.

Join us this evening for an informational meeting.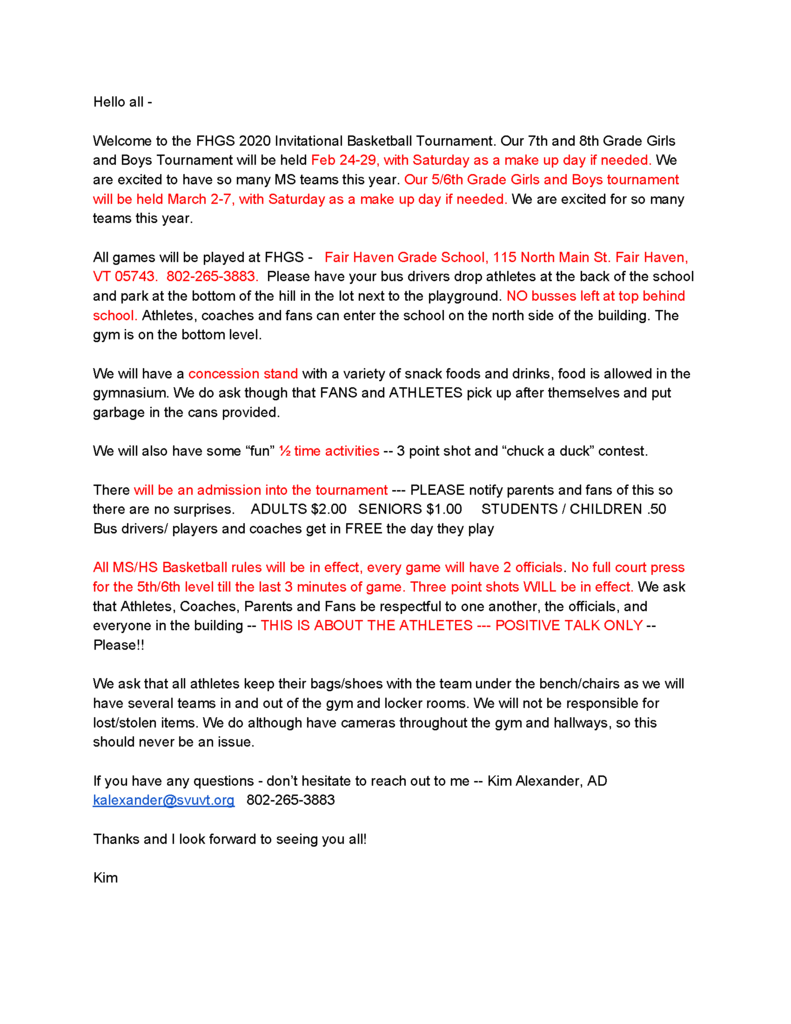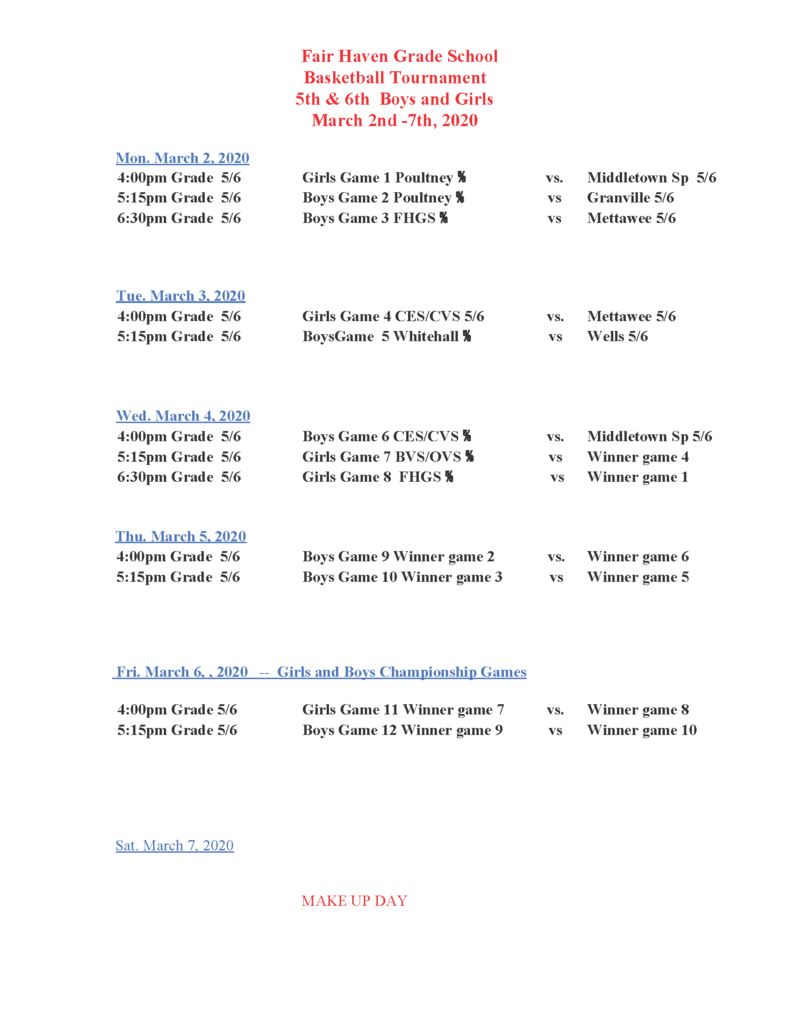 Discover Slate Valley's new approach to happy and healthy young people on March 5.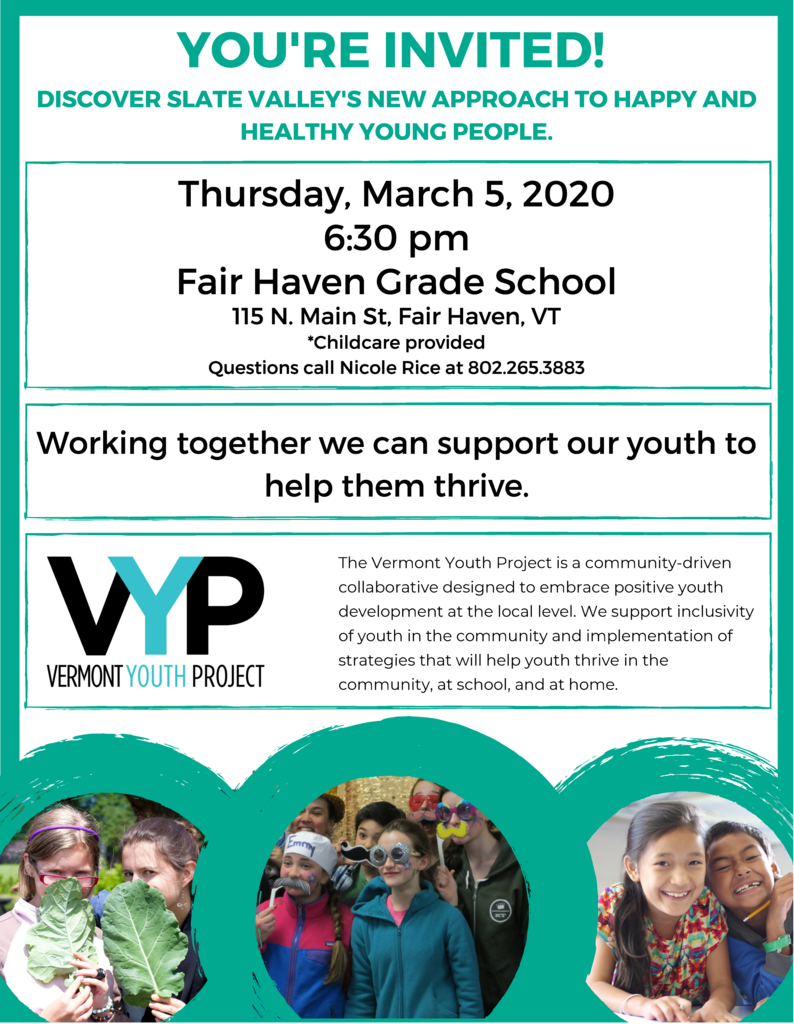 Please join us tonight at 6 PM!

Please note: March 20th will now be a student day.

A huge thank you to the Slate Valley Building and Grounds crew! On treacherous snow days like today, they are in our schools working hard, cleaning up from the storm and getting ready for weekend events.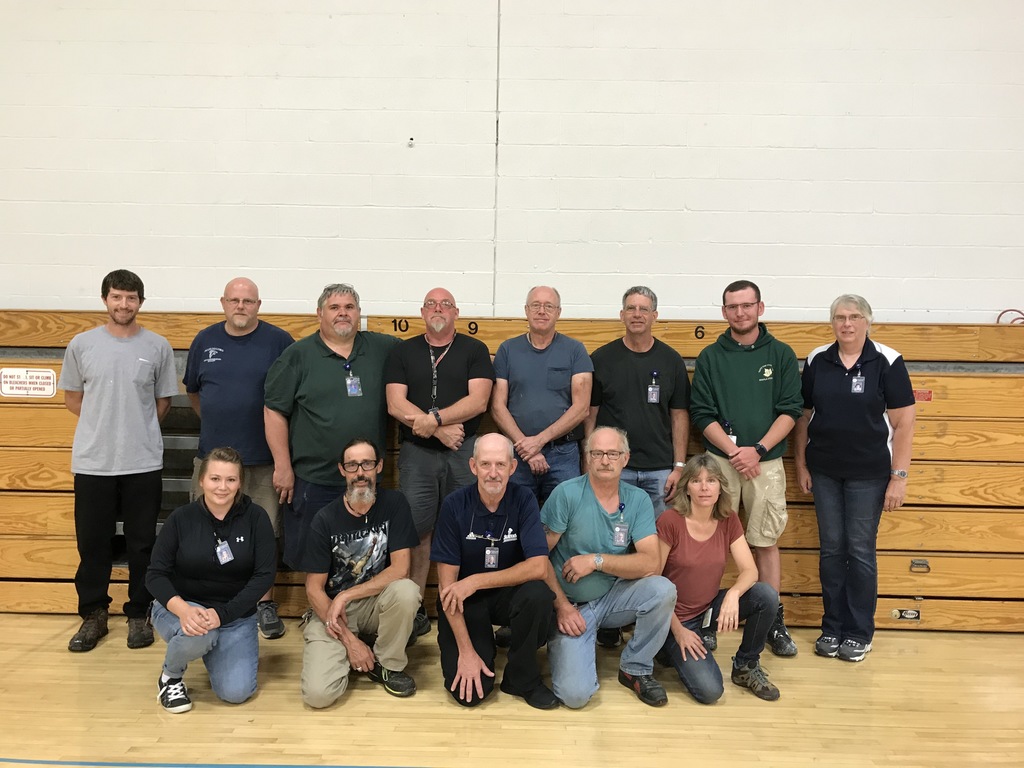 All activities including the Prospective Student Night have been cancelled. The Prospective Student Night has been rescheduled for Thursday, February 27th.

Supported Decision Making and Guardianship Options: If you are considering some level of guardianship for your student when they turn 18, please join us Wednesday, February12 at 6PM in the FHUHS media center. Guardianship options and supported decision making will be discussed. A Q&A session will follow the presentation. Refreshments and childcare will be provided. Speakers include: Claudia I.Pringles,Esq. (Special Needs Law), Kate Hoover and Dave Ramos (Office of Public Guardian, Vermont Department of Disabilities, Aging and Independent Living)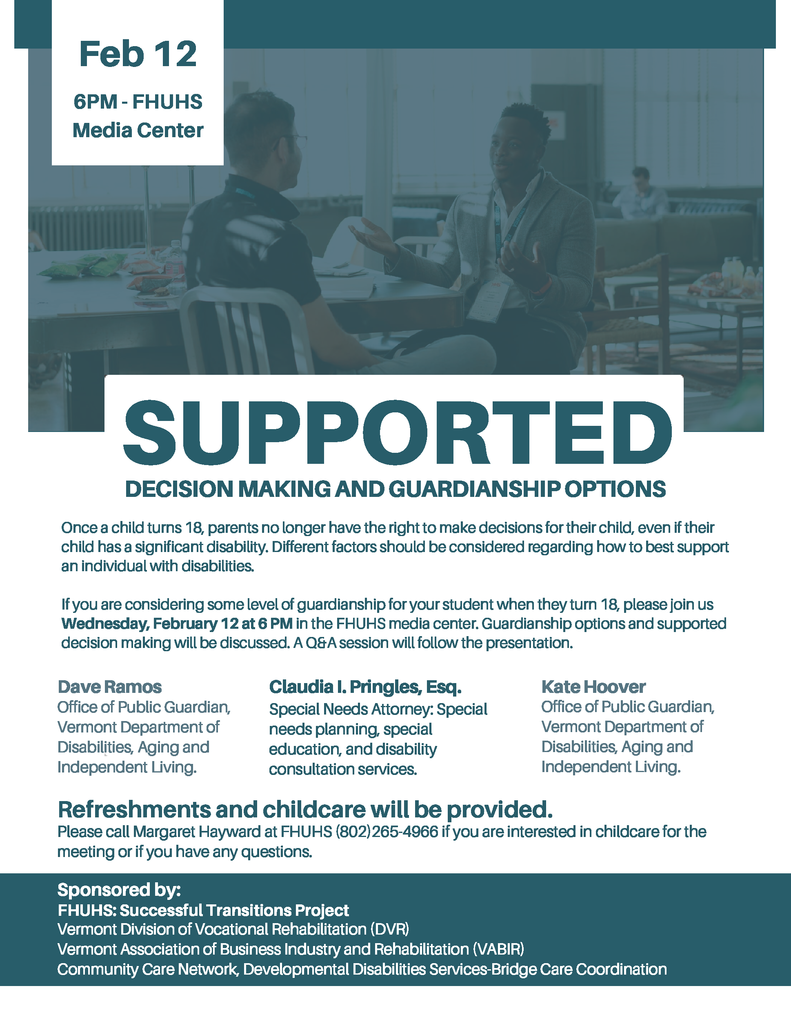 Read about "Creating a Culture of Coordinated Support: Vermont's Successful Transitions Program" in ICI's Impact magazine.
https://z.umn.edu/58ri
#vted #slatevalleyunified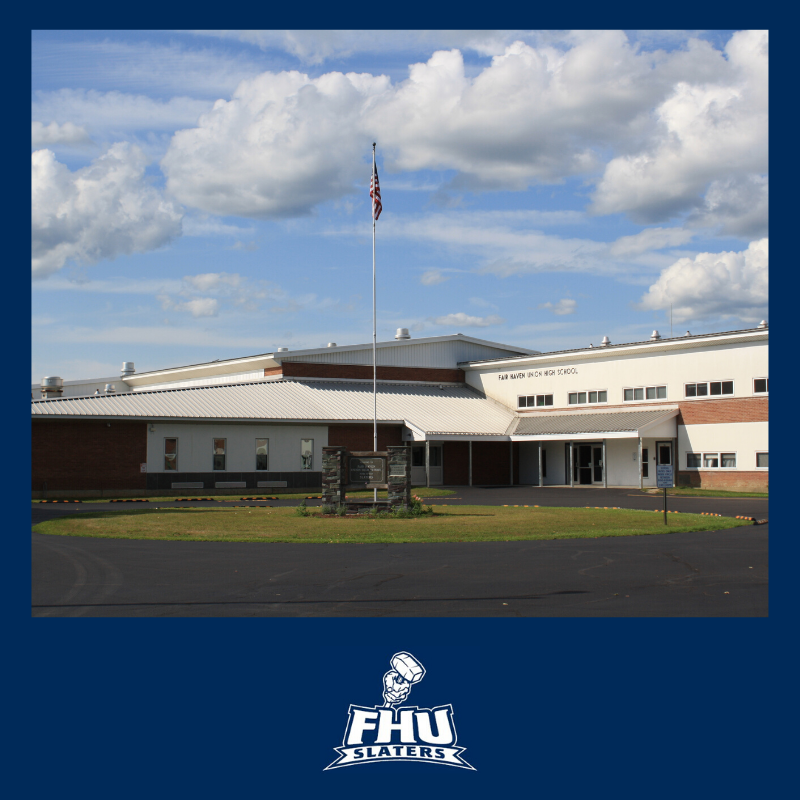 Reminder! Join us Wednesday night (January 15) from 6-8 PM as we explore real-time data from the youth in Slate Valley. Working together, we can break through barriers to help our youth thrive. Please bring a cell phone for audience participation. *Refreshments provided. *Childcare available at Castleton Village School. Castleton University (The Casella Theater, Fine Arts Building).