The final day of our Dr. Seuss Spirit Week had us covered in GREEN!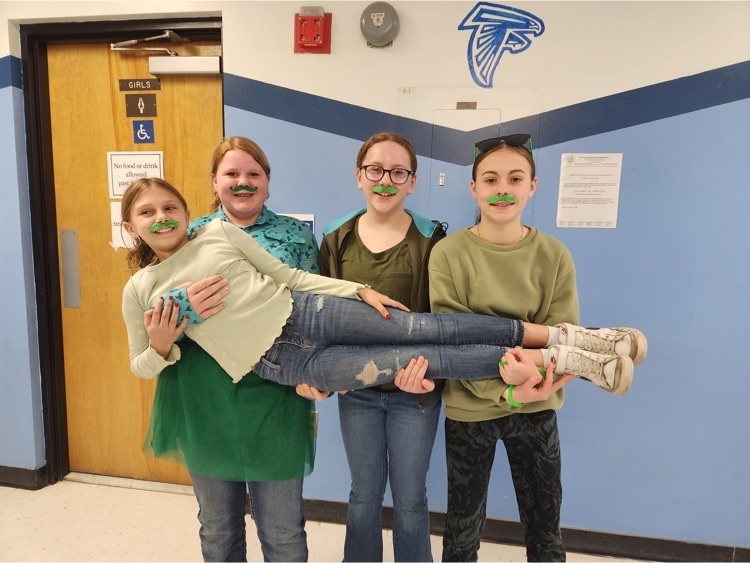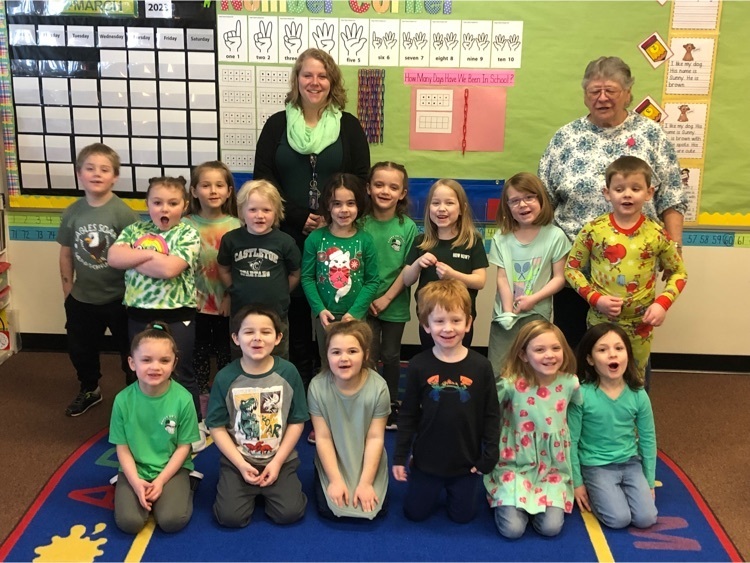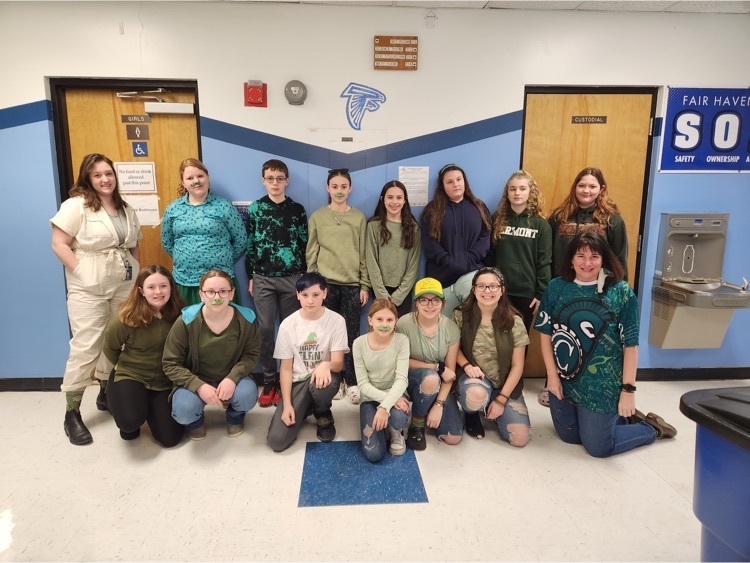 Today was our March Falcon Gathering! Congratulations to our award recipients! Thank you to all of our students for their hard work and cheering each other on! Thank you to our families for your continued support! Check out the video
https://youtu.be/TUxNgSMxcjY
!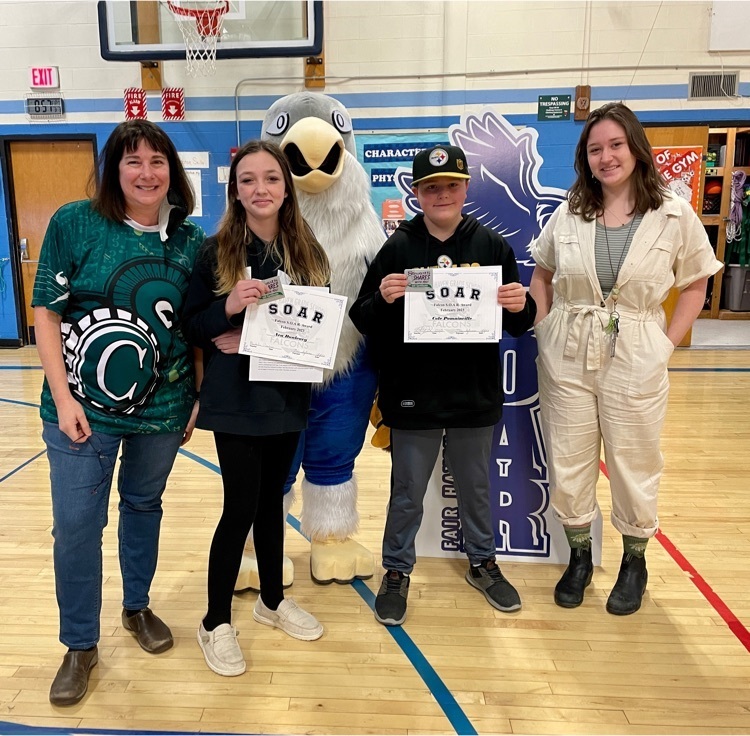 Congratulations!! 📸: Tanya Apjohn Stone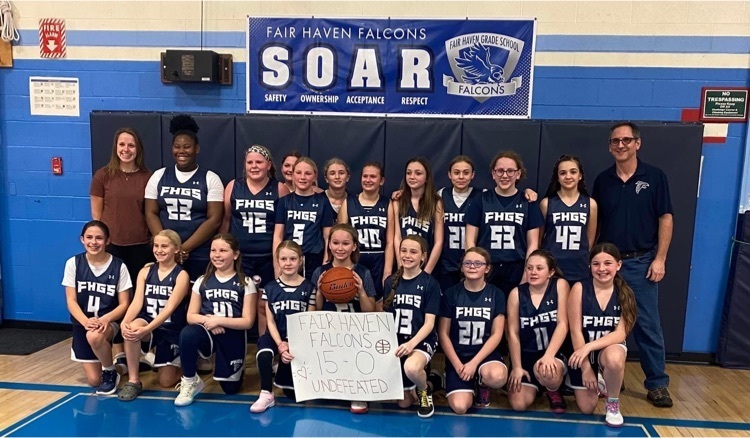 A few proud students from Mrs. McCrea's class showing off their accomplishments.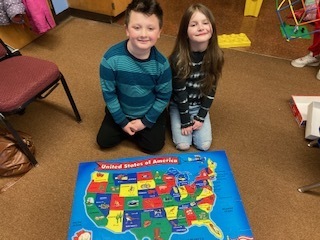 In honor of Dr. Seuss's Birthday, Ms. Benway, our Director of Special Services, wanted to read her favorite Dr. Seuss story to you. We hope you all enjoy! Click the link:
https://youtu.be/GBq7mJZrz8Y

So many stripes at FHGS today!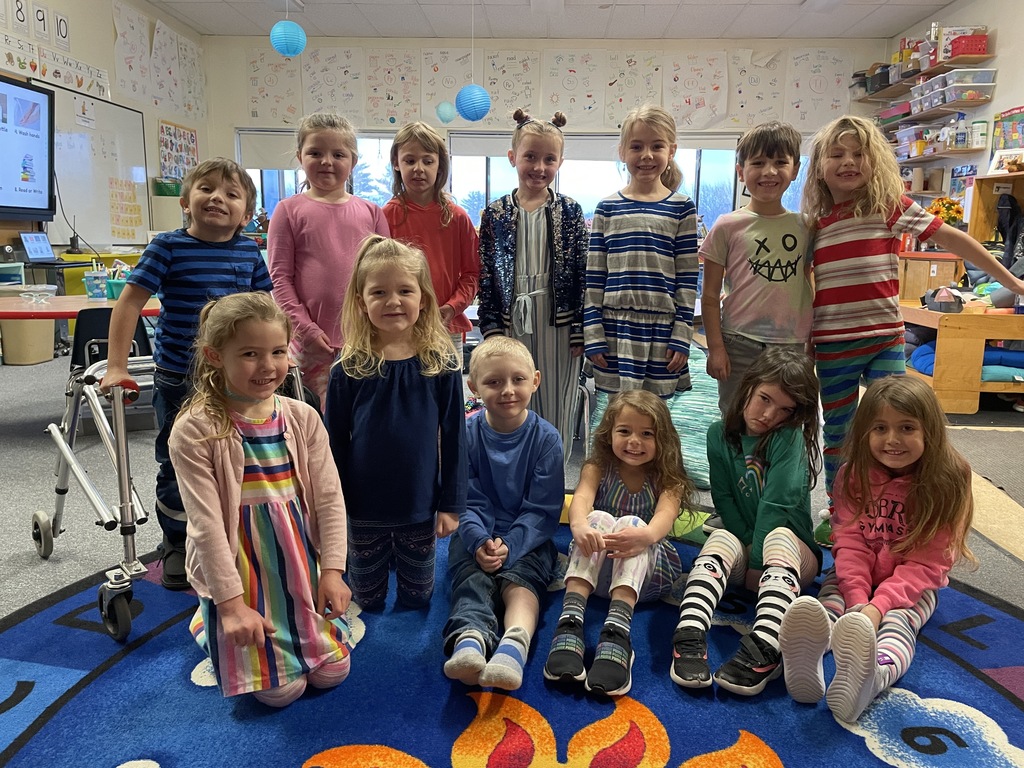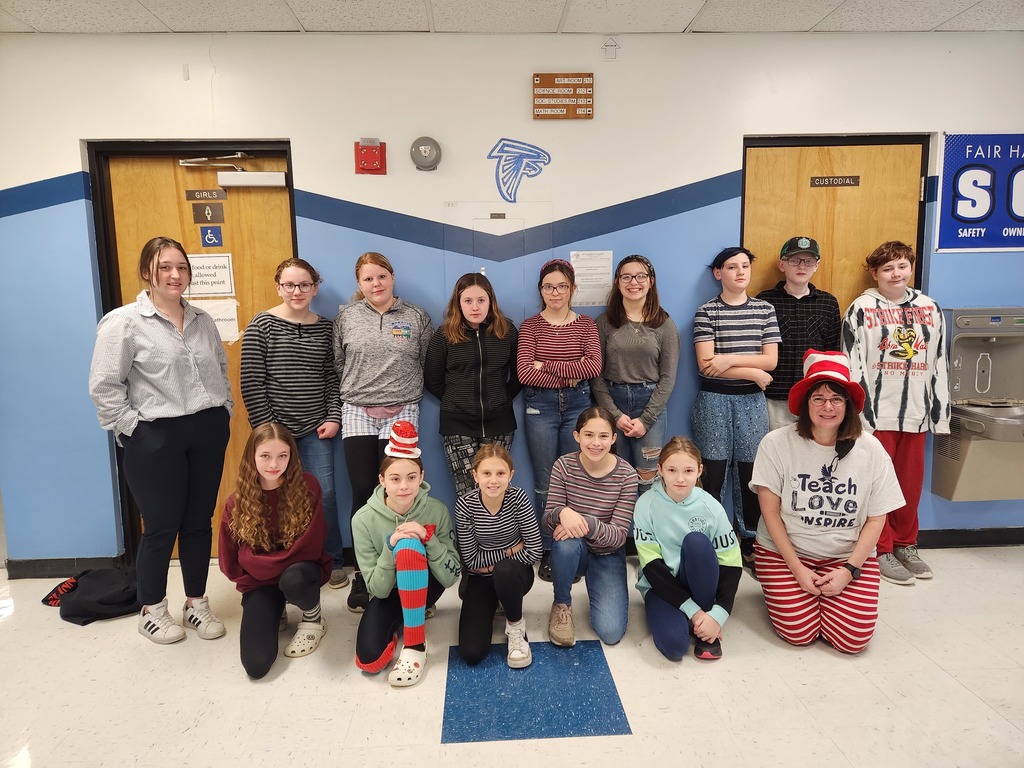 Thank you all for participating in the Slate Valley food drive benefiting Fair Haven Concerned! After three weeks of collecting, the numbers are in, and the food delivered. As a district we donated 1158.5 lbs. of non perishable and household items to the local food shelf. Listed below are the winning classrooms in each school for largest donation. OVS = Ms. Valley FHGS = Ms. Morgello CES = Ms. Russell/ Ms. Molis Middle school = Mr. Clark The winning classrooms will choose if they would like a pizza or ice cream party sometime in March. While it was a tight race, the school with the most pounds donated and winner of the district wide prize is Castelton Elementary coming in at 590.1 lbs. CES will be joined by Miss Lucy Neel from Holland, VT for a day of learning centered around Vermont Native American history and culture. Lucy is a member of the VT Nulhegan Abenaki tribe.

From PreK to grade 6 (and everyone in between), Wednesday had us showing off how well we can mismatch!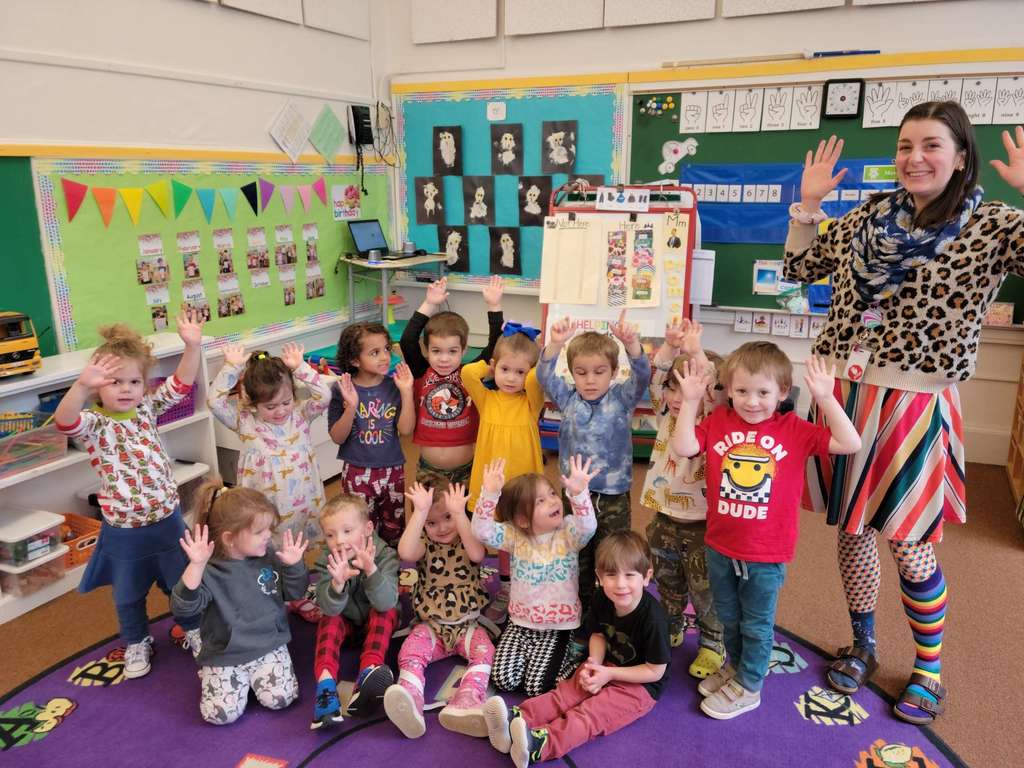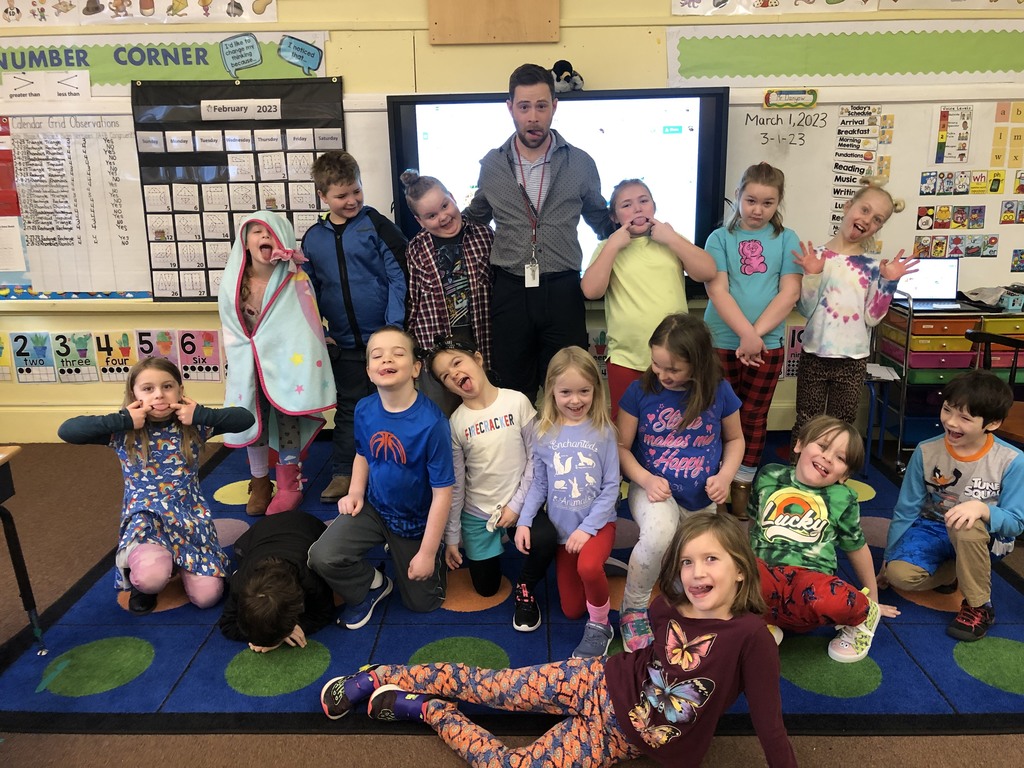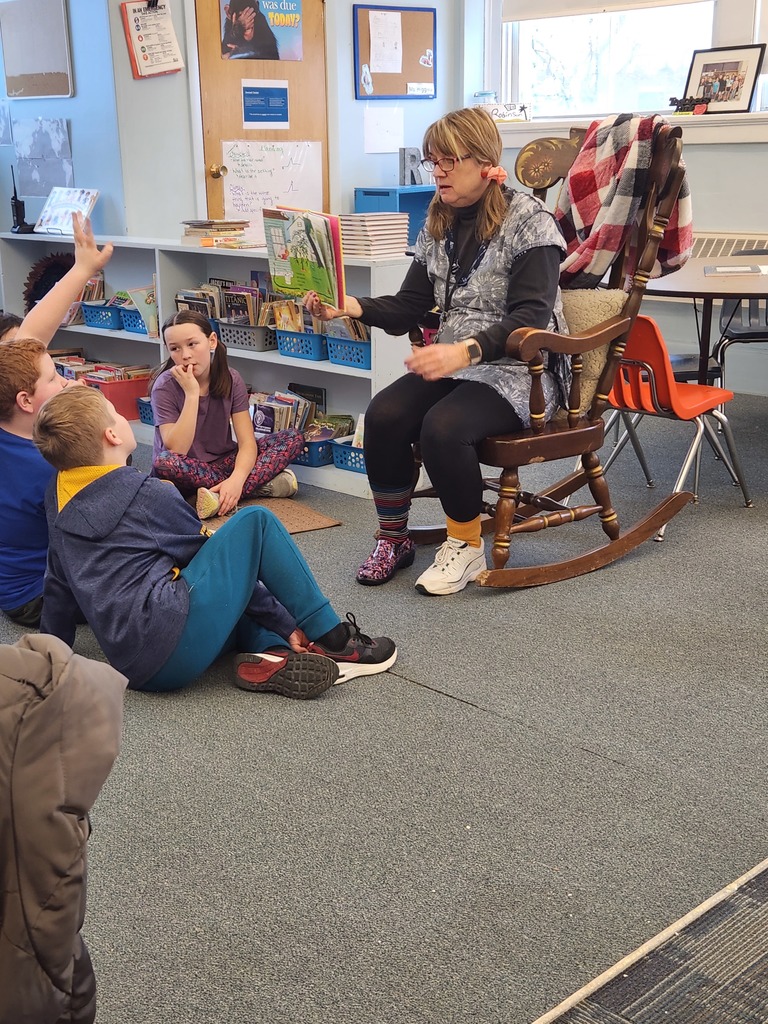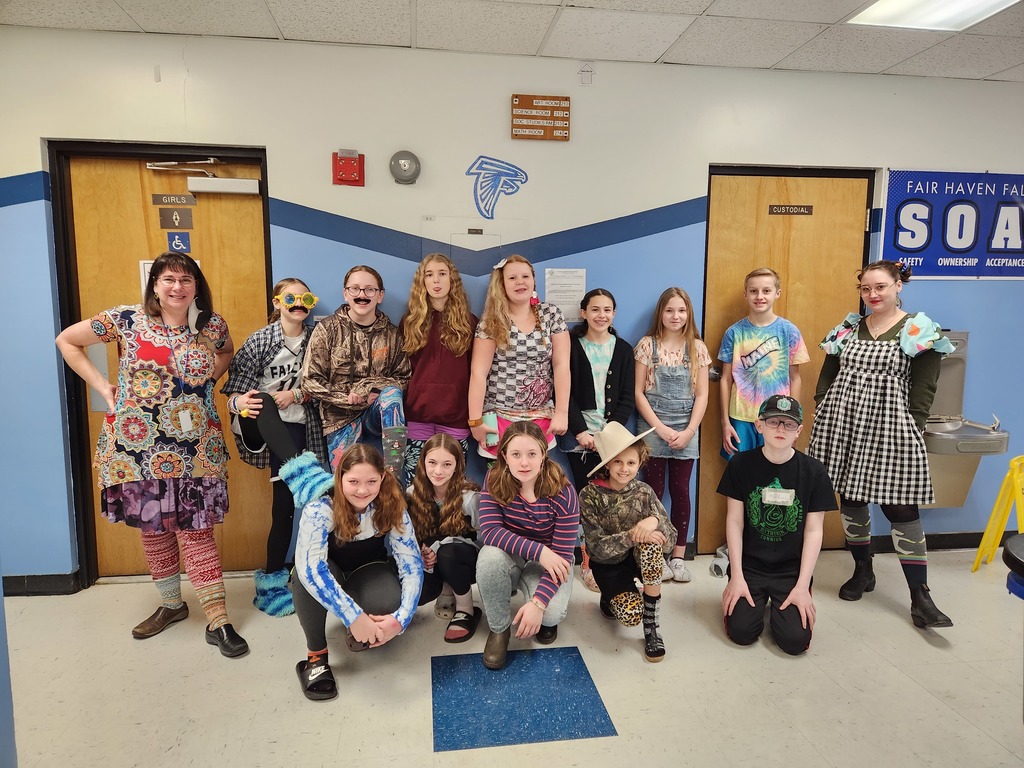 Tuesday of our Dr. Seuss Spirit Week had us giggling at our silly socks & shoes!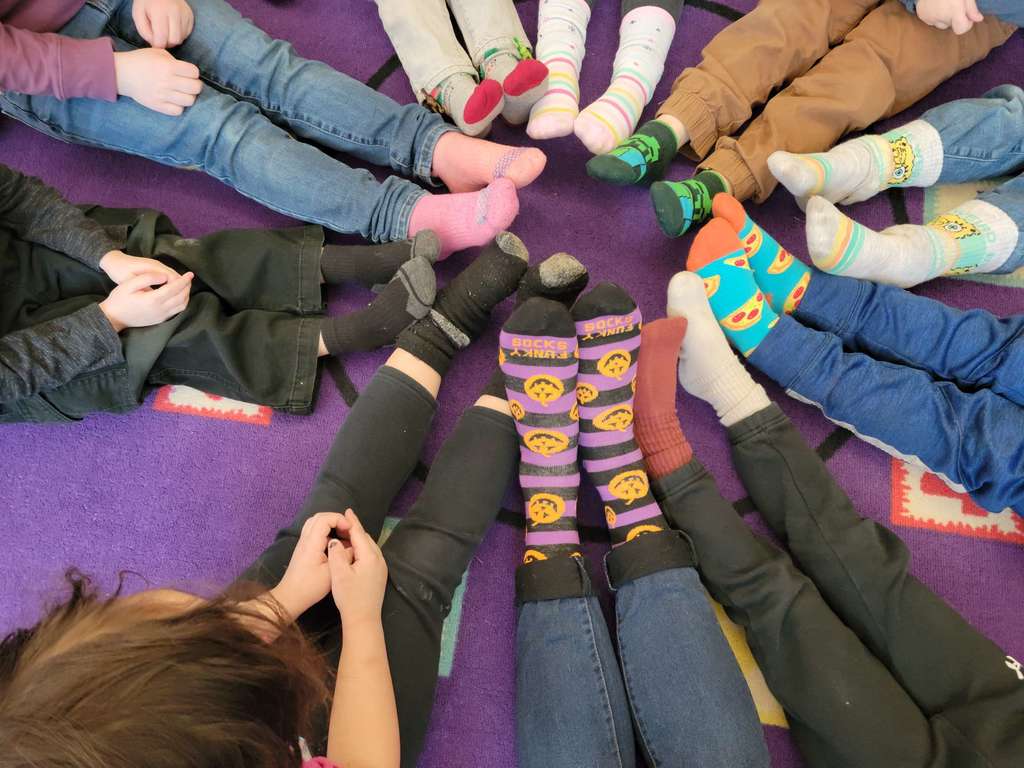 Dr. Seuss's Spirit Week had many of us dressed in our PJ's on Monday - what a cozy way to come back from vacation!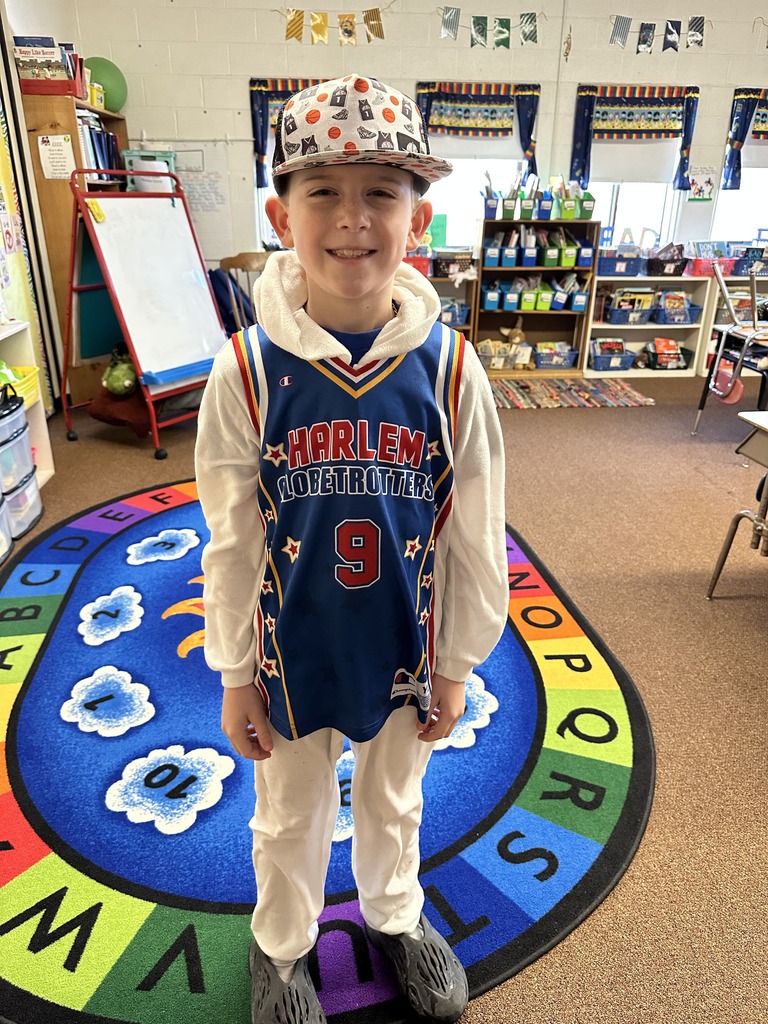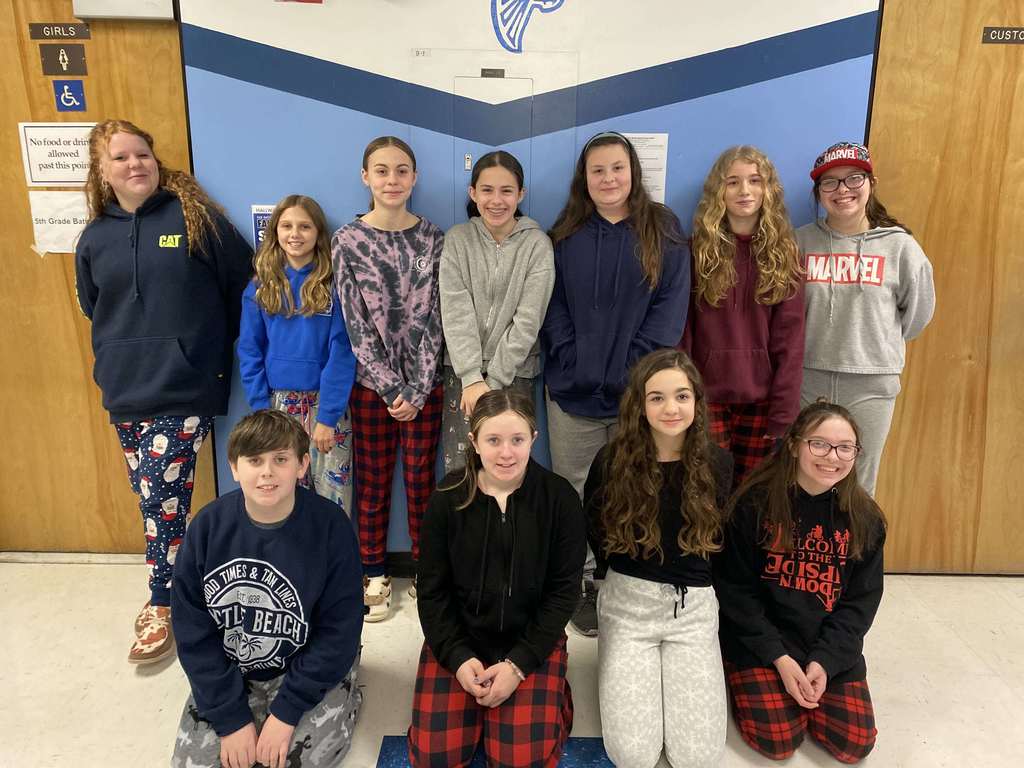 Slate Valley will be holding Preschool Screenings during the month of March. Call to make an appointment for your upcoming preschooler, or please share this information with anyone you may know with a child about to enter preschool. Thank you.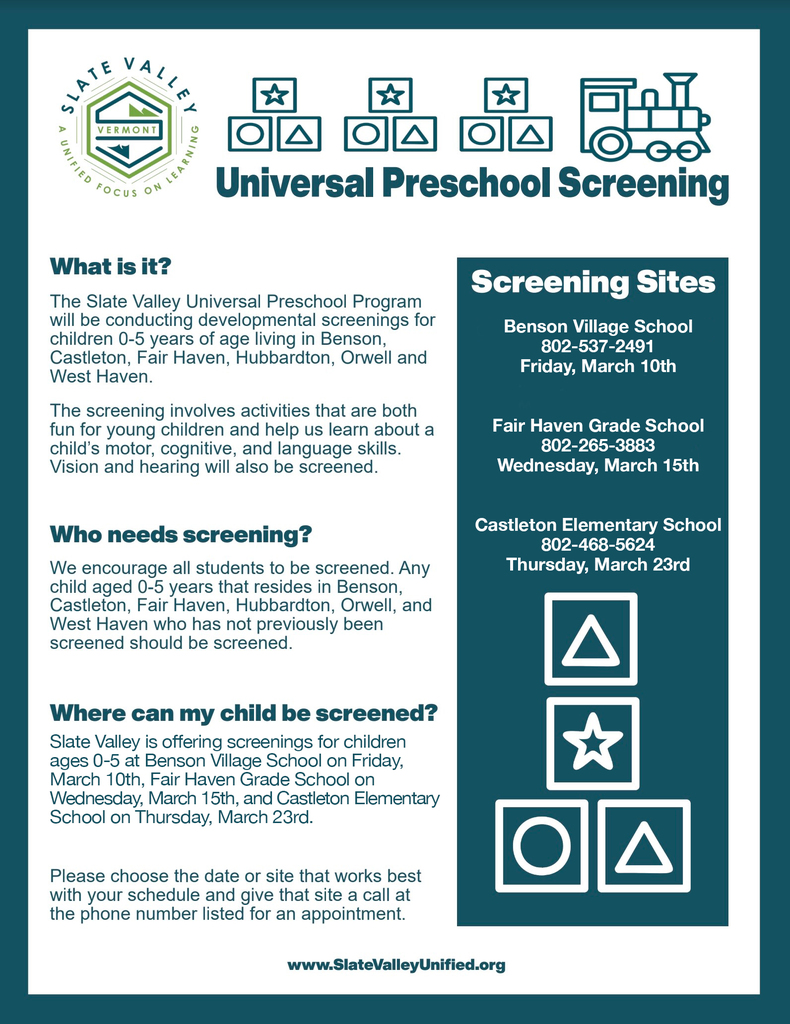 Tonight: Please Attend! You're invited to the Slate Valley Unified Union School District Annual Meeting at 6:30 p.m. in the Fair Haven Union Middle and High School Band Room. This meeting will be in person. You can virtually connect by going to:
https://meet.google.com/oiq-okkg-med
Or dial: (US) +1 1352-800-6514 PIN: 943 590 076#

Just a reminder of what's coming this week at FHGS...come to school in your coziest pj's tomorrow!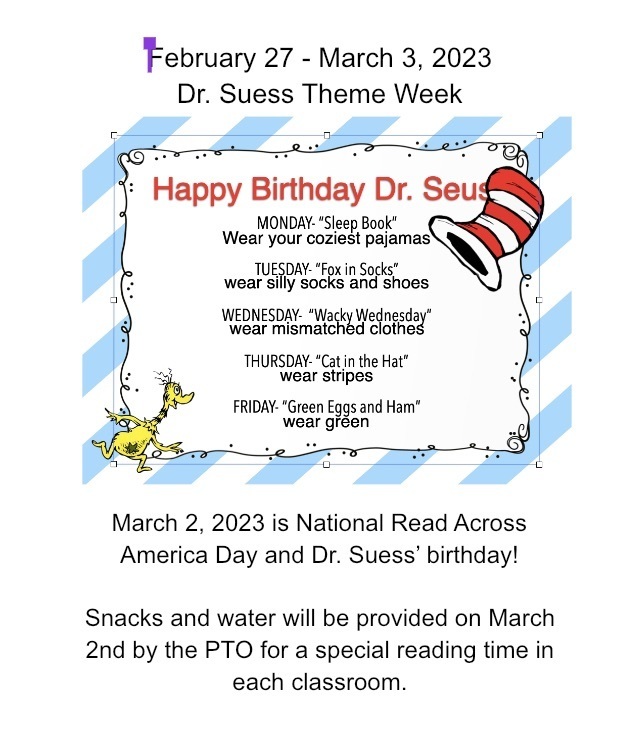 SVUUSD Annual Meeting - February 27th: Please Attend!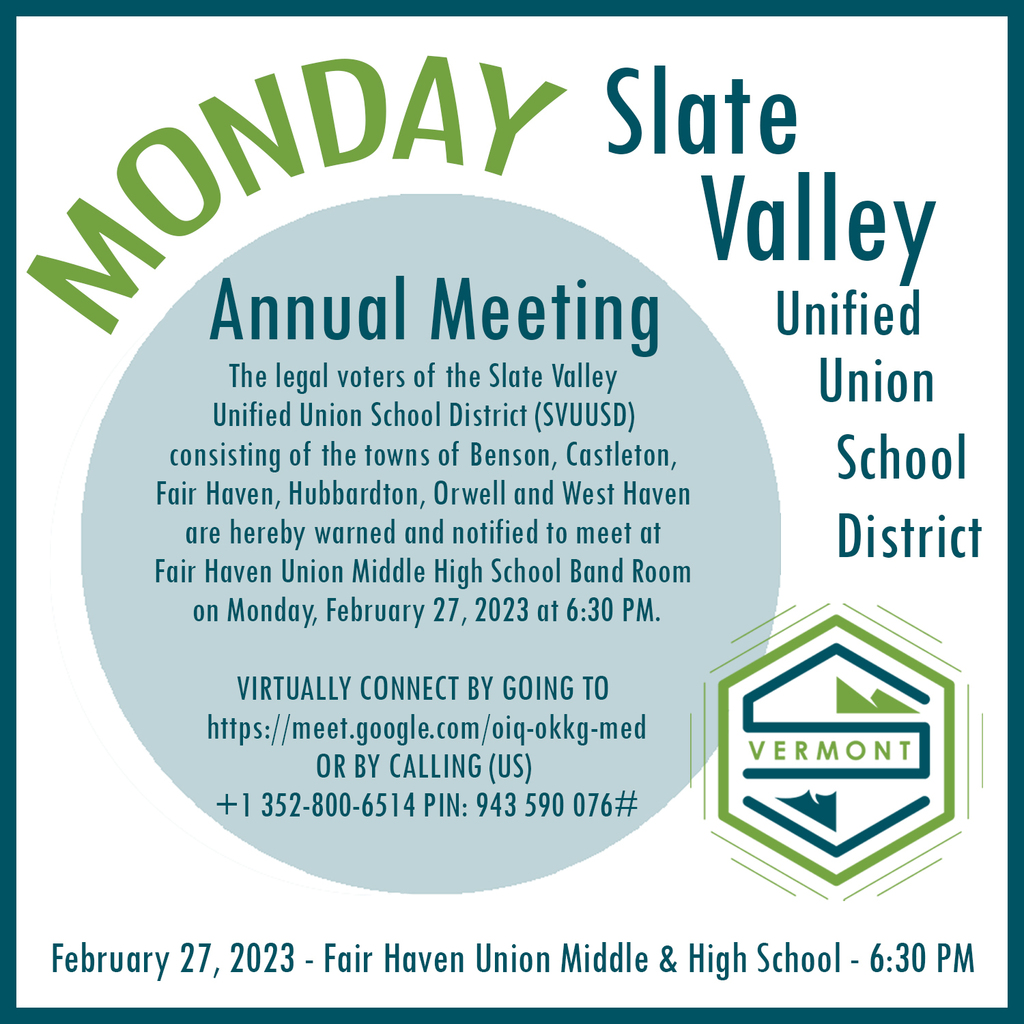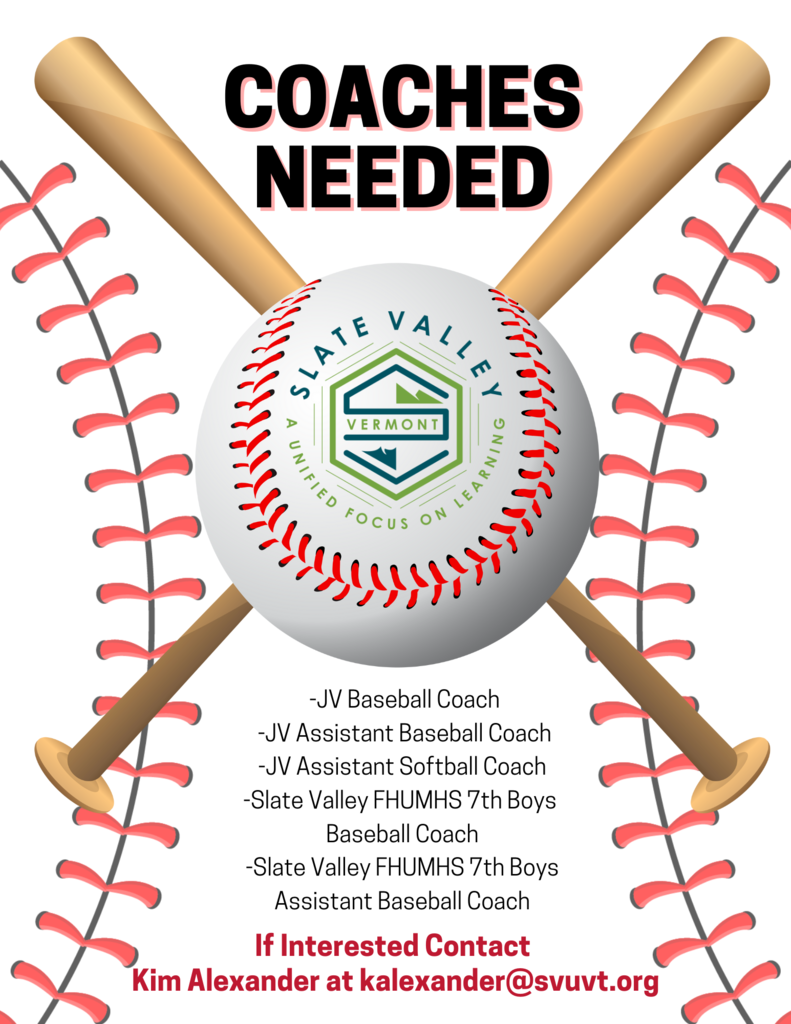 We wish all of our families a wonderful break and wanted to share the Dr. Suess week we will have when we return on February 27th!

Some 4th grade students worked with Mr. White and programmed their Ozobots to play a short symphony. Watch a short video at
https://youtu.be/8yoASPlssB8
.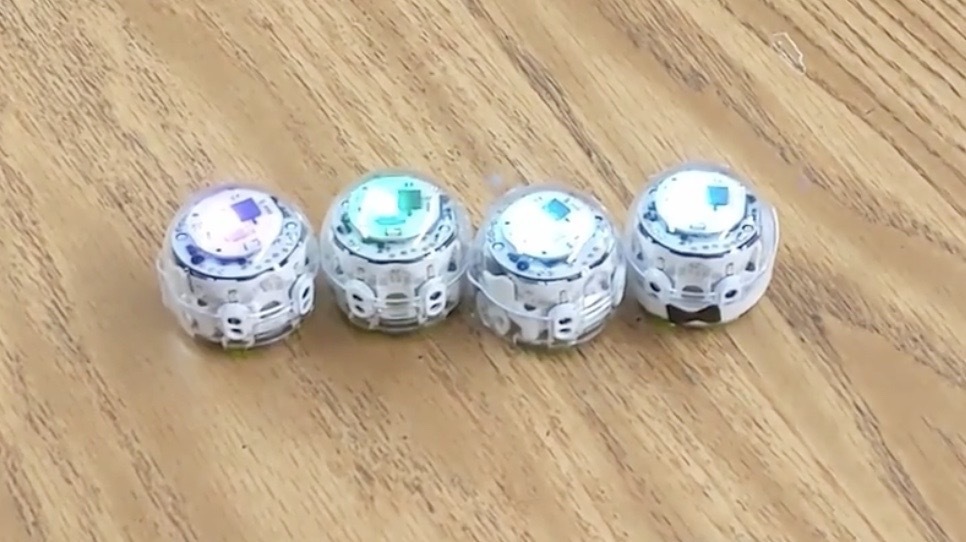 We Asked. You Responded. We Listened.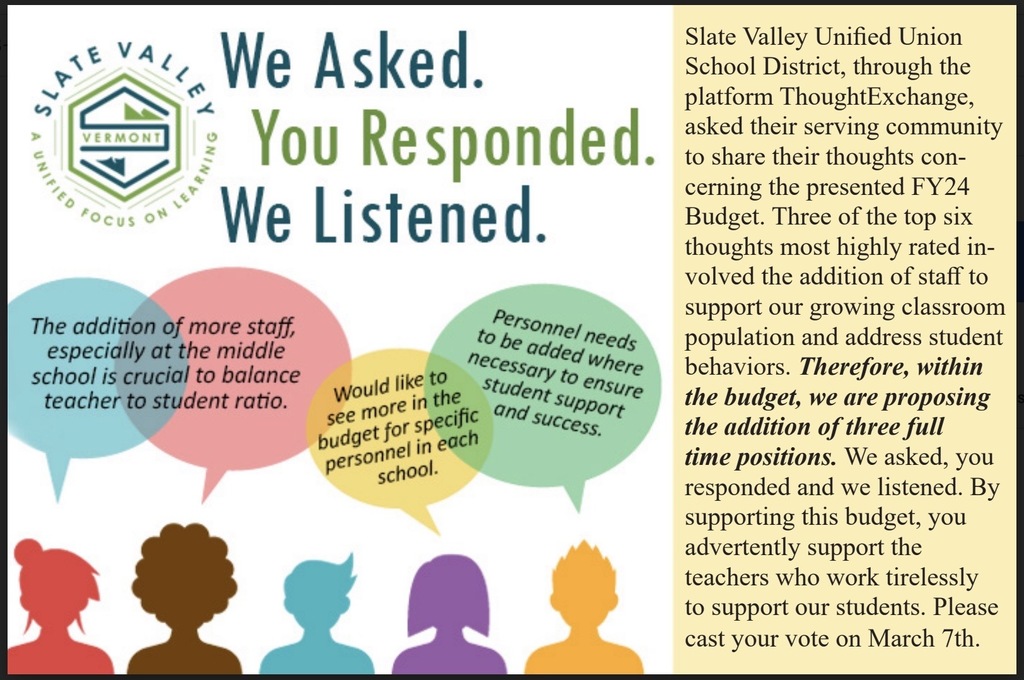 Students in Ms. Durling's ELA class studied poetry analysis this whole trimester. Today, students recited poems by poets such as Paul Laurence Dunbar and Emily Dickinson. They also read short informative essays about the poet's life and work and provided an analysis of their chosen poem. Good job, 6th grade!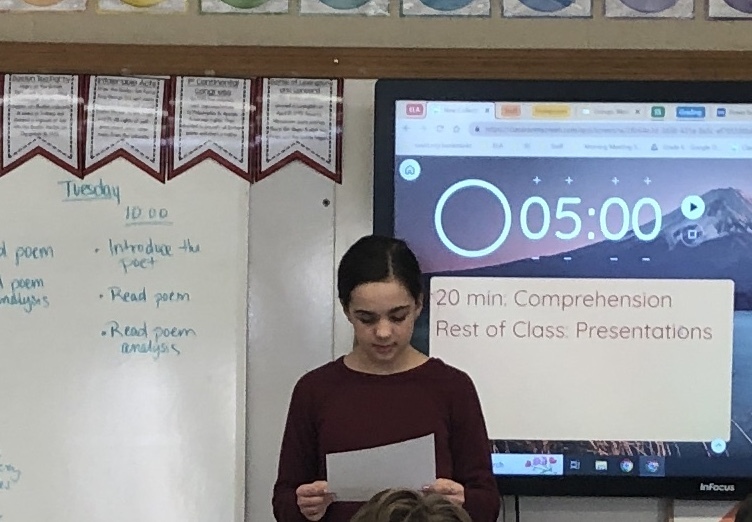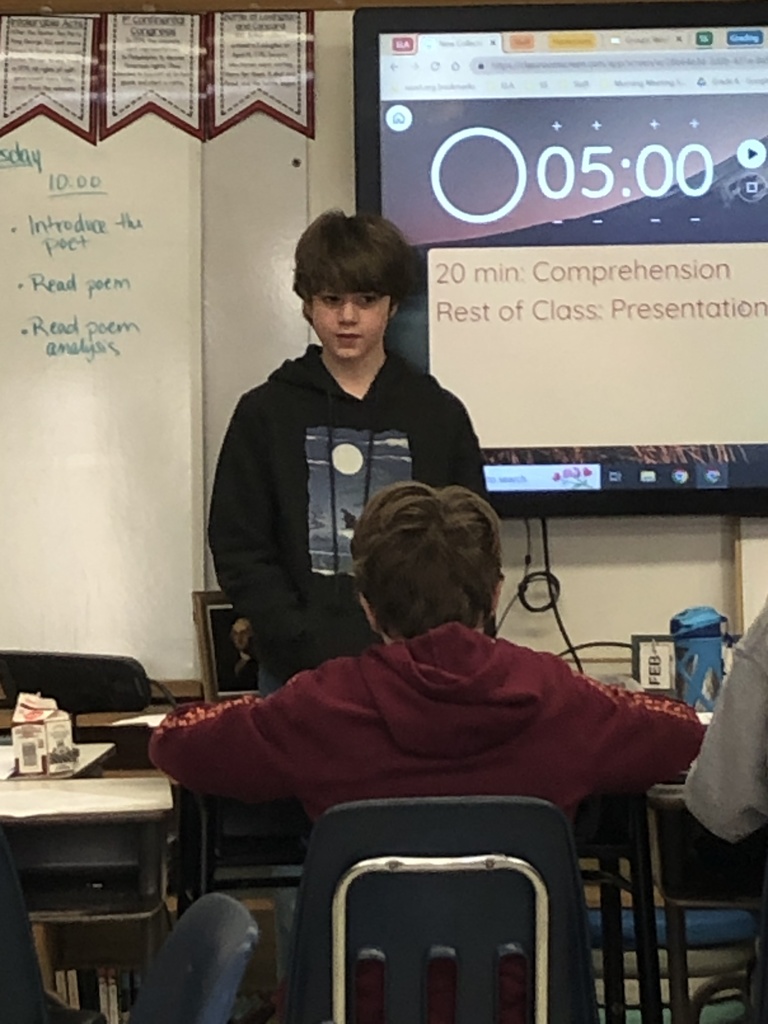 On Friday one of our 6th graders traveled to Mount Anthony High School in Bennington to represent our school at the Green Mountain Music Festival. She sang in the district Middle School Chorus. Great Job Bella!