Please join us tonight at 6 PM!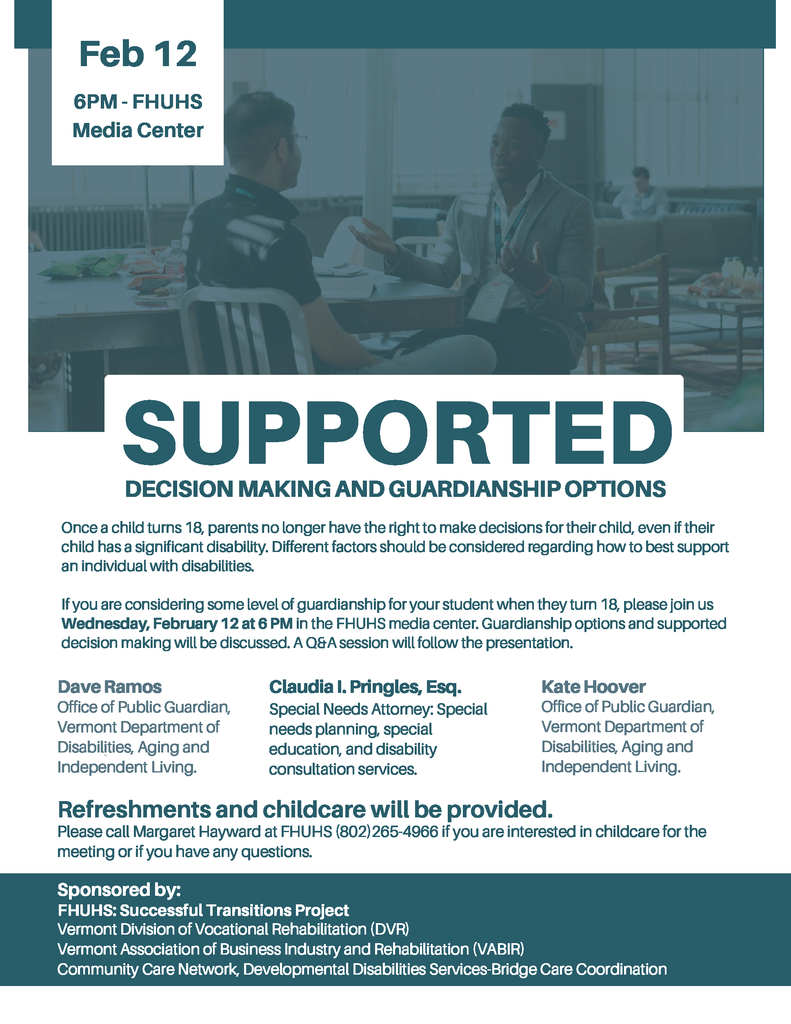 The Spring Sports 2020 registration through FormReleaf is now open! If you plan on playing a spring sport, all participants MUST be registered by March 14th, 2020 in order to participate. Failure to register by the deadline date will affect your ability to participate. All athletes must have an updated physical on file at FHUHS as well. FHUHS requires student athletes to have a new physical every 13 months. No athletes will be allowed to participate without an up to date physical. Any questions about how to register, please contact FormReleaf at (844) 367-6735. Spring practices begin on March 23rd. We offer baseball, softball and outdoor track & field!

Please note: March 20th will now be a student day.

Good Evening Everyone, After a significant amount of deliberation, tomorrow's District Festival is going to be canceled due to the safety concerns of the road conditions. There is a significant amount of ice on the roads, power outages around the state, and winds are predicted to be between 30-40 mph. Thank you to everyone who put so much time and effort into the planning of the February Festival. It is unfortunate that we need to cancel, but safety needs to be our first priority. We will see you all in March. Thank you, GMMDV Presidents

All activities including the Prospective Student Night have been cancelled. The Prospective Student Night has been rescheduled for Thursday, February 27th.

Congressman Peter Welch visited FHUHS on Friday to meet with students. During his visit, he discussed work in Congress and issues students were interested in.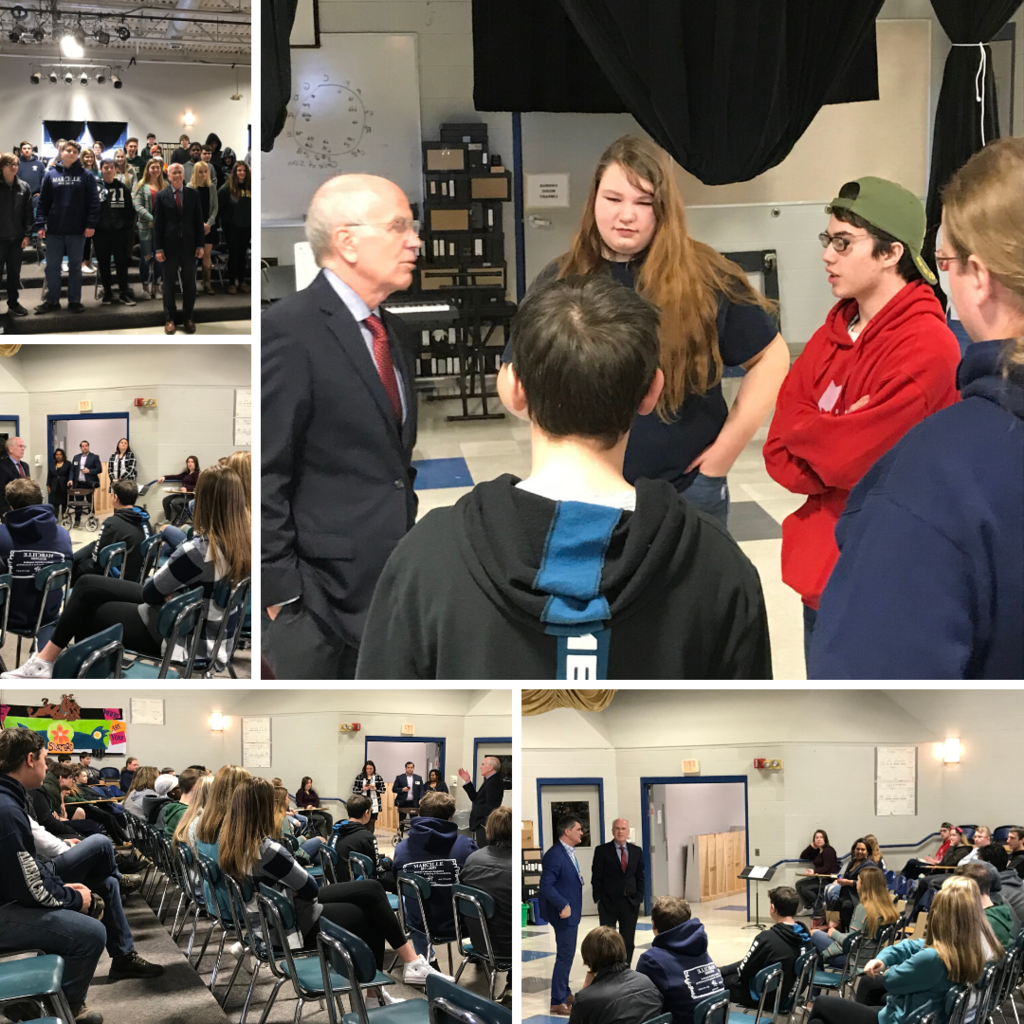 Dear Parents/Guardians and Future Slaters, What is it like to BE a Slater? What does it take to BE a Slater? Come find out. Speak to staff, students - past and present - and hear for yourself. See a variety of student talent and work on display. We would like to invite you to attend our prospective students Open House night on Thursday, February 6th. The evening will begin at 6:30 p.m. in the FHUHS gymnasium. The program will consist of the following: -Welcome by FHUHS administration and students. -Highlights of the opportunities available at FHUHS. -Building tours led by members of Student Council. -Meet & greet with classroom teachers to answer questions regarding courses. -Enhanced Work-Based Learning program & other flexible pathways. -Coaches and club advisors will be available in the gymnasium to discuss extracurricular opportunities. -Proficiency-Based Learning & Personalized Learning break-out sessions. The focus of the evening will be introducing parents and students to Fair Haven Union High School and the numerous opportunities available. Parents/students are encouraged to tour the building and to meet teachers as they will be available to highlight course expectations and answer your questions. We look forward to meeting with you on February 6th. Come and BE a Slater! Sincerely, Jason Rasco, Principal

Last night's basketball game vs. Woodstock was a tribute to Kobe Bryant and his daughter Gianna.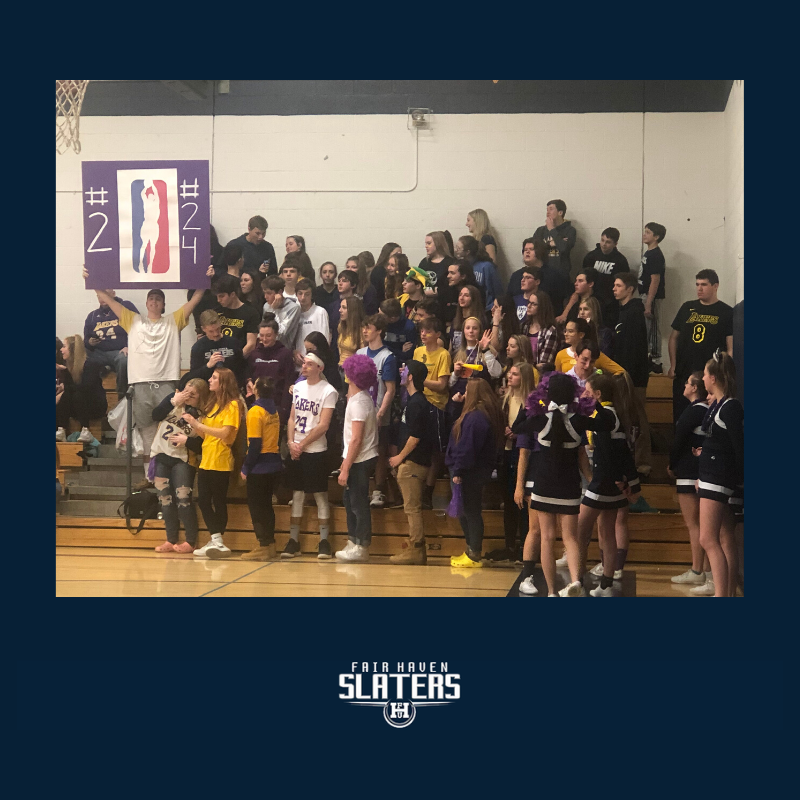 There will be an FHUHS baseball interest meeting on Wednesday, February 26th during inquiry in the gym.

The 2019 Baseball Championship recognition ceremony has been rescheduled to Monday, February 10th during halftime of the girls basketball game!

Supported Decision Making and Guardianship Options: If you are considering some level of guardianship for your student when they turn 18, please join us Wednesday, February 12 at 6 PM in the FHUHS media center. Guardianship options and supported decision making will be discussed. A Q&A session will follow the presentation. Refreshments and childcare will be provided. Speakers include: Claudia I.Pringles, Esq. (Special Needs Law), Kate Hoover and Dave Ramos (Office of Public Guardian, Vermont Department of Disabilities, Aging and Independent Living)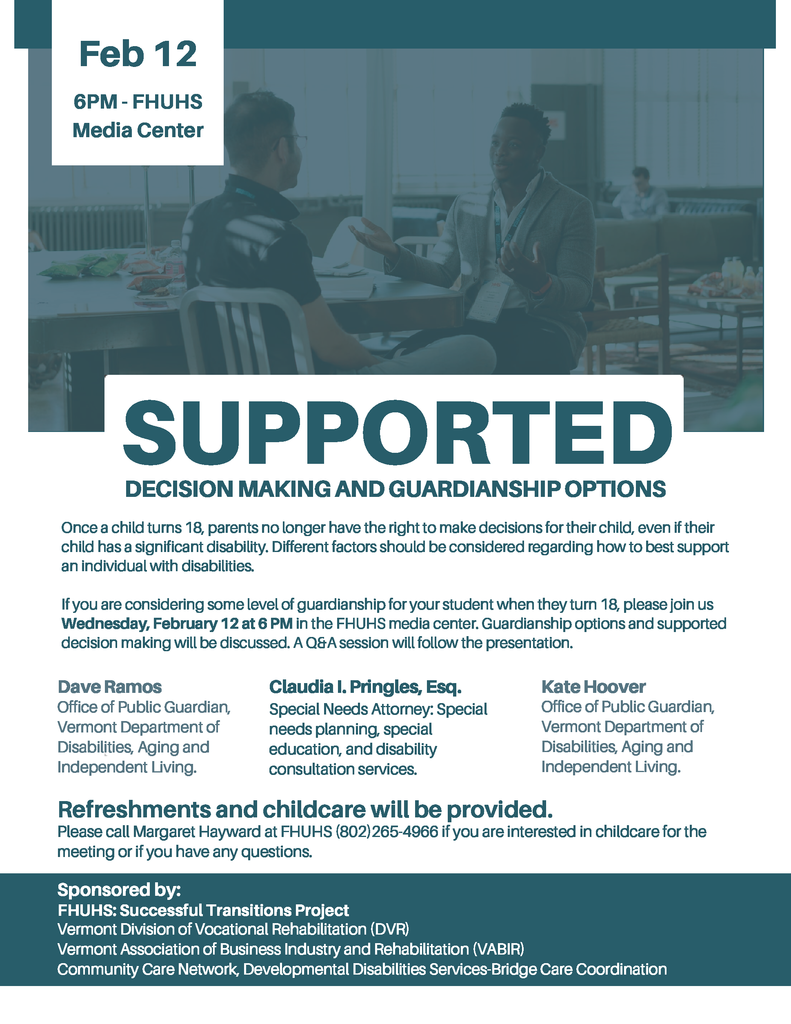 FHUHS Winter Sports Senior Nights are as follows: Boys Basketball - February 12th @ 6:50 pm Wrestling - February 15th @ 9:20 am Bowling - February 15th @ 4:20 pm Track - February 18th @ Halftime of V Boys Basketball Game Cheer - February 18th @ Halftime of V Boys Basketball Game Girls Basketball - February 21st @ 6:50 pm

FHUHS Drama put on an entertaining performance Saturday evening!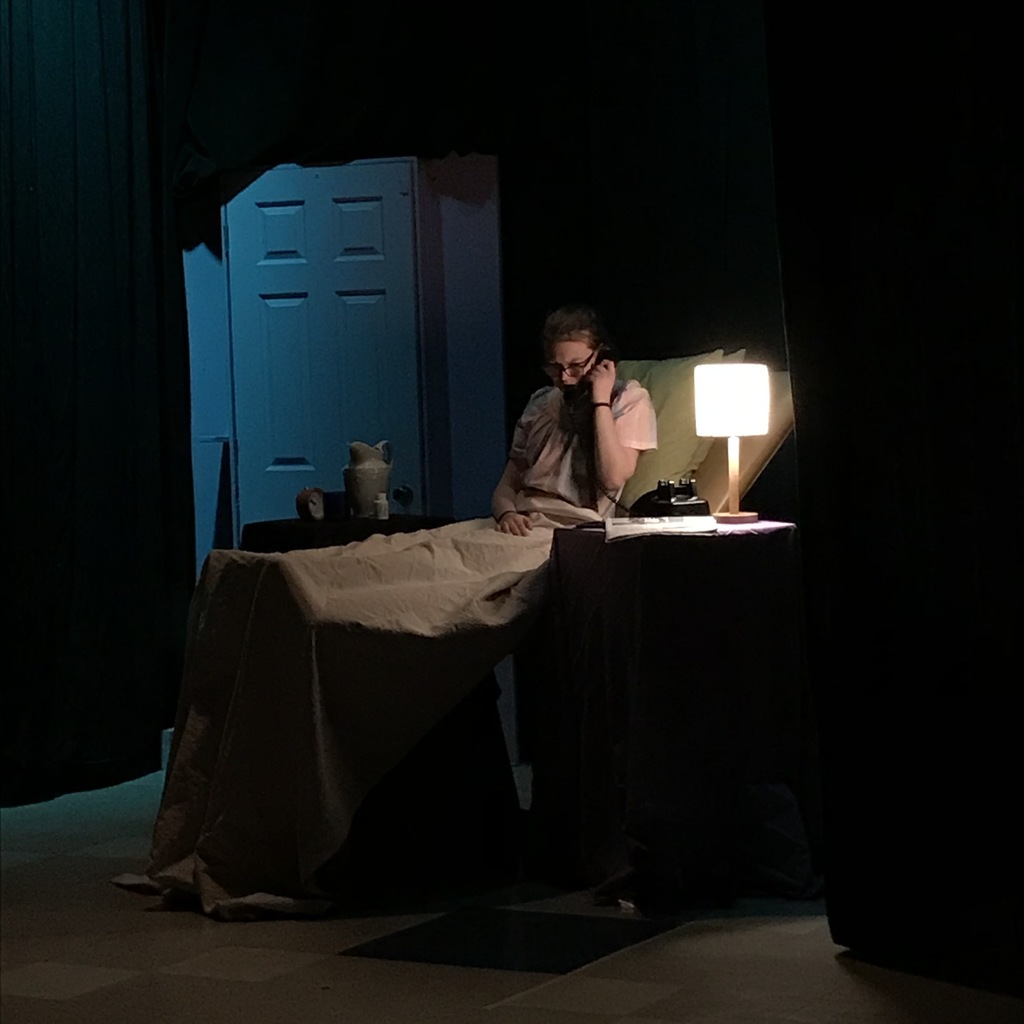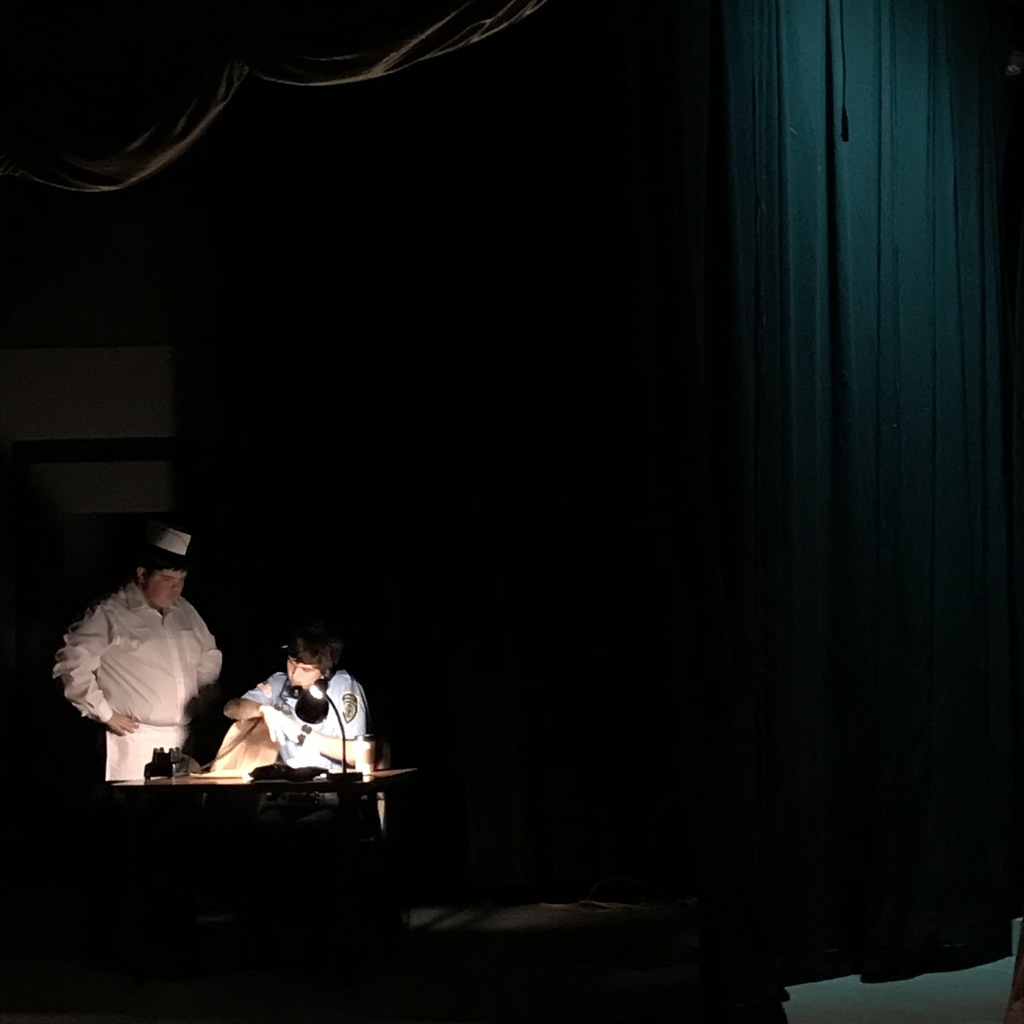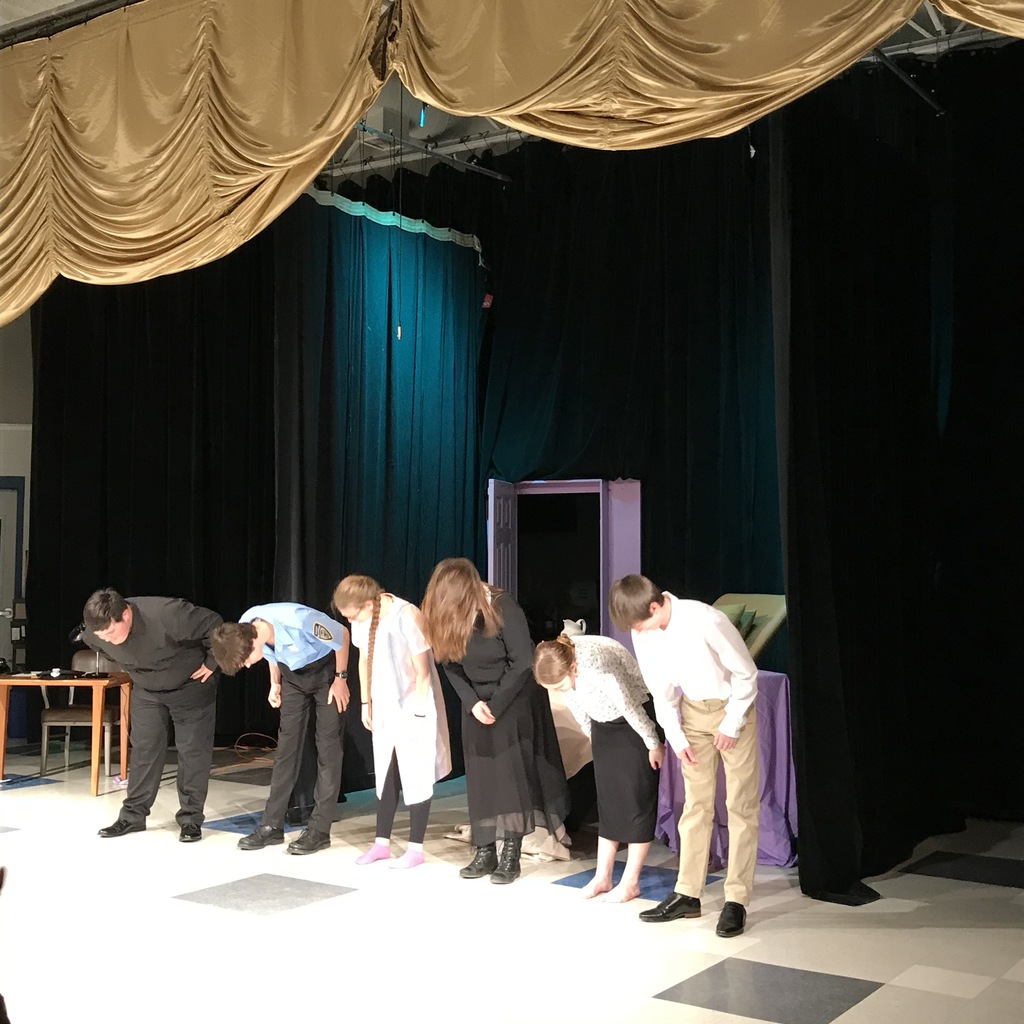 Last call for business sponsors for the Hoops for Hope games which will be held on February 12th & 13th! All proceeds go to the Rutland Regional Foley Cancer Center. Business sponsors will be featured on the Hoops for Hope T-shirt that's our boys & girls basketball plus cheer athletes will be wearing those nights! All it takes is a $50 donation to join! Anyone interested in becoming a business sponsor for these events, please send in your donation with one of the student athletes or drop it off with the Athletic Director prior to January 31st.

Congratulations to the FHU Cheer Team for earning First Place at this past weekend's NVAC competition in South Burlington!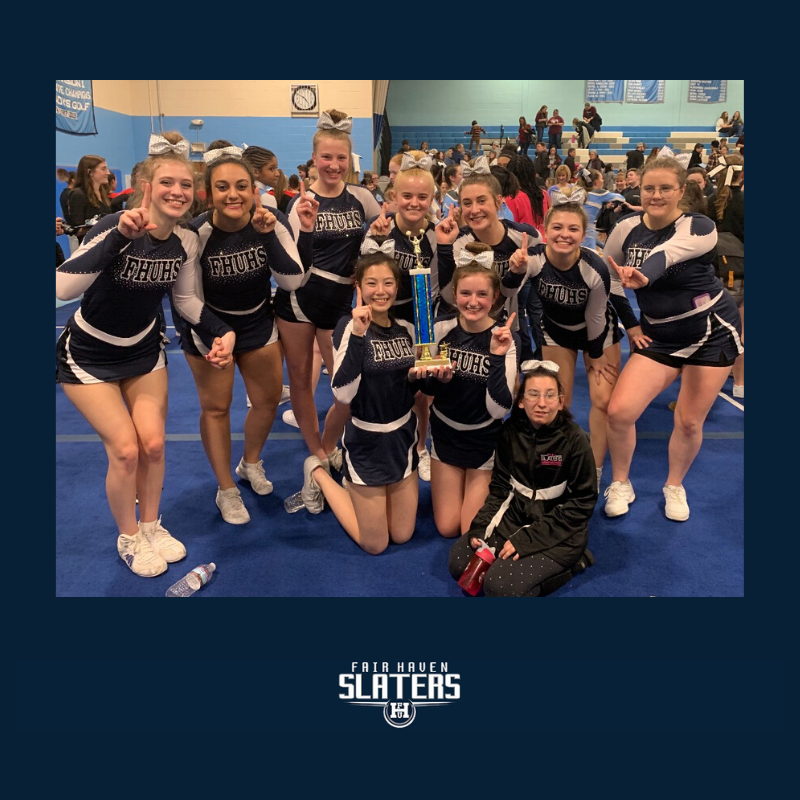 Fair Haven Union High School (FHUHS) seeks a dynamic and visionary educational leader to serve as its Principal. You may view the full job listing on
www.schoolspring.com
.

The FHUHS Drama Play tomorrow (1/18) has been postponed due to the predicted incoming storm starting Saturday evening. The reschedule date for this production is January 25th @ 7 pm @ FHUHS

Exam Schedule: Tuesday January 21st: Period 1 exam 8:30 to 10:00, Period 2 exam from 10:15 to 11:45 Wednesday January 22nd: Period 3 exam from 8:30 to 10:00, Period 4 exam from 10:15 to 11:45 Thursday January 23rd: Period 5 exam from 8:30 to 10:00, Period 6 exam from 10:15 to 11:45 Friday January 24th: Period 7 exam from 8:30 to10:00 and then make up from 10:15 on for those that missed or have outstanding PLP work to make up. Bagged lunches will be served after the second exam each day. Students who do not have an exam do not need to be in school. There is no late bus that runs exam week.

Reminder! Join us Wednesday night (January 15) from 6-8 PM as we explore real-time data from the youth in Slate Valley. Working together, we can break through barriers to help our youth thrive. Please bring a cell phone for audience participation. *Refreshments provided. *Childcare available at Castleton Village School. Castleton University (The Casella Theater, Fine Arts Building).