Reminder - Tonight! You're invited to attend a proficiency-based learning informational night in the FHUHS library. Juniors at 5 p.m. | Seniors at 6 p.m.

Senior Night - Boys Soccer!

You're invited to attend a proficiency-based learning informational night on Wednesday, October 16 in the FHUHS library. We will discuss graduation expectations related to the new PLP as well as the programs this year's juniors and seniors will be starting. The Junior portion will begin at 5pm, followed by the Senior portion at 6pm.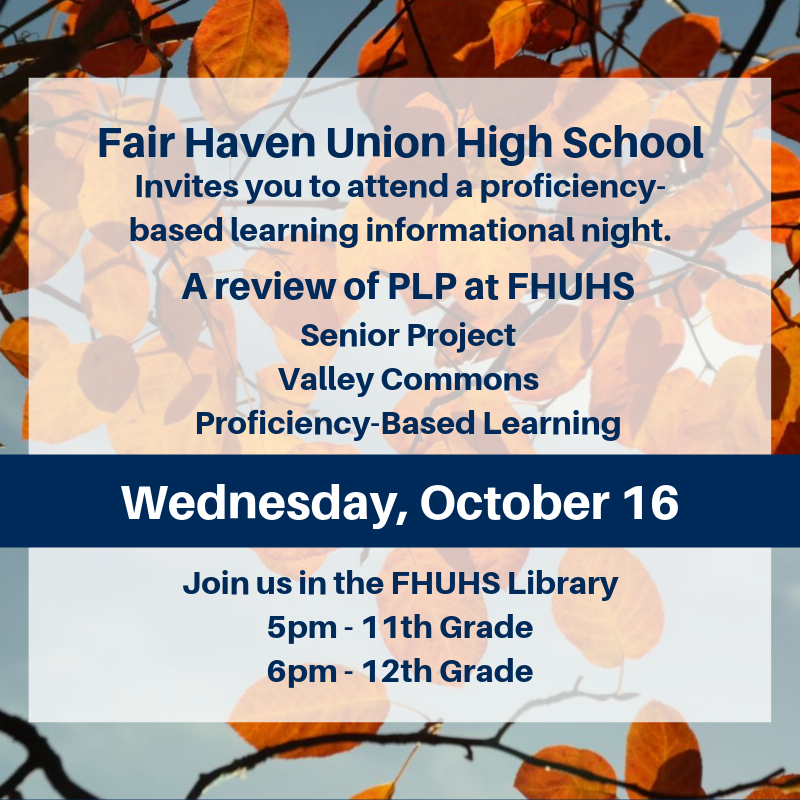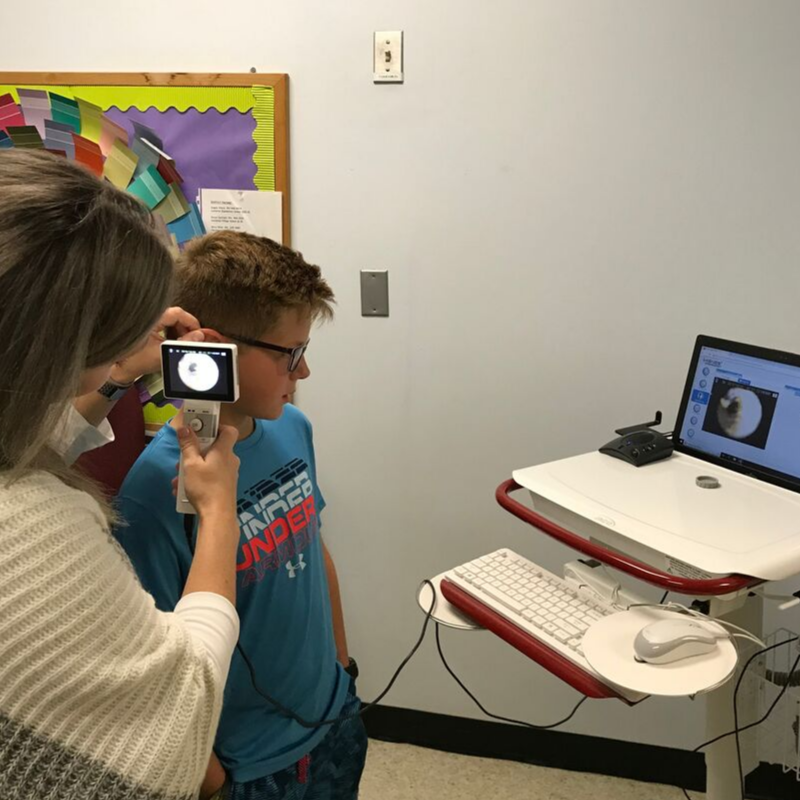 We wish to take time to thank all of the local employers for their cooperation in our new Work Based Learning Program for the 2019-2020 school year.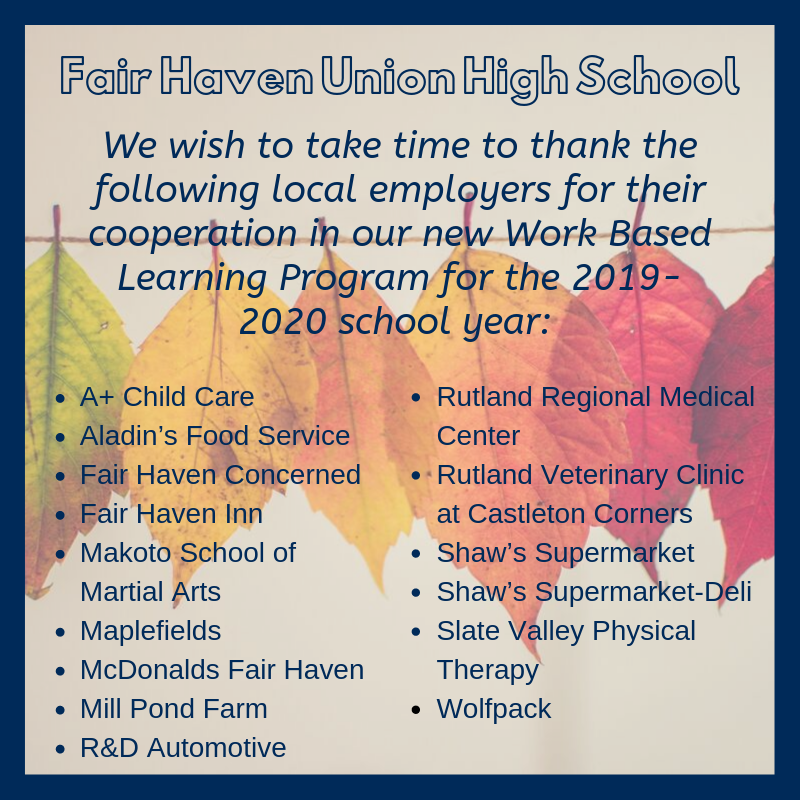 -Preliminary SAT(PSAT) testing will take place at FHUHS on October 16th. All Juniors participate in this program. Juniors are already registered and do not need to sign up. -Interested Sophomores: Bring $17.00 check or cash to Mrs. Anderson in the Counseling Office by Mon, Oct 7

Great game! #SlatersSoccer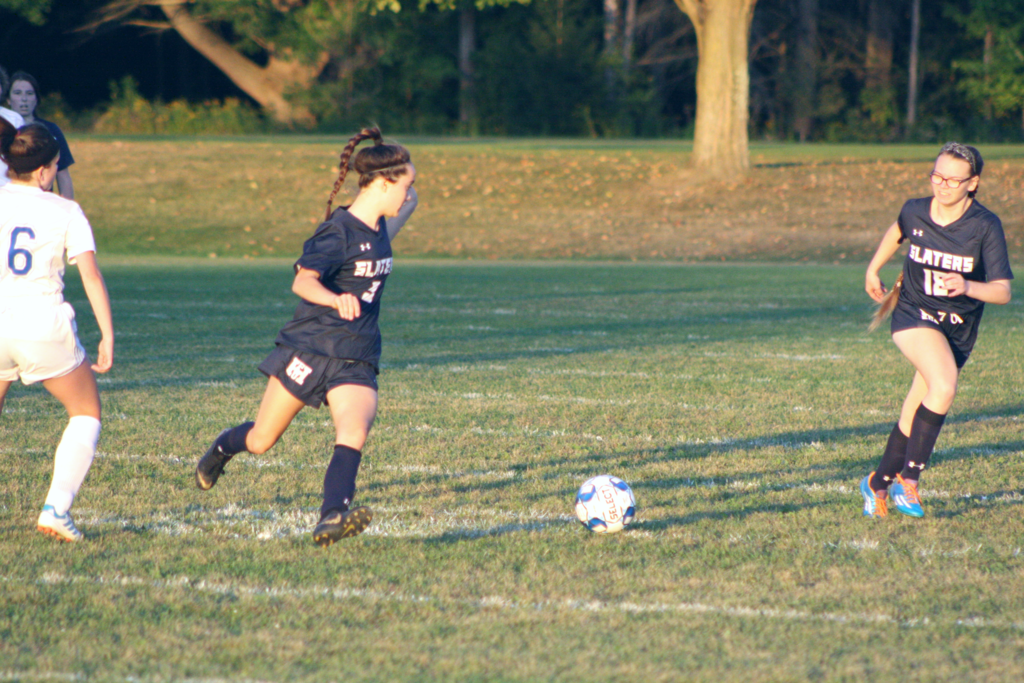 MAPs/NWEA testing for students in grades 9 & 10 will begin tomorrow, Wed. 9/18 (Period 1). They will continue on Fri 9/20 (Period 2) and Mon 9/23 (Period 3). Please make sure Chromebooks are charged. Also, we suggest you get a good night's sleep & eat a healthy breakfast.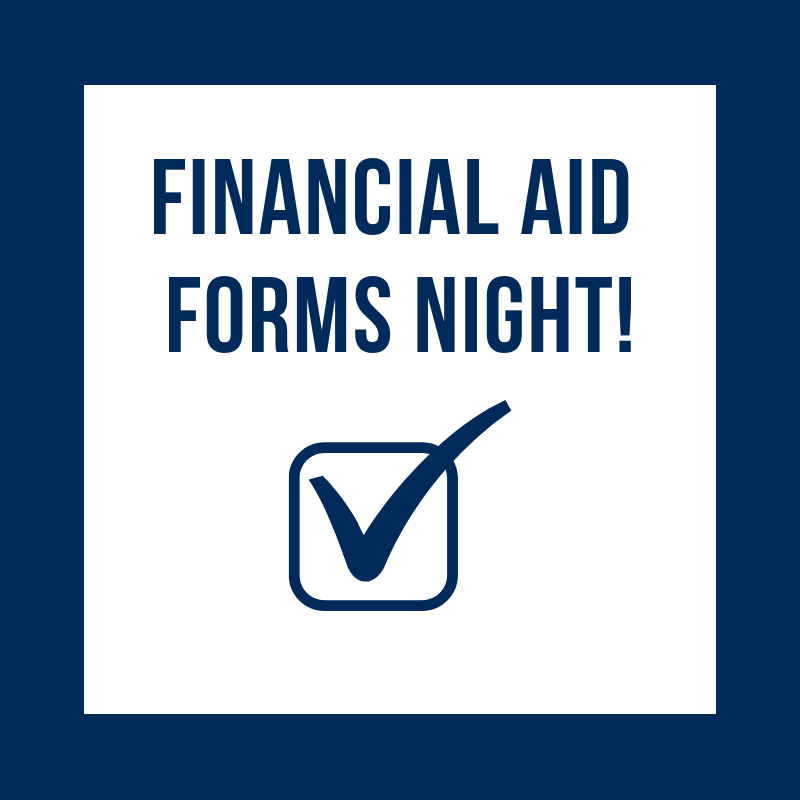 Slaters Soccer!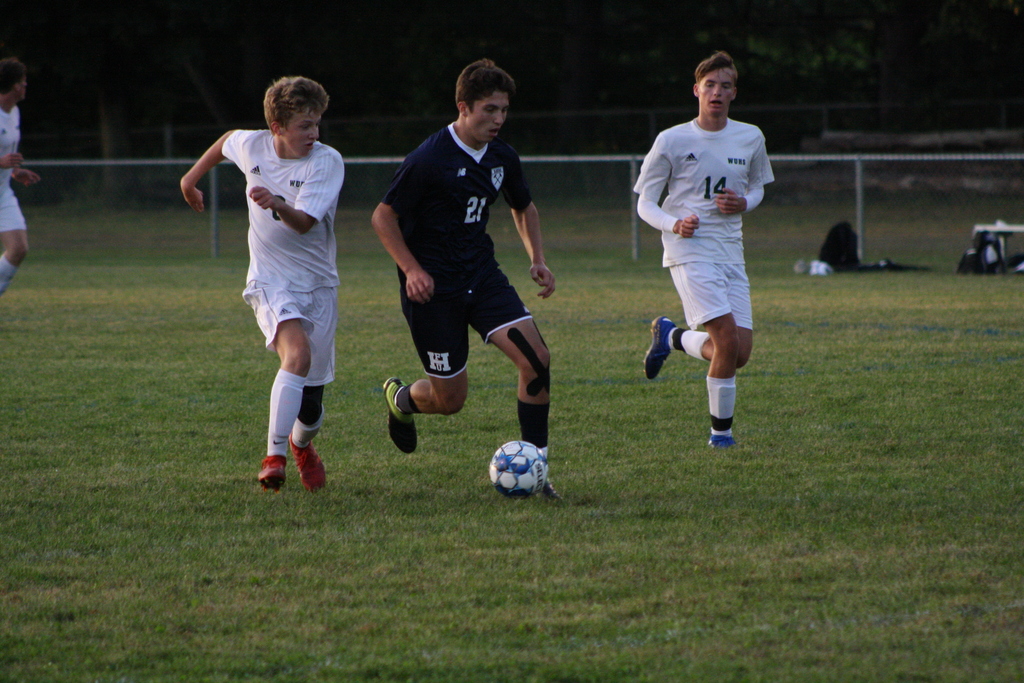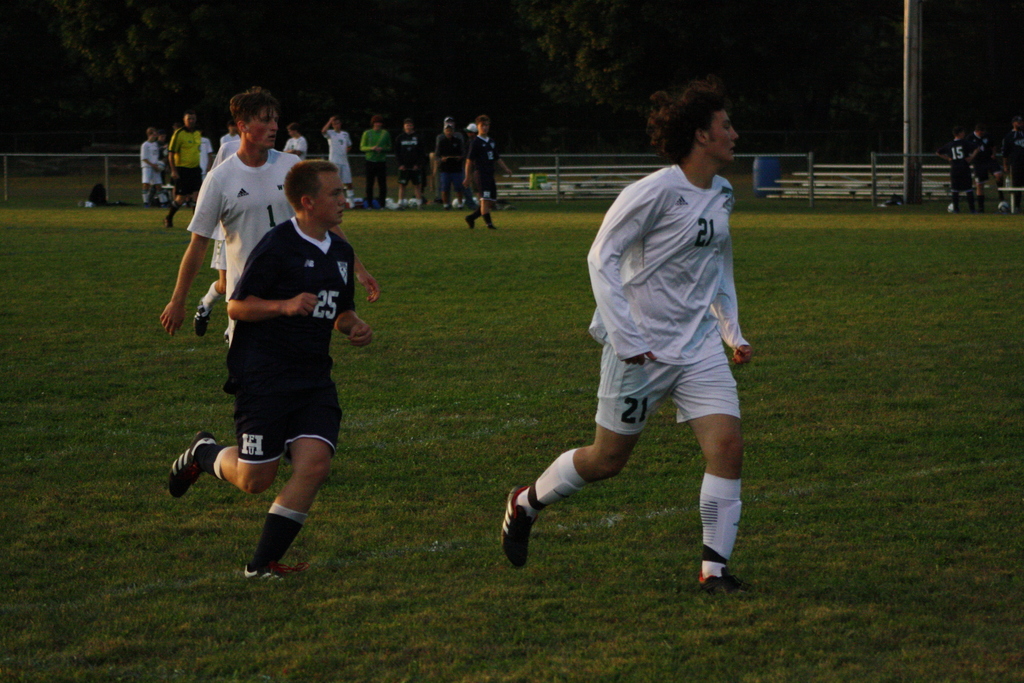 Slaters Field Hockey!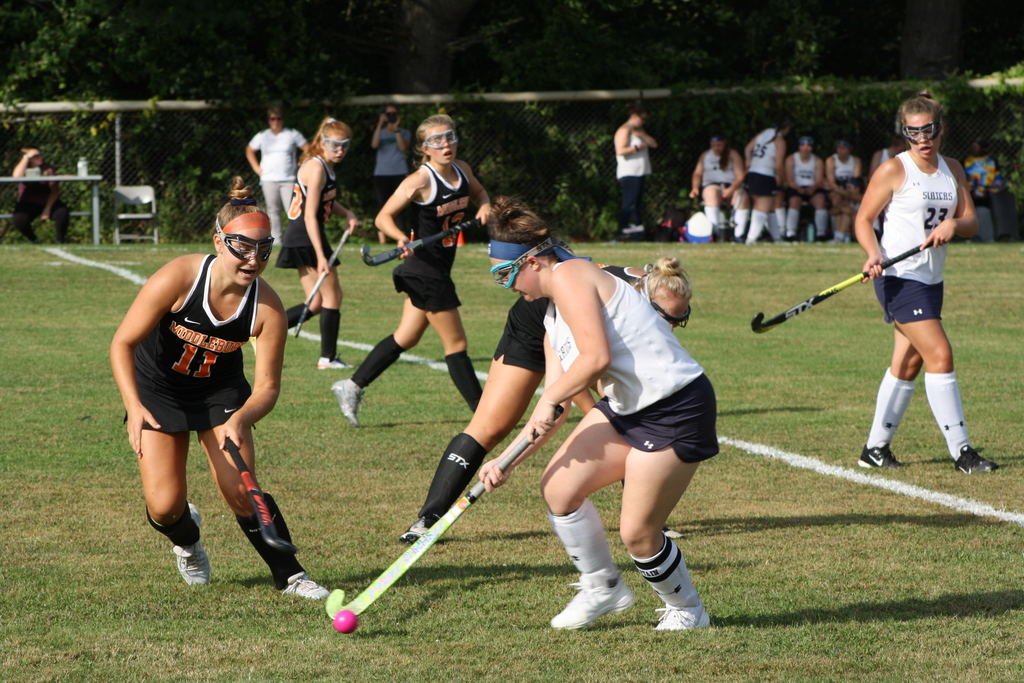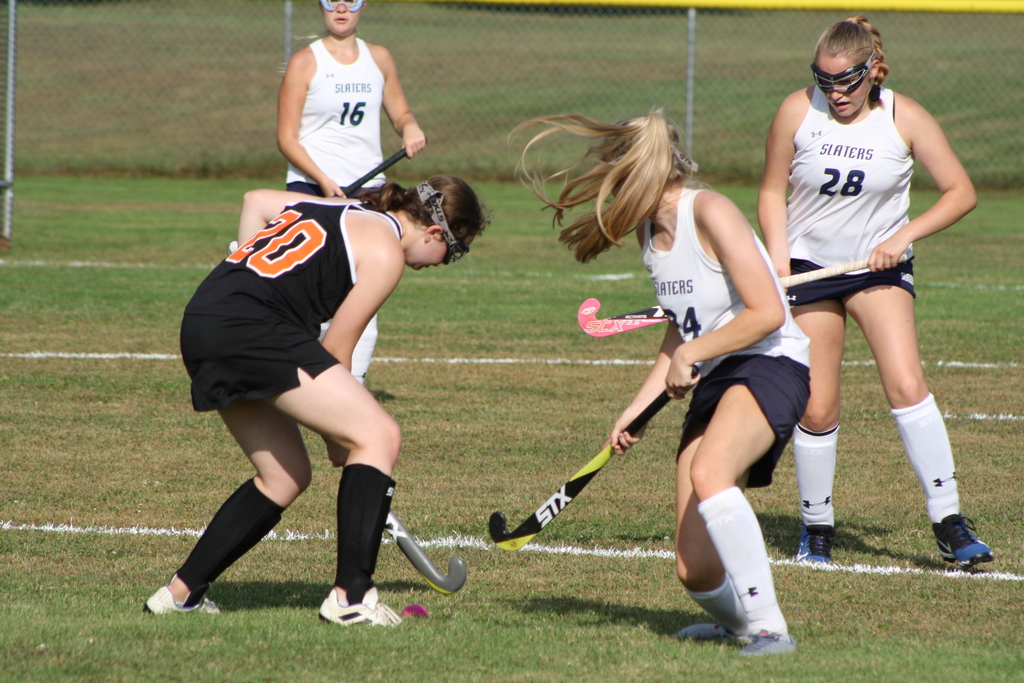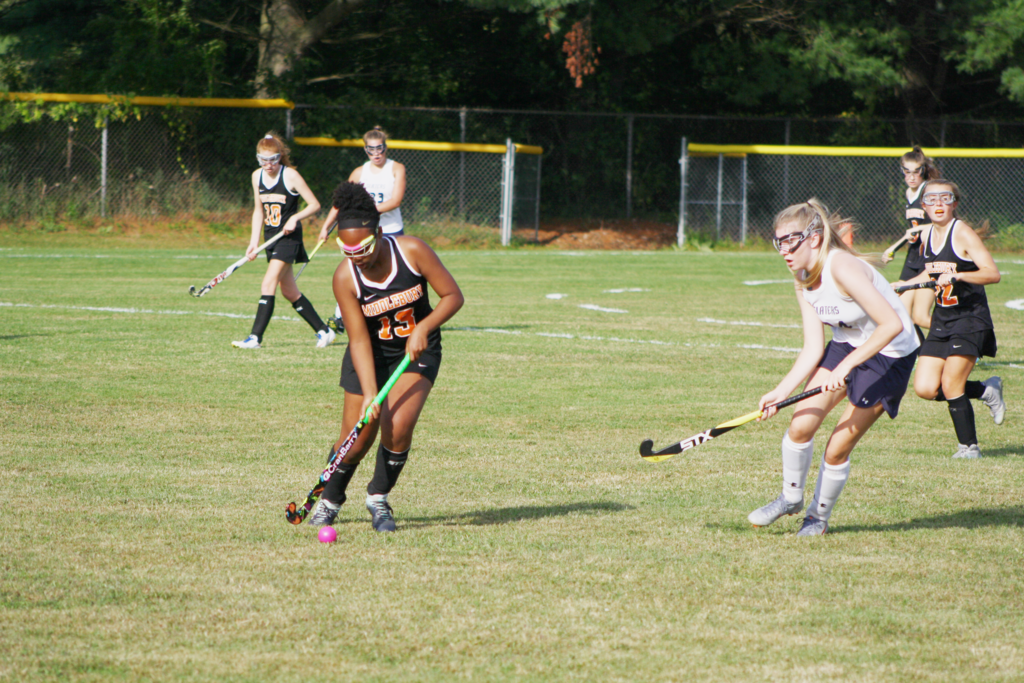 Our first cross country meet at FHUHS!

"Fair Haven freshman forward Brittany Love netted the Slaters' two goals in their 2-0 victory over the Springfield Cosmos on Monday night."
https://bit.ly/2kcVFhd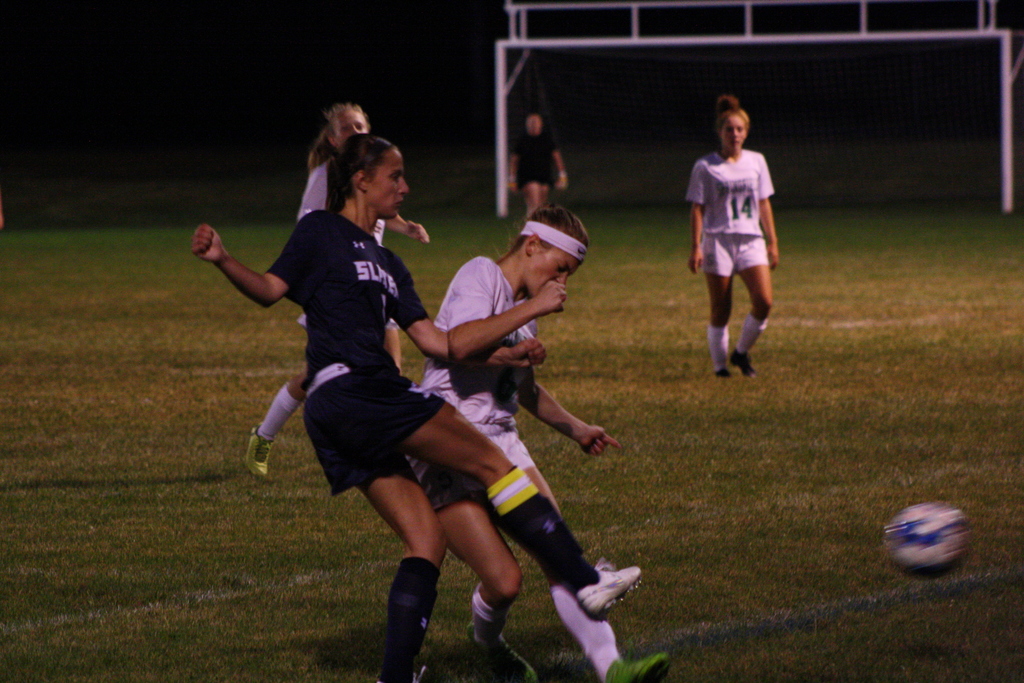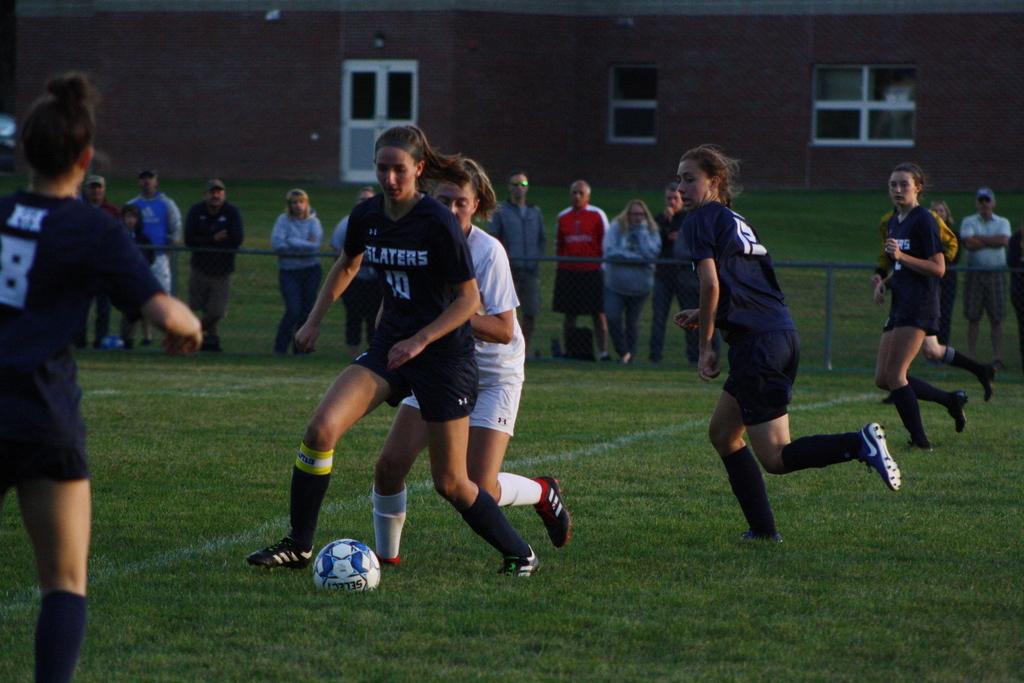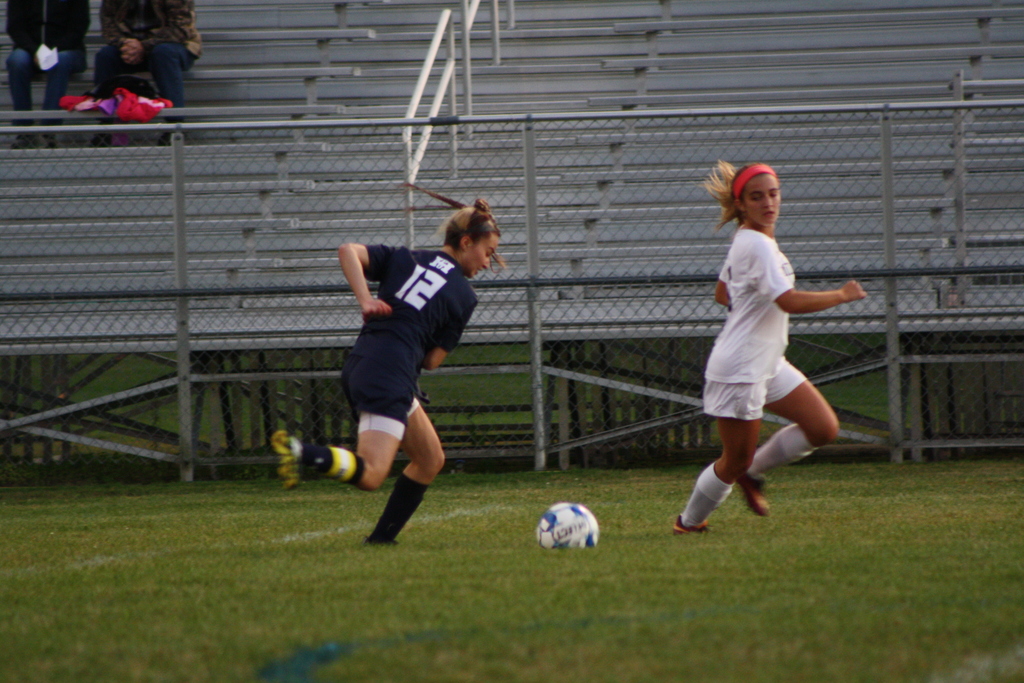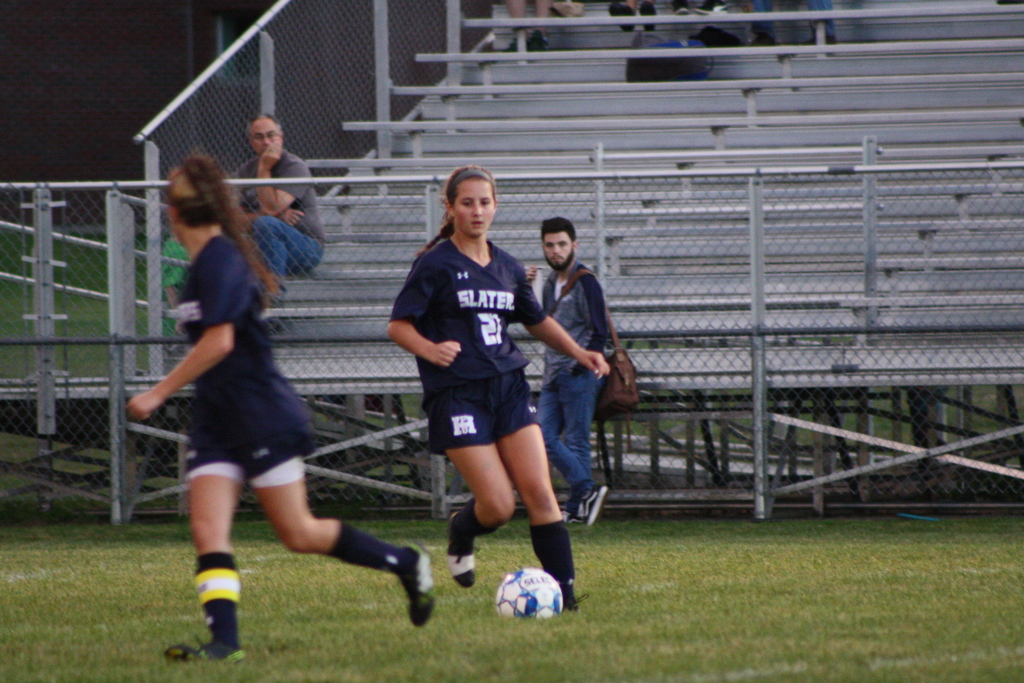 FHUHS Fall Season Tickets will be on sale starting this evening - Varsity Girls Soccer game @ 6 pm. Valid for all home FHUHS Fall Sports Regular season only! Home playoff games not included. $30 Adults/$25 for Students&Senior Citizens. Cash or Checks (Made out to SVUUSD)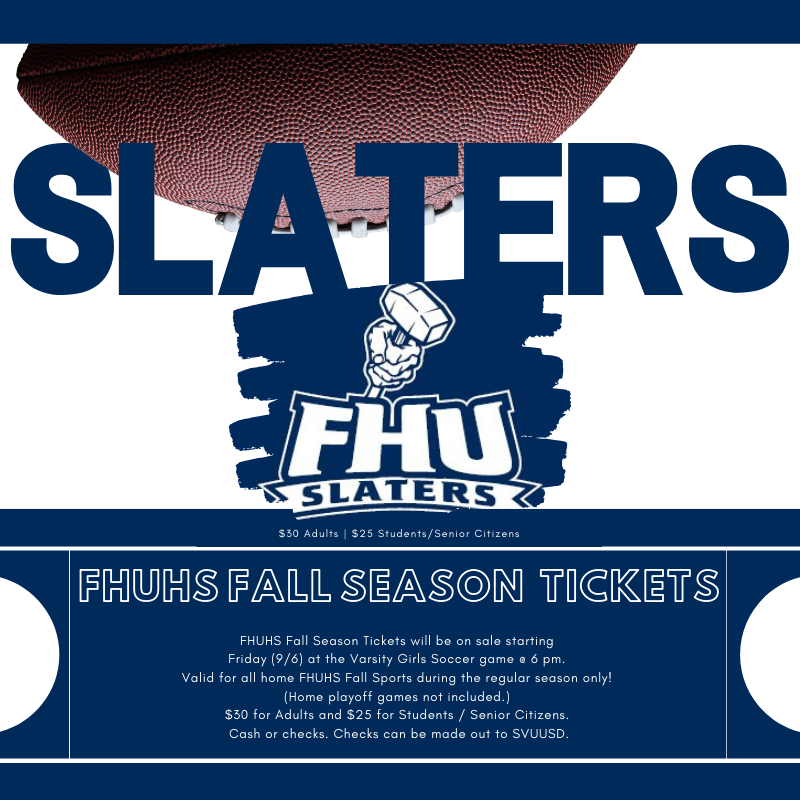 "Boys soccer is back in Fair Haven...fans saw their Slaters extend their record to 3-0 under the lights of Tom LaPlaca Field on Wednesday night by rolling to a 5-1 win over Springfield."
https://bit.ly/2k1o1L8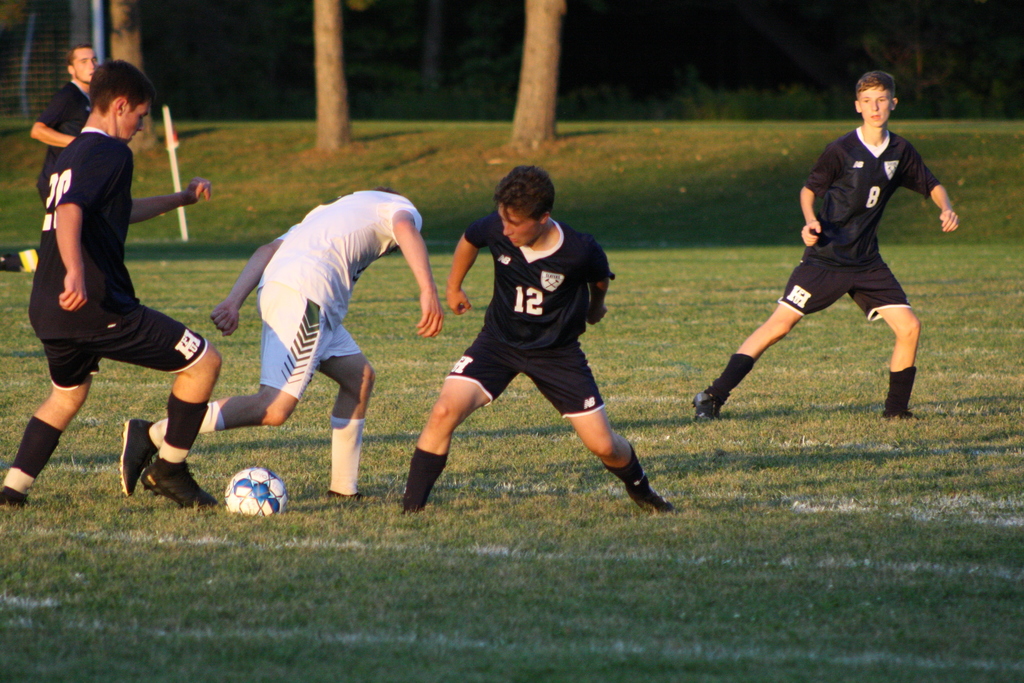 "Fair Haven got its girls soccer season off to an impressive start with a 4-0 Southern Vermont League win over Brattleboro Tuesday."
https://bit.ly/2ku1xTb

Fall Community Service Day - We are looking for any community members or businesses that may need help on that day. We are able to send out groups of 10-15 students. If interested, please contact: Julia Adams (
julia.adams@svuvt.org
)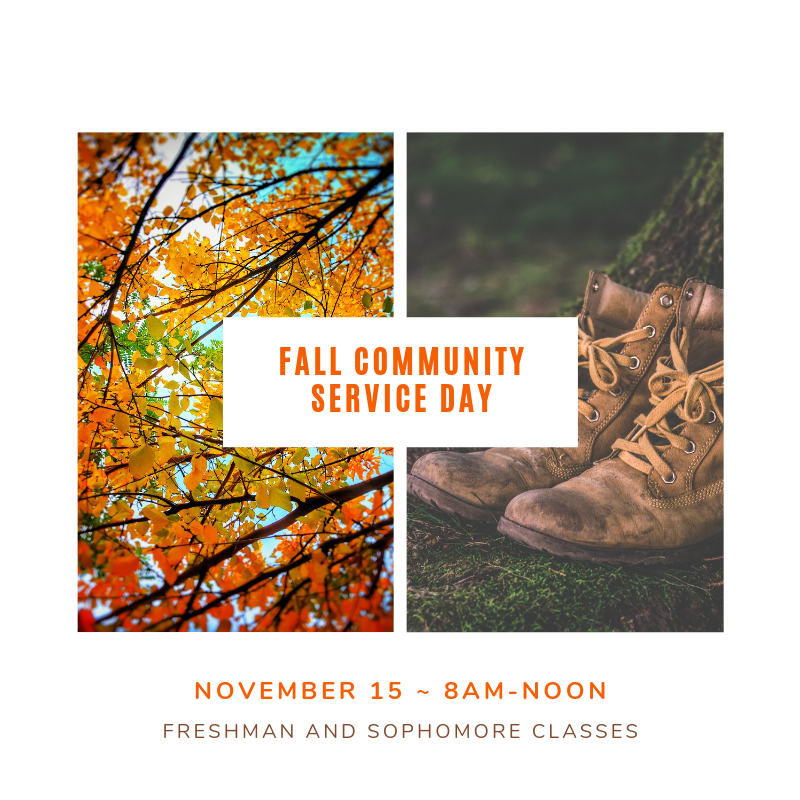 The advisors for the Class of 2023 invite all Freshmen to join the "FHUHS Class of 2023" Facebook group in order to keep up-to-date on class events.